Worx Electric Chainsaw
This post may contain affiliate links so I earn a commission. 

There are lots of options for battery powered saws, but is the Worx electric chainsaw the best option to choose?
Electric chainsaws are nothing new.
Home owners have been using plug-in saws to do small jobs for decades.
Worx knows this market well and they have a full range of electric chainsaws in plug-in and battery models.

Worx Electric Chainsaw Plug-In Model
Worx electric chainsaws plug-in versions are what most industry professionals would call a homeowner special. 
They are basic and lightweight. 
Chainsaws like this might be okay for small limbing jobs or cleanup work, but they are never going to be taken seriously as a professional landscaping tool.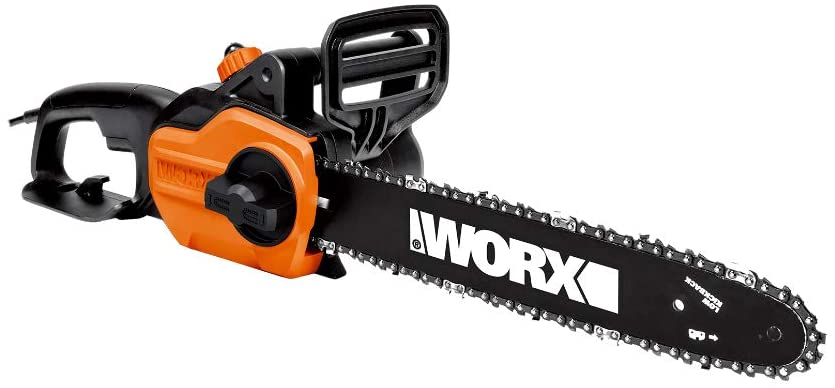 Worx does offer a fairly comprehensive line of plug-in chainsaws ranging from their 5 amp JawSaw which is truly the most bizarre chainsaw design I have ever come across, to their 15 amp plug-in chainsaw with an 18" bar.

Plug-in chainsaws, like the Worx electric chainsaw line, are limited from the start.
They are a controlled environment tool and must be used as one.
What I mean by a controlled environment tool is that as a corded tool you cannot safely work into a snag, a blow down or any other dynamic situation where the limb being cut may be under a compound load.
A spring loaded branch cut and unexpectedly freed can cause all manner of damage to the user and their surroundings.
When you add a power cord into the mix you create an effective tether for the spring loaded branch to grab, allowing it to pull a saw out of your hands and throw it dynamically.
This is a worst case scenario, but these happen.
Even amongst professionals with all the proper safety equipment workers get cut. 
I recommend that these plug-in chainsaws only see use in the shop or maybe with a sawbuck on a patio to cut a little firewood.
Where they have traditionally excelled is in the workshop for carving.
Worx Electric Chainsaw - Chain Tensioning And Maintenance
Most of the Worx electric chainsaws come with an auto tension system for the chain. 
While it is advertised as a way to reduce wear and maintenance I'd be wary of something like that. 
It might not be a significant issue to most users as these are more or less homeowner saws that will get light use, but wear items especially around the drivetrain of a chainsaw tend to get abused.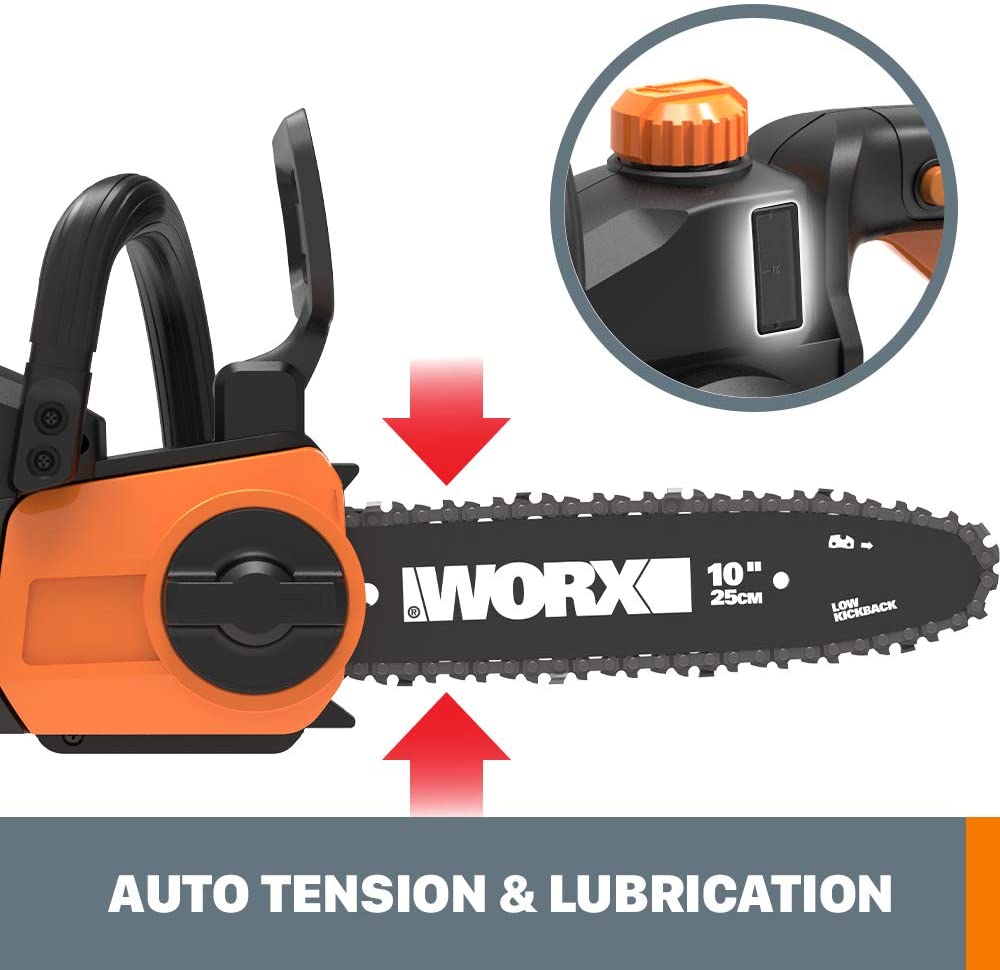 Their more powerful saws and pole saws mostly have a manual tensioner.

It is a toolless version which can work well in any environment and is less prone to potential failure than an auto tensioner. 
It is important to remember with any chainsaw that they need lubrication to function smoothly.
While plug-in and battery powered chainsaws don't use gas, they do still need bar and chain oil.
Worx Battery Powered Chainsaw
Worx offers a more comprehensive line of battery powered chainsaws and pruning tools than maybe any other major manufacturer.
Some of the product line seems gimmicky, so you'll want to sort through the best saw for your needs.
A deeper look into their catalog finds some potential gems though. 
The 20v Power Share cordless pruning saw has potential, and I could see it being useful for orchard trimming if users were not able to use a human powered hand saw.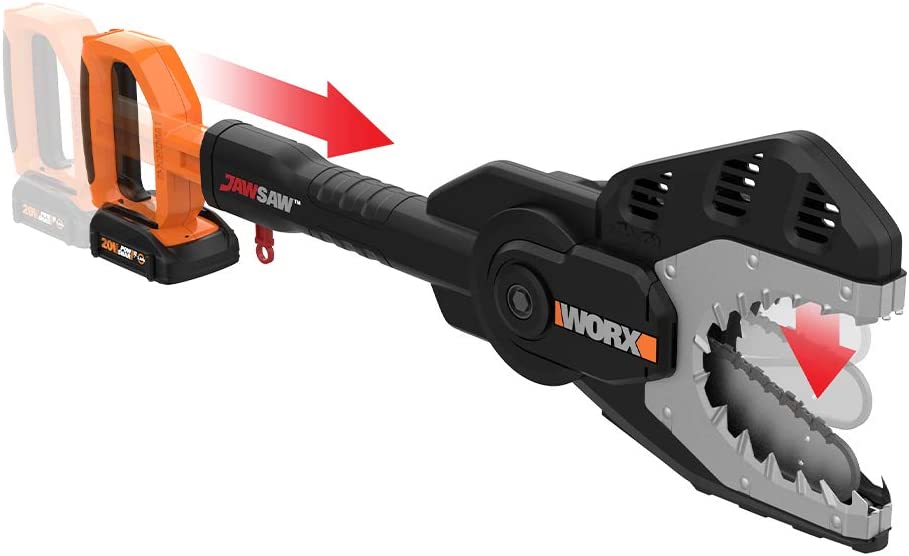 WORX 20V Power Share Cordless Chainsaw
It is quite different from anything I have ever used though so I could not vouch for its safety. 

The various models of battery powered pole saws could be the gems of the bunch while they may also be useful for the casual user or homeowner with small acreage, this is one tool that could work for the professional who has occasional need for a light duty pole saw.
The chainsaws look very lightweight.
There may be a time and place for that, but as a former logger and active farmer, I don't think my work is that place.
Worx's top of the line Nitro 40V Power Share cordless 16" chainsaw with brushless motor only comes with a 16" bar on a lightweight chassis. 

Worx Nitro 40V Power Share Chainsaw
It does thankfully have a toolless, but not automatic chain tensioner, so if I was a Worx battery powered tool user I would certainly consider it if I was looking for a battery powered chainsaw.

Worx Electric Chainsaw - Overall
Unless we someday get to a universal standard on batteries for cordless tools, which is something none of the manufacturers seem interested in, then brand loyalty is further reinforced by the batteries that drive the tools.
In a sales climate like the current one for battery powered tools, it is a sellers market. 
By setting the bar lower for entry of specific tools manufacturers are often able to lock their customers into their product line. 
Worx has their niche, they offer a broad range of homeowner grade products for the casual user, with a price range and ergonomics to match.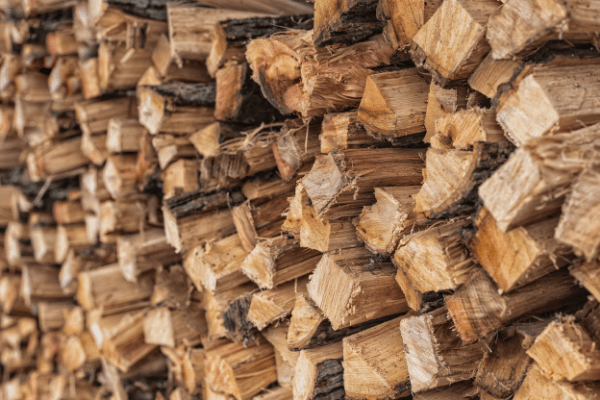 They are not professional grade tools, but they are tools which have found a following at their price point and intended customer, and why shouldn't they be.

For years there have been low and mid market chainsaws that were designed for the homeowner.
Not every saw needs to meet my professional standards to be useful to someone.
Everyone has their own needs.
So if you are a Worx product user or you are looking for some interesting options then Worx electric chainsaws might be exactly what you want.
If you are not already a Worx user or looking for a budget electric chainsaw, then I'd recommend considering other options before making your final decision.