We hope you love the products and ideas we recommend!  As a reminder, we may receive a small share of the sale. Click here for more information.

Homemade Fire Starters
Homemade fire starters are fun and easy to make.  Sure, you could just go out and buy some from the store, but making them yourself will save money and give you a feeling of ownership when you light your next fire.
If you have ever built a fire before, chances are you have used countless pieces of crumpled up newspaper to light it.
Feeding a pile of wood with piece after piece of newspaper can be a daunting task.  

In fact, I have vivid memories of my dad doing this time and time again as I was going up.
Fire starters can make building a fire much easier but buying commercial fire starters can be expensive. 
To save money, most people choose not to purchase them and resort to newspaper, junk mail or what ever scrap paper they have laying round.  
But there's a better way to light a fire and save yourself money at the same time.......make your own fire starters!
Homemade Fire Starters
If you've ever wanted to make your own fire starters you've come to the right spot. We've included step by step instructions with pictures to make the projects fun and enjoyable.  Click on a link to learn more about the project.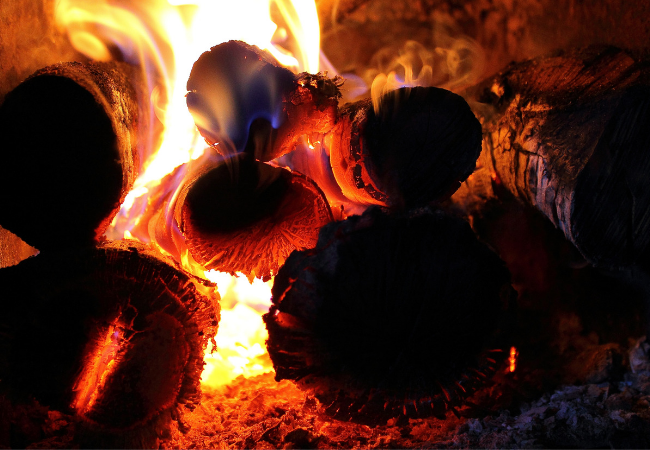 Pinecone Fire Starter - This project uses pinecones found around your yard to make fun and decorative fire starters.  Put them in a box or basket and you have a great Christmas present!
Cedar Kindling - Cedar kindling is one of the best natural fire starters available.  Find out how to purchase a low cost cedar post and turn it into a years supply of kindling.
Egg Carton Fire Starter - This project uses a paper egg carton, wax and sawdust to create a useful fire starter.
Lint Fire Starter - Combine some dryer lint, a toilet paper cardboard tube and wax to create unique fire starter.
Cotton Ball Fire Starter - A favorite among survival experts, cotton balls combined with petroleum jelly burn great.
Cedar Fire Starters - Make a standard piece of cedar kindling even better by dipping it in paraffin wax!
Overall
If you like do it yourself projects, making your own fire starters can be fun and rewarding.
Saving money and making your next fire easier to light.......sounds like a win win situation.  So go ahead and give it a try!