We hope you love the products and ideas we recommend!  As a reminder, we may receive a small share of the sale. Click here for more information.

Heating With Wood
Heating with wood can offer warmth, comfort and piece of mind. Whether wood is your primary heating source or you just use it occasionally, choosing the right heat generating device is important.
Do research and be realistic about what option is best for you. Understand the difference between a device that will heat a room compared to a device that will effectively heat your entire home......and then some.
Think of a heating device as an investment. Consider the amount of money you will save and how long it will take you to recover the cost of the unit. 
Depending on your average yearly heating costs it may take several years to recover the cost of your initial investment.
However, after you reach that break even point you can relax knowing you're heating your home at a fraction of the cost.  Trust me, it's a good feeling knowing you're saving money and staying warm at the same time!
Is Heating With Wood Worth It?
One consideration is how much wood you have access too. Will you be cutting your own wood or purchasing it from a local firewood supplier? Cutting your own firewood takes time and your time is valuable. 
Are you interested in cheap firewood?  It's another way to save money but sometimes it's "to good to be true." This article gives several tips and ideas for finding cheap firewood.
You also have to decide how you will store your firewood supply until it's ready for use.  For ideas and tips read our firewood storage guide.
Every year many households decide to break away from high energy bills and choose a renewable, natural resource like wood. Still not quite sure? Read here for an overview on burning firewood.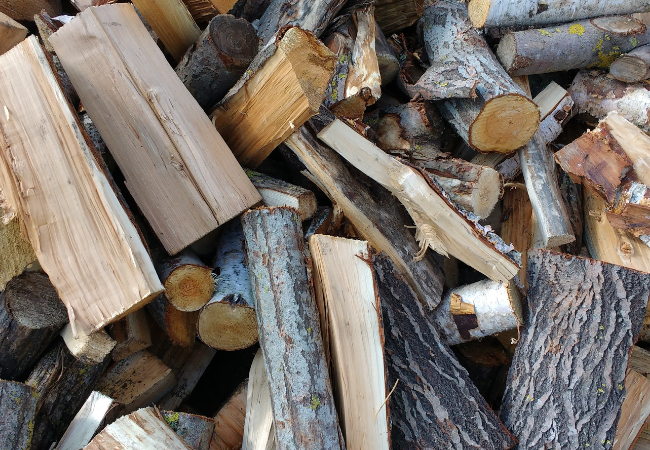 No matter how you obtain your wood, make sure you only burn seasoned firewood.  Seasoned firewood is safer, burns hotter and lights easier than green or wet firewood.

Wilting firewood is the process of cutting down a tree and allowing the leaves to draw out the moisture before processing it into firewood.  It could take weeks or even months.  Does it actually work?  Read this article to find out.
Need more information?  Check out our firewood ratings chart to see a list of popular firewood choices and their characteristics.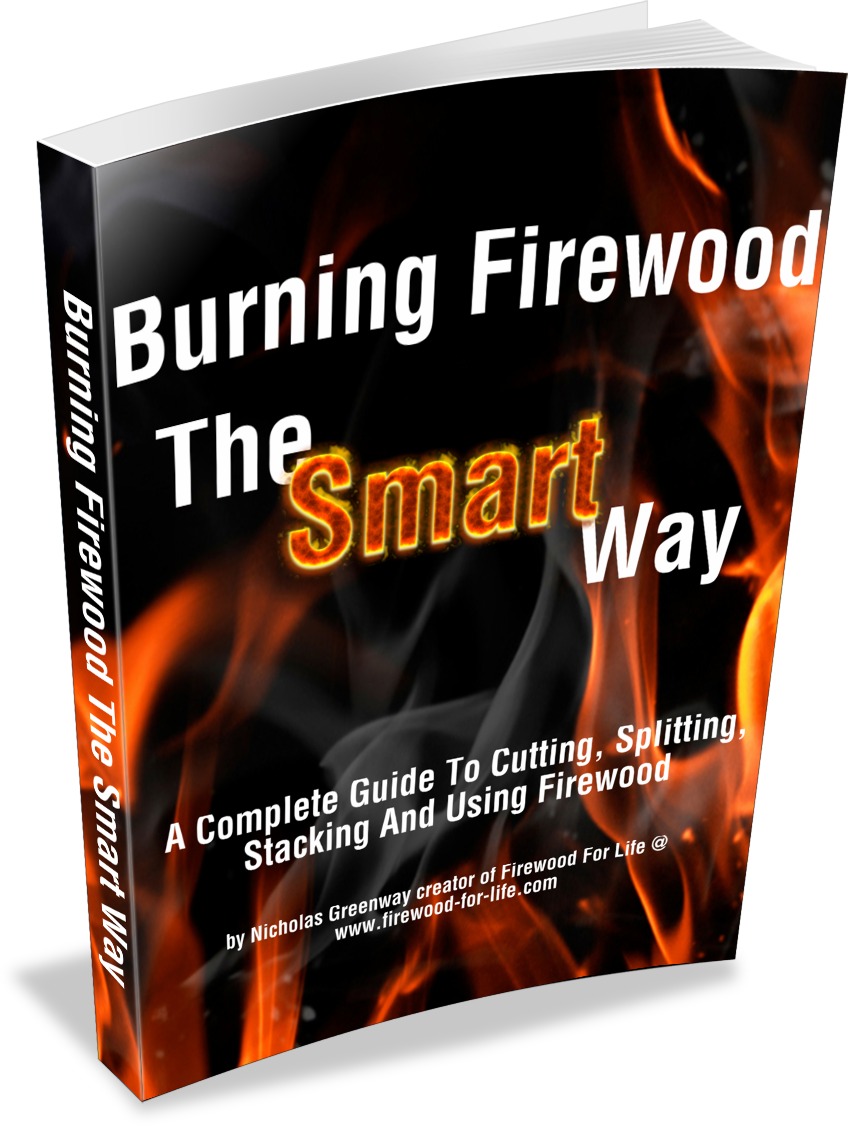 If you're like me, you enjoy researching everything you can about firewood....which is probably how you found this site!  To make things easy we've created Burning Firewood The Smart Way an ebook that details everything you need to know about firewood.
Plus as an added bonus, we've included our popular Firewood Rack Assembly Instructions and our Sawbuck Assembly Instructions inside the book for free to give you all the tools you need to heat your home with firewood.
So go ahead and check it out....I think you'll love it.
Which One Is The Best?
Ultimately only you can decide which device is best for you. You can choose only one or multiple options to create the heat you desire.
Here are a few popular options for heating with wood. Clicking on each link will give details about each.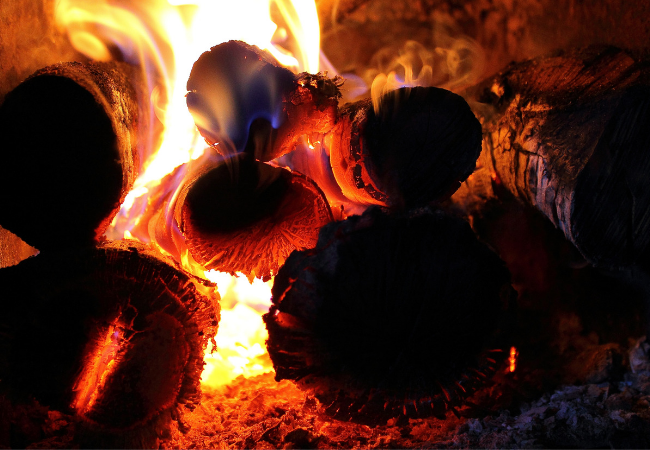 *  Fireplace - Will it effectively heat your home?
*  Wood Stove - A very popular choice but is it right for you?
*  Fireplace Insert - Designed to be more efficient than a standard fireplace.
*  Outdoor Wood Furnace - A whole house heating system but has a high initial investment. 
I recently installed a new Northstar high efficiency zero clearance wood burning fireplace manufactured by Heat & Glow.  The fireplace is amazing and heats my entire home, but I wanted it to look amazing as well.  
I decided to build a stone fireplace and it turned out great.  To learn more, you can see the project here that shows step-by-step details to build your own stone fireplace.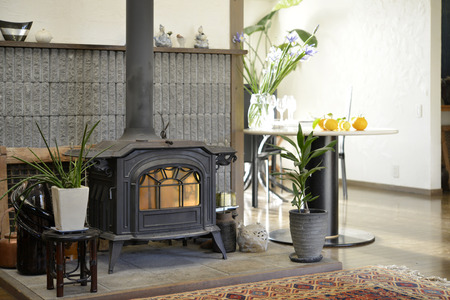 If you're considering using a wood burning stove to heat your home but you're not sure where to begin, check out this wood stove installation guide that will walk you through the necessary steps to get your new or used wood stove up and running in your home.

Are you concerned about leftover ashes from heating with wood and what to do with them?  Read here for information and facts about firewood ash or read this article about removing ashes from a wood stove.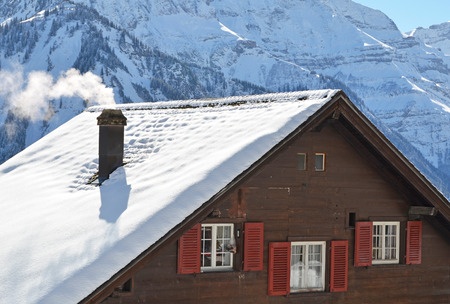 If you already own a wood furnace or are thinking about buying one, read our tips for maintaining a wood furnace.  Proper maintenance, clean out and water treatment will help your investment last for years.
Not everyone has a wood burning fireplace.  Some people choose to use a gas fireplace insert to achieve the look and feel of a wood fire without all the mess and hassle sometimes associated with firewood. 
If you use a gas fireplace or gas fire pit, read this article about fire glass and see how you can take an ordinary gas insert and create flames that appear to be dancing on colorful sparkling glass.
Heating With Firewood - Overall
Overall heating with wood can be more satisfying than using another fuel. Using wood allows you go out and cut your own heat. This reduces your dependency on other fuel types whos prices can fluctuate drastically from year to year.
Choosing the right device from the start will pay off in the long run. Look at the advantages and disadvantages to each device and choose one that will best suit your needs.