We hope you love the products and ideas we recommend!  As a reminder, we may receive a small share of the sale. Click here for more information.

Firewood Equipment Reviews
Good...honest....firewood equipment reviews. Who could ask for more?
Thanks to new technology, information is just a click away. We can research, review and analyze almost anything before we buy it, including the equipment used to cut, process and burn firewood.
Before I buy anything, I find myself researching the product online to see what others have said. I like to know what works, what's a waste of money and what other people recommend.
Field tested reviews..that's what I like to see.
Have you ever bought something, brought it home and used it only to become disappointed and frustrated?

Of course, everyone has bought something that just wasn't what you hoped it would be.
Wouldn't it have been nice to find out more about the product before you brought it home or placed that online order?
You bet! So, we've compiled a list of items to help give you as much knowledge as possible before you decide to buy.

Read below to find a list of items related to the gathering or use of firewood. The list will continue to grow as new product reviews come in so make sure you check back to see what's new!
Equipment Reviews
Having the right tools for the job is the secret to both harvesting and using firewood. The right tools can make a daunting task seem achievable.
Chainsaws, wood splitters and other firewood equipment can be expensive, so don't just go out and buy something you haven't researched.
These reviews are designed to give you quality, first hand, field tested opinions.

Chicago Chainsaw Sharpener review
Fiskars Axe and Knife Sharpener review
Bandit Model 65XP Wood Chipper review
Super Cedar Firestarter review
Dirty Hand Tools Log Splitter review
Hults Bruk Splitting Axe Review
Do you have a review of a product that others may find useful? Please...let us know! Use the form at the bottom of the page. We would love to hear your opinion.

Gift Ideas
Sometimes finding gifts for men or women who seem to "have everything" can be tedious and time consuming.  To make things easier we've created a shopping list that's sure to please that special person in your life.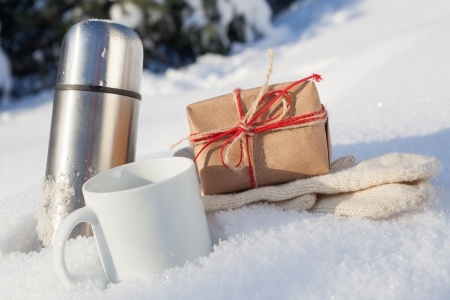 Whether you're Christmas shopping, looking for a birthday present or simply need something to say thank you, read this article covering our top gifts for men.

Have a review you would like to share?
Have you tried a product you feel makes the processing or use of firewood easer, cheaper or more enjoyable? Share it!
What Other Visitors Have Said
Click below to see contributions from other visitors to this page...

Husqvarna Chain Sharpening Kit Review

I always used to sharpen our chains by hand, no guide, just the file. They were okay, but I knew they could be better. I decided to buy the sharpening …
RuggedMade Log Splitter Review Not rated yet
I bought a 37 Ton RuggedMade log splitter on their website almost two years ago. I did a lot of research prior to making the purchase. Everything I …
Return from Firewood Equipment Reviews to Firewood Home Page