Stihl 021 Chainsaw
This post may contain affiliate links so I earn a commission. 

The Stihl 021 chainsaw is classified as a hobby saw, but don't make the mistake of thinking that means low quality and mediocre performance.
On the contrary, the Stihl 021 model, which was manufactured in the 1990s, packs plenty of power to accomplish the basic, everyday jobs of the typical homeowner.
You can count on Stihl to make a chainsaw like the Stihl 021 that can stand the test of time.
The German-based company will be celebrating its 100th year in business in a few years.
A company can't stay in business that long unless they are doing something right.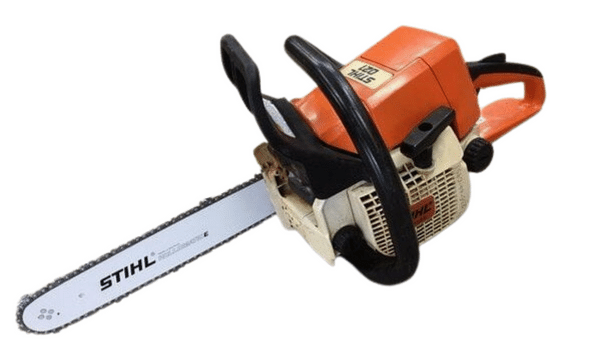 In the case of Stihl, those 'right things' include producing top-quality machines that are easily maintained and reliable.

The company, which was founded by Andreas Stihl, practically wrote the book on single-operator power saws.
Until Stihl started his business in 1926, all power saws were designed to be operated by two people.
Who knew the market was clamoring for one-person chainsaws?
In no time at all, Stihl chainsaws were being sold across the globe.
Since 1971, Stihl has held the title of the world's largest chainsaw manufacturer.
Features On The Stihl 021 Chainsaw
The Stihl 021 chainsaw was designed to fill a need.
Homeowners wanted a chainsaw with a 16-inch bar that was powerful enough to tackle yard maintenance and had many of the desirable features found on larger models.
Those features include Stihl's patented anti-vibration system.
The Stihl company developed and patented the industry's first anti-vibration system, which uses rubber elements to keep the handle and engine apart from each other, drastically reducing the level of vibration and decreasing the fatigue that chainsaw users were experiencing.
Another sought-after feature that has been included on the Stihl 021 model is the Stihl QuickStop chain brake technology.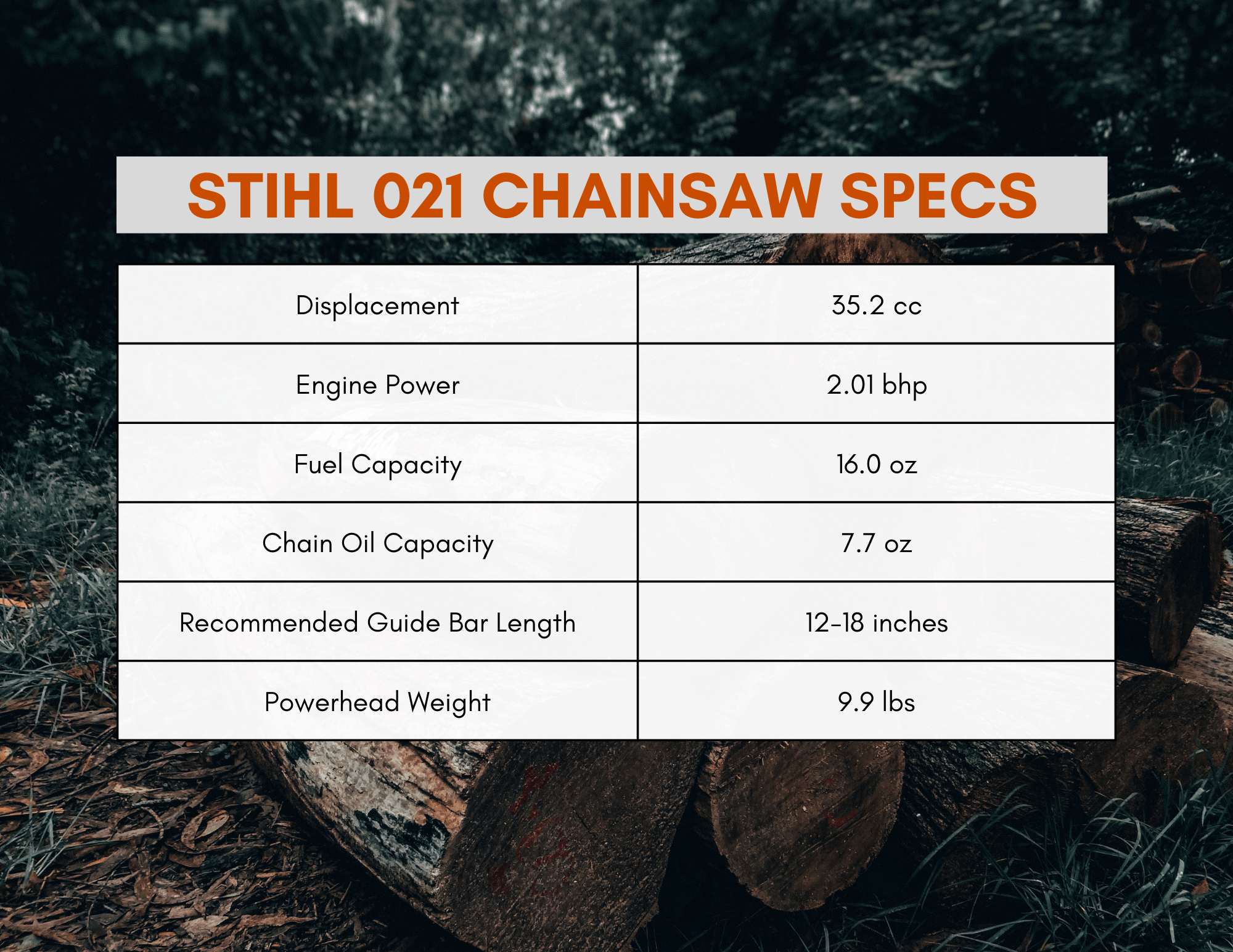 This technology reduces the chances of injury by halting the rotation of the chain immediately if the chainsaw kicks back or if the operator activates the manual QuickStop shut-off.

In addition to the anti-vibration system and the QuickStop chain brake feature, the Stihl 021 model also includes Stihl high-quality automatic chain lubrication feature, lateral chain tensioner, and electronic ignition system.
The 16-inch bar of the Stihl 021 is powered by the chainsaw's single-cylinder, two-stroke engine with its impregnated cylinder bore.
The maximum engine speed with the bar and chain fully engaged is 11,500 rpm and the engine idles at 2,800 rpm.
It has a displacement of 35.2 cubic centimeters.
Buying A Stihl 021 - Key Factors To Consider
Folks looking to add a chainsaw to their arsenal of outdoor power equipment tend to focus on four key factors – cost, power, usage, and maintenance.
Here's how the Stihl 021 checks these boxes.
Cost Of A Stihl 021 Chainsaw
Both new and used, chainsaws can run the gamut from inexpensive $100 models to brand-new, industrial-grade $1000 models.
The good news is a Stihl 021 won't break the bank.
It is a smaller, hobby-grade chainsaw so it is not as costly as the big boys.
The Stihl 021 model is no longer being manufactured by Stihl but that doesn't mean they are hard to find.
You should have no trouble finding used ones for sale in your area.
Since this is a smaller chainsaw, you can expect a lower price than a larger, more powerful Stihl chainsaw.
Expect to spend between $150 and $200 for a Stihl 021 that is in good condition.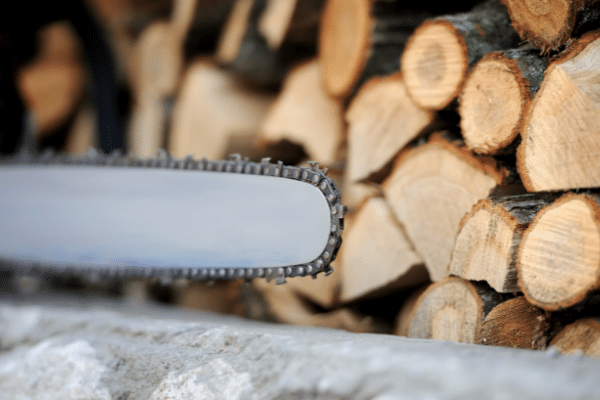 Power Of The Stihl 021

The size and output of a chainsaw's engine determine its power.
When you are doing your comparison shopping for a 16-inch chainsaw, you will see a cc number as well as a rpm number.
The cc number is the unit of measurement for the volume of an engine.
An engine with a larger volume will have more power than one with a smaller volume.
The Stihl 021 chainsaw has a 35.2 cc engine.
The power output is 9,000 rpm.
The engine of the Stihl 021 is lighter than the engines of other models.
That makes the Stihl 021 an ideal choice for tree trimming and other light duties.
Using The Saw

The Stihl 021 is part of Stihl's homeowner line of chainsaws.
In fact, it is referred to as a hobby chainsaw.
Although you will find plenty of fans of the Stihl 021 who will swear to using their Stihl 021 on a daily or weekly basis, the chainsaw is really designed for occasional use.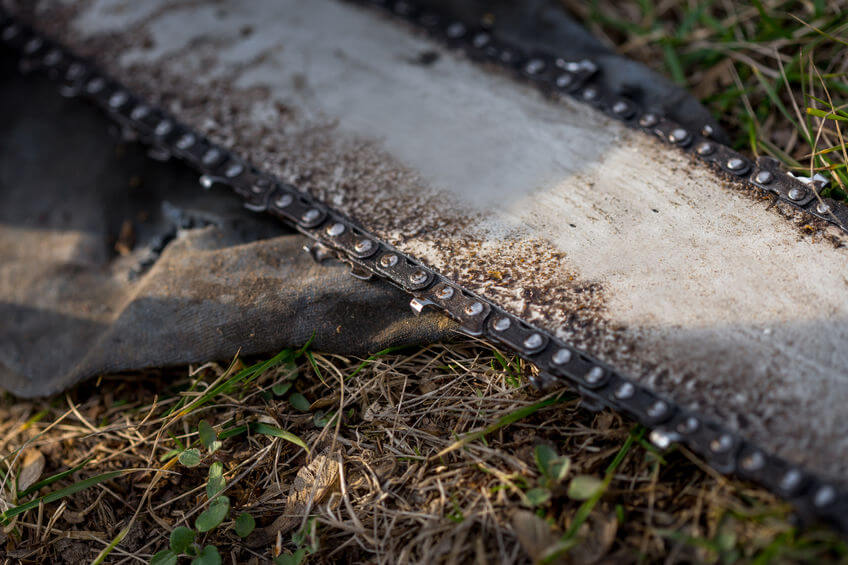 Did last week's storm knock down a few limbs?

Do you need to trim the branches on a fast-growing tree?
Do you want to cut down a dying sapling?
If so, this is the chainsaw for you.
The 16-inch bar is adequate for most jobs around the house.
A larger, more powerful chainsaw is recommended if you need to cut wood to heat your home, but the Stihl 021 should be just fine for cutting enough firewood for your Saturday night bonfire or your next weekend camping trip.
Chainsaw Maintenance
Stihl chainsaws are well-designed and solidly built machines.
Even so, the Stihl 021 and other chainsaws require routine maintenance to keep them in good working order.
You certainly don't want a chainsaw that breaks down on you when you're out in the woods.
You also do not want to cut short the life expectancy of your Stihl 021 by failing to keep it properly maintained.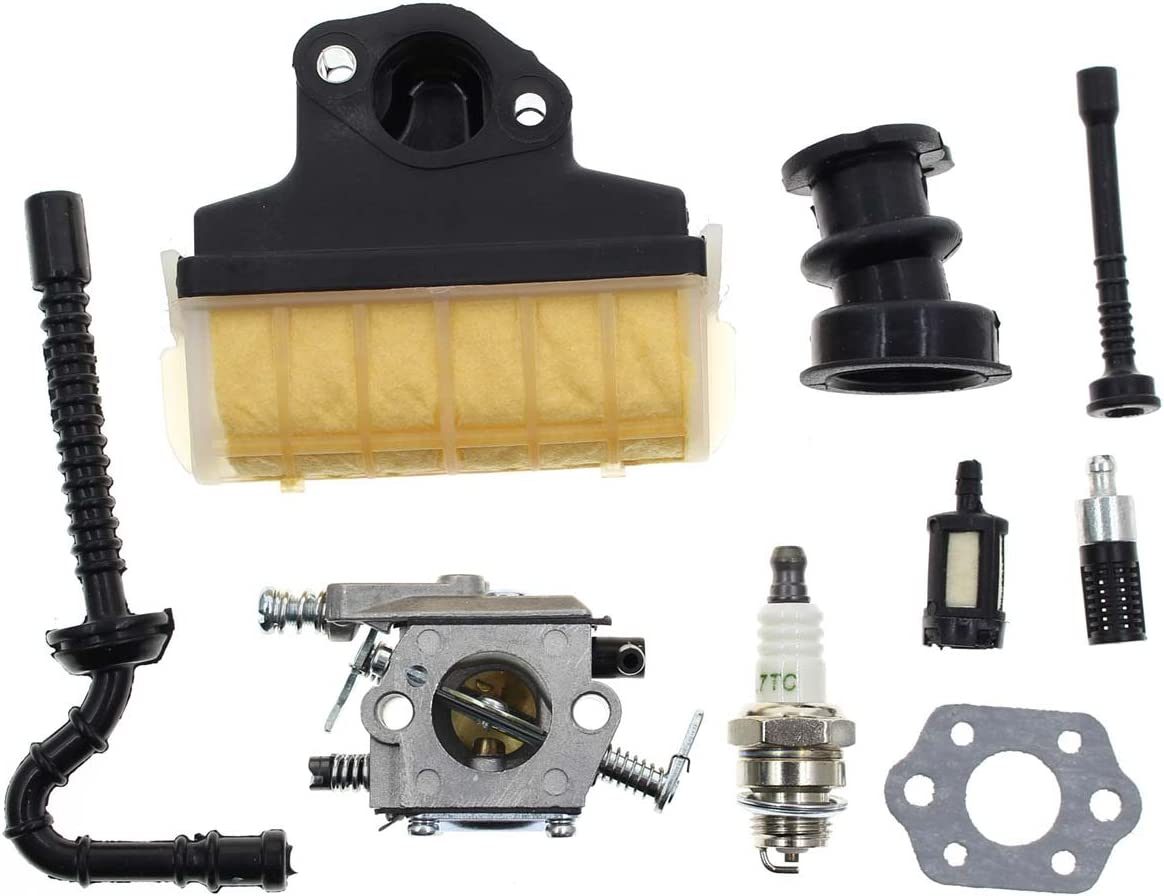 You don't need a lot of small engine experience to be able to check your Stihl 021's chain brake, tension, and lubrication system.
Read the owner's manual or watch a few YouTube videos and you should be able to change the sparkplugs, as well as the oil, fuel, and air filters of your Stihl 021 chainsaw.
When buying used chainsaws, you may not get an owner's manual.
No worries.
All the Stihl maintenance manuals are on the internet and can be easily located with a quick Google search.
Unless you are well-versed in small engine repair, you should plan to have your Stihl 021 inspected and services once a year by a certified, experienced small engine repairman.
Repairs and maintenance are generally not terribly expensive and will help to keep your Stihl 021 in good working order for years.
Stihl Model 021 Chainsaw - Overall
For the average homeowner looking to keep their yard cleaned up after a storm, or if you simply want to cut up a medium sized tree for a campfire wood, the Stihl 021 chainsaw is a great choice.
Stihl is a trusted name in the chainsaw industry with a proven track record of reliable equipment.
Just remember, the 021 model is a smaller saw, so if you're primary goal is to heat with firewood, a bigger saw is a better choice.
However, if just need a saw for for occasional use, you won't be disappointed with the Stihl 021 chainsaw.