Stihl MS 261 Chainsaw
This post may contain affiliate links so I earn a commission. 

If you're in the market for a new chainsaw, the Stihl MS 261 chainsaw is an excellent option.
Homeowner's that like to take care of their own yard work, or cut their own firewood know that a good dependable chainsaw is essential.

This saw is powerful and durable, yet it's also lightweight and easy to use.
It's the perfect tool for anyone who wants a reliable chainsaw for everyday use, including professionals.

Overview Of The Stihl MS 261 Chainsaw
The Stihl MS 261 chainsaw is a mid-range model that is designed for both professional and home use. 
It features a low-emission engine that is 20% more fuel-efficient than previous models, and it also has a reduced vibration system to reduce operator fatigue. 
The saw also has a number of safety features, including an automatic chain brake and an anti-kickback guard.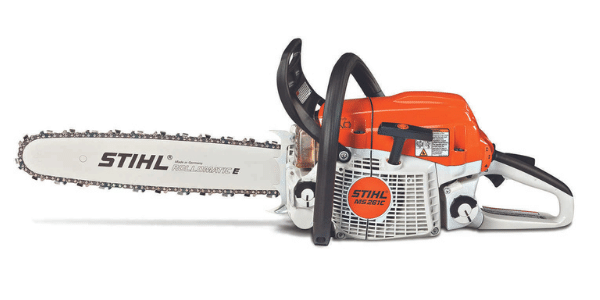 In terms of performance, the MS 261 is capable of cutting through all types of wood, including hardwoods like oak and maple.

It also has a fairly long cutting bar (20 inches), which makes it ideal for felling large trees. 
That said, you can equip this saw with a smaller bar (16 and 18 inch are both options) if needed.
The 3.5 HP engine has reduced-emission engine technology for greater longevity and a more eco-friendly approach. 
It also has features to make it easier to maintain, such as a pre-separation air filter and a toolless fuel and oil cap (the latter being a pretty standard chainsaw feature, but still important to note).
Plus, it's easy-access chain tensioner and a decompression valve makes starting the saw as easy as can be. 
Overall, the Stihl MS 261 is a versatile and reliable chainsaw that is perfect for a wide range of applications.
Advantages Of The Stihl MS 261 Chainsaw

The Stihl MS 261 chainsaw is a high-quality piece of equipment that has many advantages over other models. 
Here are some of the reasons why you should consider buying one: it's easy to start, it's extremely powerful, and it has a long lifespan. 
In addition, the MS 261 is also very lightweight and maneuverable, making it perfect for homeowners or professionals who need a powerful saw, without the added weight.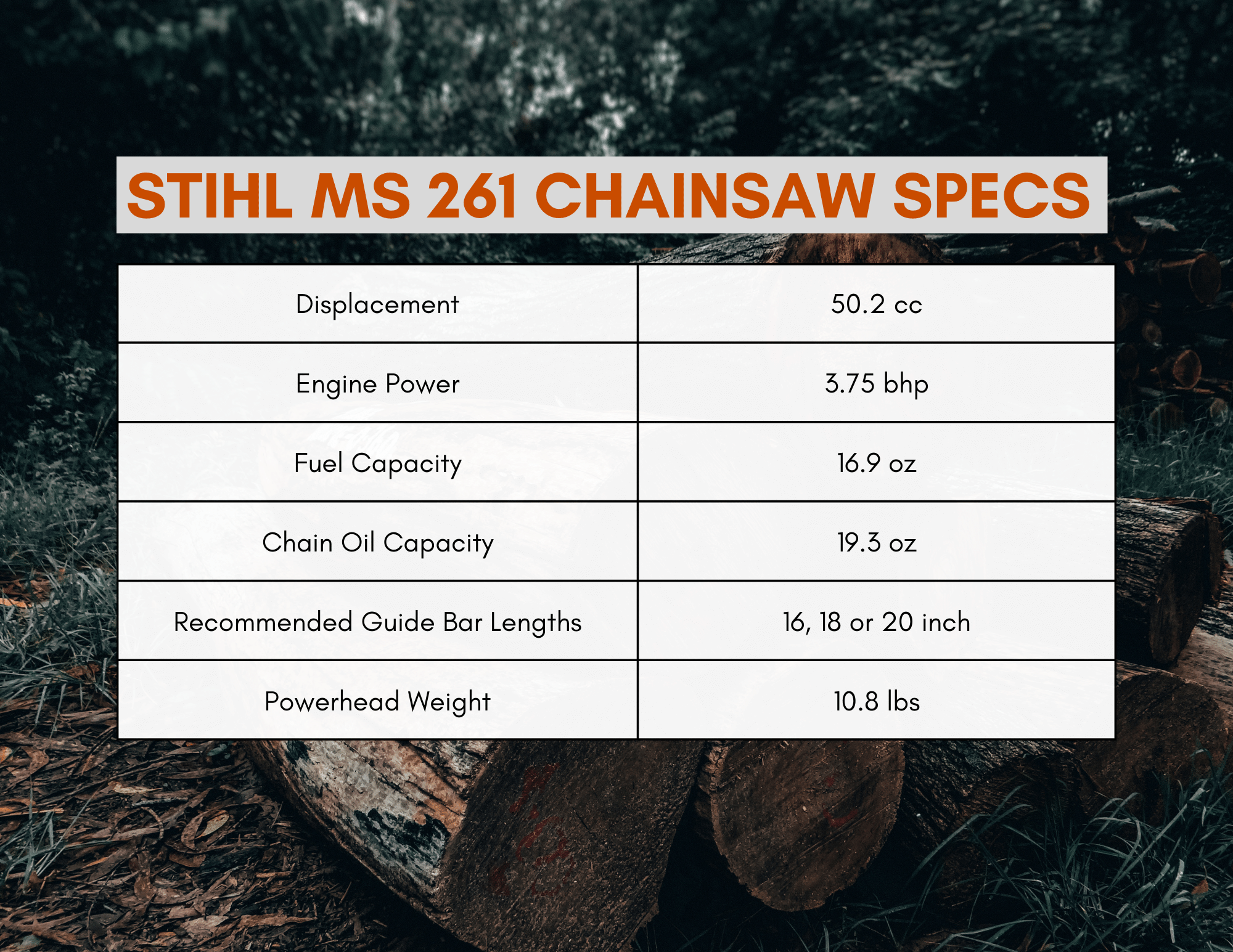 So if you're looking for a reliable chainsaw that will deliver superior performance, the Stihl MS 261 chainsaw is definitely worth considering. 

Let's take a closer look at some of its main advantages.
Robust And Durable Design
The Stihl MS 261 chainsaw is a robust and durable saw with many advantages for professionals and homeowners. 
The saw is easy to start, has low emissions, and delivers smooth cutting performance.
Whether you're felling trees or doing some light pruning, the MS 261 will handle the job with ease. 

It has all kinds of features that make it superior to past Stihl models.
For example, it has a more durable pull cord and a strong magnesium case.
It resists damage like a champ and is a better professional-grade chainsaw than other models, like the 271, which is more of a homeowner's saw.
Lightweight Yet Excellent Power Output
The Stihl MS 261 chainsaw is one of the lightest models on the market, but don't let its light weight deceive you—this saw is a powerhouse.
It has a sleek, ergonomic design that will help you to resist fatigue while you're working long days in the woods.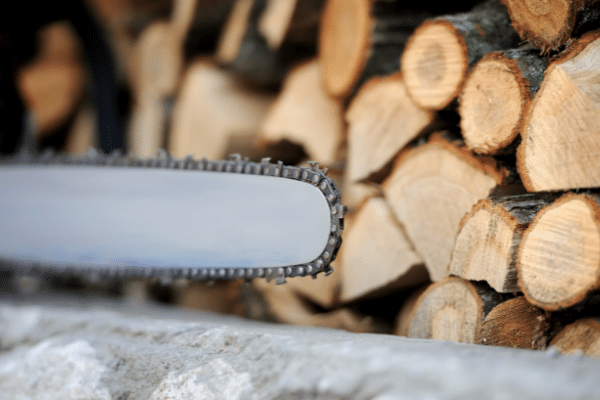 It only weighs around 10 lbs - so light you'll barely even notice it! 
It has a built-in decompression button, captive nuts, and even an easy access chain tensioner - all features that will make using this saw about as easy as you can imagine.
Trustworthy Brand
Chainsaws can be dangerous tools, but when you trust the right brand, you know you're in good hands. 
Stihl is a world-renowned chainsaw company that produces high-quality saws for both personal and professional use. 
With a wide variety of models to choose from, Stihl has a chainsaw that's perfect for any application - and this chainsaw is no exception. 
You'll love the reliability, warranties, and of course, the excellent customer service offered by this brand.
Disadvantages Of The Stihl MS 261 Chainsaw
The Stihl MS 261 chainsaw is a great option for home use, but it does have some disadvantages compared to other models.
Fuel And Oil Caps Can Be Tricky
The MS 261 is a high-performance saw, but it does have some disadvantages. 
One issue is that the fuel and oil caps can be tricky to open and close, which can be frustrating when you're trying to work quickly. 
Although the saw does come with a toolless fuel and oil cap, a standard feature on most Stihl saws, some reviewers have noted that it can still be somewhat of a problem to open at times.
Additionally, the saw can be difficult to start if it's been sitting for a while or if you aren't diligent about maintenance.

This is common with any small engine though, which is why proper maintenance is the best option.
The good news is that this saw has several features (like the easy access chain tensioner) that make regular maintenance a bit easier.
Costs More Than Other Non-Professional Saws 
The Stihl MS 261 is a professional-grade chainsaw that costs more than other non-professional saws. 
While it offers features and benefits that may be attractive to professionals, there are several disadvantages that make it less suitable for general use - among them, its price.
Stihl is one of the most well-respected brands in chainsaw manufacturing out there - so you're going to have to pay a higher price tag too.
Not The Best For Extended Use In Suburban Areas
Although there are lots of benefits to using this saw, it's a professional-grade model - meaning it certainly isn't a flimsy electric saw that is going to be quiet in densely populated areas. 
It produces a fair bit of noise, so it's probably not the best saw if you're doing any limbing work in a crowded suburb.
Who Should Buy The Stihl MS 261 Chainsaw?
Stihl is a trusted name in chainsaws, and the Stihl MS 261 chainsaw is one of the best saws on the market. 
It's perfect for anyone who needs a durable, powerful saw for heavy-duty use. 
The MS 261 has a low-emission engine that is 20% more fuel-efficient than other models, meaning that you'll save money on gas while still getting the power you need.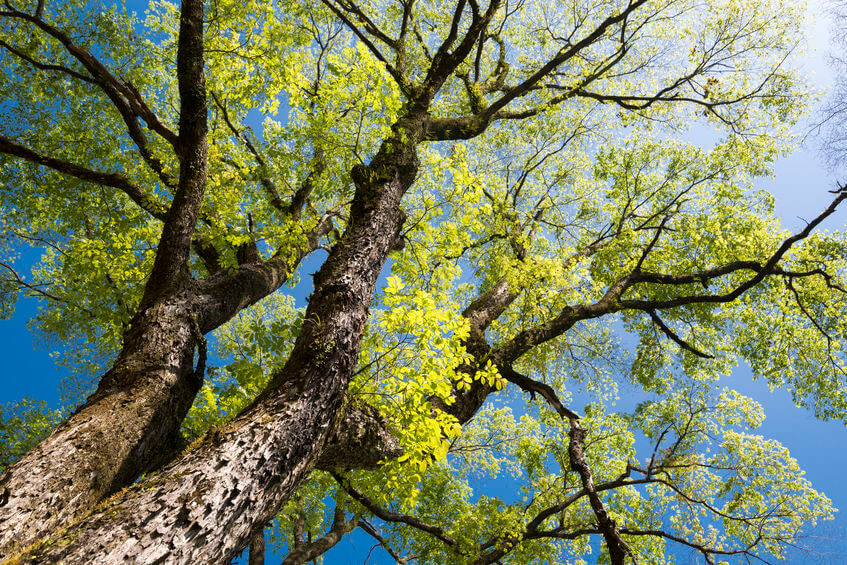 The saw also has an advanced vibration reduction system that makes it more comfortable to use, even during long projects. 
With its superior performance and features, the Stihl MS 261 is the perfect choice for anyone who needs a high-quality chainsaw, particularly homeowners who like to be able to tackle their own tree removal jobs.
It's also a good option for the pros!
Where To Buy The Stihl MS 261 Chainsaw
You can find the Stihl MS 261 for sale at just about any retailer.
Look for an authorized dealer of Stihl products for the best prices and service.
Many of these dealers offer free shipping or even free service for a set period of time.
You can find Stihl chainsaws at Ace Hardware stores and many other local hardware suppliers.
There are plenty of aftermarket dealers that sell Stihl chainsaws, too.
You can often purchase directly from the manufacturer right online too, making it easy for you to get the saw you need.
How Much Does The Stihl MS 261 Chainsaw Cost?
The Stihl MS 261 chainsaw is a high-quality piece of equipment that is built to last. 
It features a robust engine that delivers plenty of power, making it ideal for felling trees or cutting through thick brush.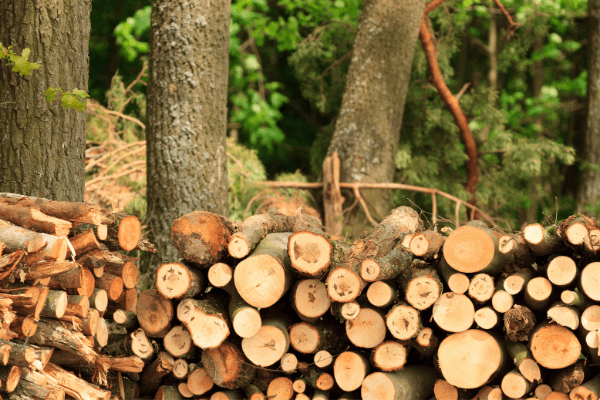 As for the cost, the MS 261 typically retails for around $580 to $650, depending on where you look.

Prices may vary depending on the retailer and any promotions that are currently being offered. 
Ultimately, the Stihl MS 261 is a solid investment for anyone who needs a reliable and powerful chainsaw.
So, if you're looking for an all-around great chainsaw that can handle a wide variety of tasks, the Stihl MS 261 might be perfect for you. 
With its impressive power and features, it's no wonder this saw is a popular choice among homeowners and professionals alike.
But don't just take our word for it – try it out yourself and see how this powerhouse can make your next project a breeze.