Milwaukee M18 Chainsaw
This post may contain affiliate links so I earn a commission. 

Is the Milwaukee M18 chainsaw the best electric chainsaw on the market today?
Milwaukee tools have a long and respected history among professionals.
Their corded drills were one of the first must have power tools that offered their users power and reliability as well as status on the job. 
When Milwaukee tools released the M18 chainsaw it made more than a few contractors take notice.
There's a lot of tool manufactures that have expanded into the electric chainsaw market.

Milwaukee is not the kind of company that takes risks with its reputation, and the M18 Fuel Lithium-Ion chainsaw is no exception to their strict quality standards.
Milwaukee M18 Chainsaw Review
With a 16 inch bar and a reported 150 cuts between battery charges, Milwaukee's M18 chainsaw offers a lot of cutting capacity.
Milwaukee's M18 tool line is proven to be reliable and to offer great torque to get their tools through the toughest jobs on the construction site.
Their new generation of M18 high output batteries take that even further with better power and cooling capacity.
Reports from users have thus far seemed to confirm that this chainsaw is every bit as capable as advertised.
While it is heavier than its competitors this isn't necessarily an issue as the extra mass can help to dampen vibration and gives the saw a more substantial feel in the hands.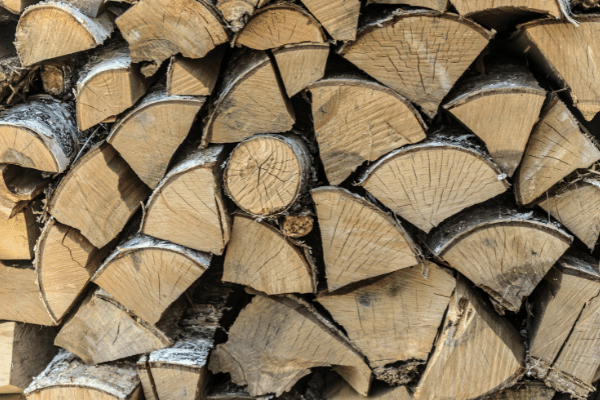 A consideration for anyone looking to get a battery powered chainsaw like the Milwaukee M18 chainsaw has to be batteries.

It might not be as easy of a choice as with a gas powered chainsaw, battery compatibility will be a consideration for any contractor with a collection of battery powered tools from the same brand's line.
Luckily for Milwaukee battery powered tool users, this saw is as tough as their other tools and will make for a good addition to the quiver of jobsite and shop tools.
Why Choose A Battery Powered Chainsaw?
Battery powered chainsaws open up a whole new world of opportunities for chainsaw users.
They can be used safely in enclosed spaces.
This allows you to bring a chainsaw into your shop anytime of year to help with rough shaping and carving or even something as traditional as cutting firewood.
Milwaukee M18 FUEL 16" Chainsaw Kit
They don't have gas in them which is an advantage since gas could be a safety hazard if you need to carry a chainsaw in your car, SUV or Jeep.

This makes them perfect for weather emergencies, overland trips or even just packing up for some camping under the stars without needing to bring a smelly gas powered chainsaw with you.
With modern recharging options you could use this saw off the grid and never have to worry about running out of gas (you will still need bar and chain oil of course).
With a 16" bar you will be able to handle most small to medium jobs with it as well.
Milwaukee Chainsaw Review - Overall
Great tools don't make you fall in love with them by being so revolutionary that they change your whole life.
Tools like that tend to be rejected by the seasoned professional who has worked hard to master their craft and isn't always so keen to learn new methods that will ask them to retrain their muscle memory. 
It is important to know what you want when you are looking to get a battery powered chainsaw.
Long term reliability is something that is hard to assess on newer generation tools.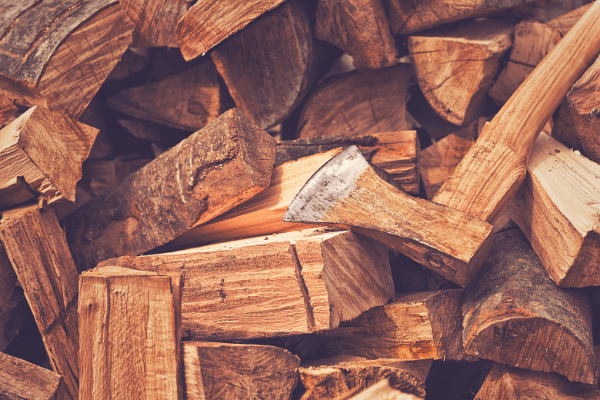 The Milwaukee M18 chainsaw doesn't ask anything new.

It quietly does it's job well and that is the type of tool that has the potential to take over.
When I first saw battery powered chainsaws, I didn't think much of them.
My thousands of hours with a two stroke chainsaw have taught me to trust them, to diagnose them, to fix them and those are things that seemed totally foreign on a battery powered saw.
Simplicity is your friend, especially when you are using dangerous tools.
Torque, power, modulation, and dependability are things I want in my chainsaw.
These are all traits of electric powered machines.
The Milwaukee M18 chainsaw might be exactly what you are looking for, but you might have to change the way you look at things to realize it.