Best Electric Chainsaws
This post may contain affiliate links so I earn a commission. 

There are lots of benefits to using the best electric chainsaws - and if you're looking for an electric chainsaw to buy, you've come to the right place. 
Why go electric? 
There are lots of benefits to using an electric chainsaw versus a gas-powered one. 
Although gas-powered chainsaws might still reign supreme in the professional tree removal and logging worlds, there's nothing wrong with an electric chainsaw for smaller, simpler tasks around the house.
In fact, in many cases, an electric chainsaw can be superior to a gas-powered one.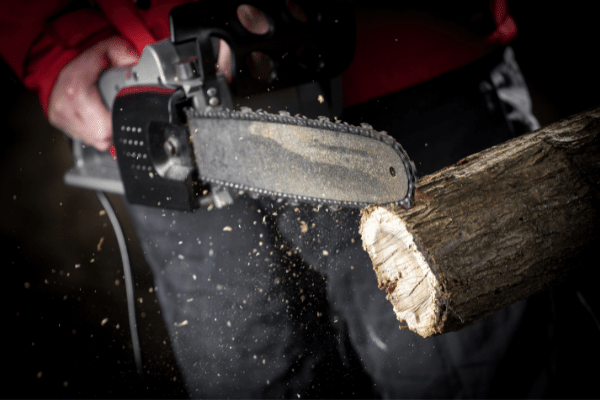 There is a misconception out there that electric chainsaws are weak or flimsy, but in reality, as long as you aren't trying to ask your saw to do more than it can feasibly handle, you'll find it performs quite well.

Electric saws are lighter, cheaper, and easier to maintain - so without further ado, here's a guide to the best electric chainsaws to help you find the ideal model for any setting and budget.
What To Keep In Mind When Buying An Electric Chainsaw
Are you in the market for an electric chainsaw? 
Here are a few pointers to help you make a smart purchase you won't regret.
Corded or Cordless Models - Best Electric Chainsaws
Whether you decide to get a chainsaw that is corded or cordless is totally up to you - but know that there are various pros and cons to either type.
A cordless saw will be much more convenient if you plan on cutting trees or clearing brush at any distance away from your house. 
Obviously, if you're using a corded model, you're going to need to keep it plugged in at all times. 
This can be limiting in where you can go and what you can do.
On the flip side, a corded saw is disadvantageous in that you will need to stop to recharge your battery repeatedly. 
If you have large amounts of work to do, this can get annoying in a hurry.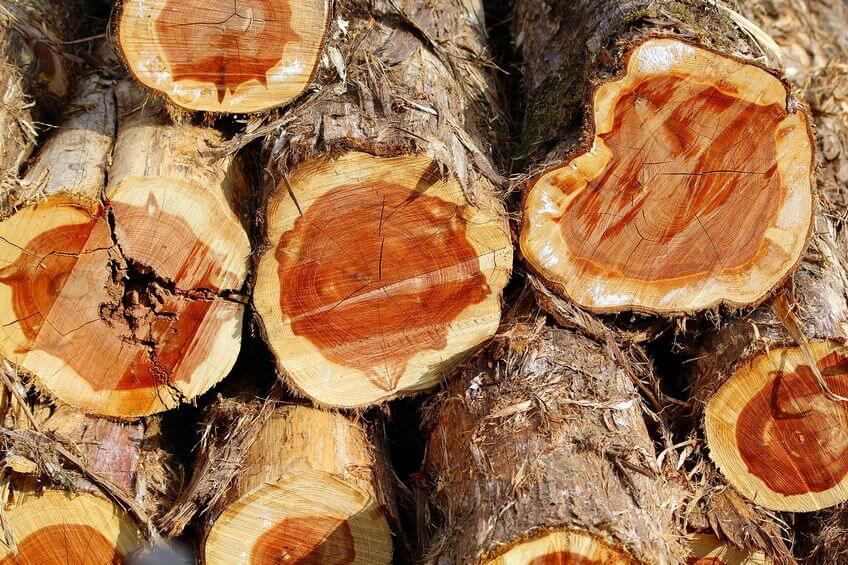 Size Of The Saw
The main difference between different electric saws is the length of the bar. 
Bar lengths on electric chainsaws can be anywhere between 10 and 18 inches.
Tailor the bar size to the tasks you plan on doing with your saw.

A larger bar will be ideal for cutting firewood and felling trees while a smaller one is perfect for clearing brush or trimming limbs.
Amp Rating
You can figure out how much power your chainsaw has by looking at the amperages.
The amp rating will tell you how much power the chainsaw can draw before it overheats.
For light-duty tasks, an eight-amp saw will be fine, while fifteen amps is the rating recommended for heavy-duty work.
Whatever you choose, it is important that you match your chainsaw to the power rating to make sure it doesn't bog down while you're using it - or worse, break.

Best Electric Chainsaws
Now that you know what to look for while you're shopping for an electric chainsaw, here are some of the best electric chainsaws for you to consider.
Milwaukee 16-Inch Chainsaw Kit
Milwaukee is a brand that's known for its power tools - and while few people would think to shop with this company for its chainsaws, it's time to rethink that misconception. 
The Milwaukee 16-inch Chainsaw Kit is one of the best you can buy if you're in the market for the best electric chainsaw.
It can cut faster than a gas-powered saw, delivering up to 150 cuts per single charge. 
The batteries are compatible with other Milwaukee tools, something that can help you save money if you're already a Milwaukee diehard.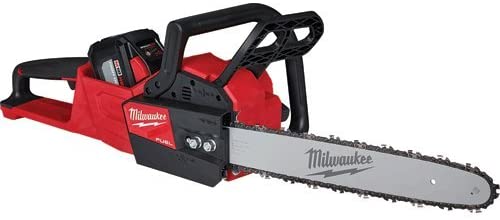 Milwaukee 16" Chainsaw Kit
This saw has a Powerstate Brushless Motor that maintains speed well, even under heavy loads.

It's paired with a 16" Oregon bar and chain along with all kinds of safety features that you're sure to love.
Pros:
Has onboard storage for tools like your scrench
Compatible with all M18 batteries
Has a variable speed trigger for maximum control
Cons:
Some customers report issues with the automatic chain oil dispenser
Greenworks Pro 80V 18-Inch Cordless Chainsaw GCS80420

The Greenworks Pro is another top chainsaw to consider.
With just one single charge on this saw's 2.0Ah battery, you can get up to 150 cuts.
It has an 18-inch bar and chain that will allow you to cut limbs up to 34 inches in diameter.
Greenworks Pro 18-Inch Cordless Chainsaw
The brushless motor offers more torque and runtime with less overall maintenance.
It's guaranteed to start every time, since there's no pulling, priming, or choking. 
Its ergonomic design makes it comfortable and easy to use.
Pros:
All kinds of safety features like an inertia-activated chain brake
Comfortable to use
Cons:
The chain has a tendency to pop off the bar
Stihl MSE 170 C-B
This chainsaw offers both power and durability. 
It comes with all the power you need for basic home tasks, weighing in at less than nine pounds. 
It has a tool-less Quick Chain Adjuster along with a beneficial coast down feature.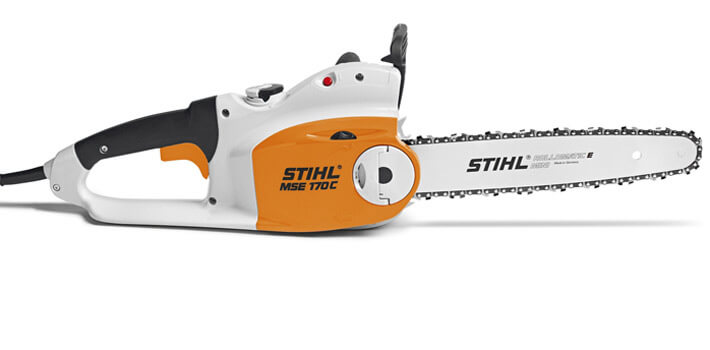 All you have to do is plug this saw in and get to work! 
It's as simple as that.
Pros:
Cons:
Some users report issues with the trigger sticking
Husqvarna T535i XP
With a bar length of 12 inches, this electric chainsaw leaves very little to be desired. 
It's manufactured by one of the top (and longest-standing) chainsaw producers out there - Husqvarna.
Husqvarna has a reputation for making quality saws, and this electric battery-powered one is no exception.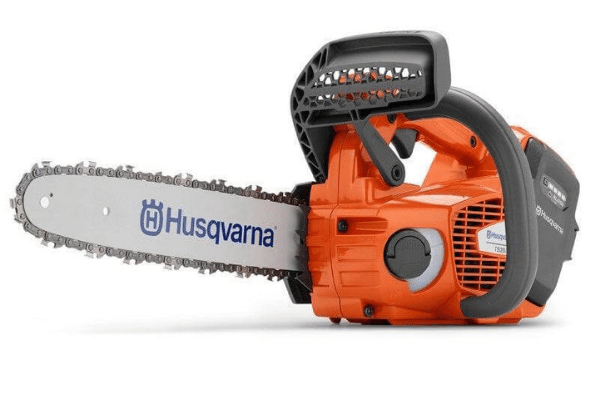 It comes with a 40V battery and offers the same level of performance you might get out of a gas-powered saw. 
Its high chain speed allows for fast and smooth cutting, while the batteries are quick to recharge and easy to swap out.
Pros:
The retaining function helps retain bar nuts
The intuitive keypad is easy to start and operate
Highly efficient brushless motor
Cons:
The battery charge doesn't last very long
Do Electric Chainsaws Work Well?
If you have only ever used gas-powered chainsaws, then using an electric chainsaw might be a bit of a different experience for you.
That's not to say that it will be a bad experience - just different!
The best electric chainsaws tend to be much lighter and more compact than their gas-powered counterparts.
They are easier to carry long distances and are also much quieter than gas chainsaws, making them ideal for people who live in crowded environments.
Of course, electric chainsaws don't have quite as much power behind them as gas-powered saws - so you won't be cutting down giant redwoods any time soon.
However, for cleaning up debris, trimming limbs, or even cutting small logs, an electric chainsaw is perfect.
Consider our helpful tips and our guide to the best electric chainsaws as you look for the ideal product for all of your lawn chores!