Husqvarna 455 Rancher Chainsaw
Husqvarna 455 Rancher Chainsaw
This post may contain affiliate links so I earn a commission. 

The Husqvarna 455 Rancher chainsaw is an impressive saw, but is it the best option for you?
When it comes to cutting wood, it doesn't matter whether you're a homeowner, a professional arborist, or somebody who just wants to buck up a little bit of firewood here or there.
No matter what, you need the right tools for the job and Husqvarna's 455 Rancher stands out from the competition.
This powerful saw can cut through large tree trunks like butter, making it a popular choice for clearing fence rows, maintaining your woodlot, or simply cutting up a tree that blew over in a windstorm.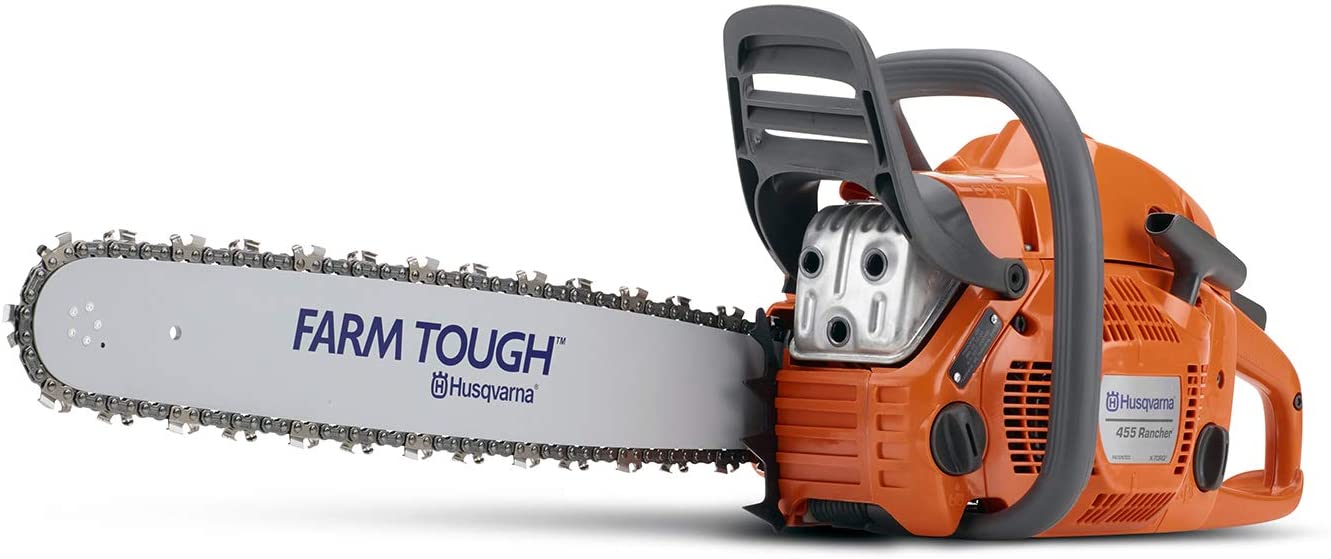 To learn more, let's take a closer look at the 455 and see how it compares to other popular models produced by Husqvarna.

Husqvarna 455 Rancher Chainsaw Overview
This gas-powered chainsaw from Husqvarna is relatively lightweight and easy to use, coming in with a powerhead weight of 13.2 lbs.
It can be equipped with a bar as small as 13 inches or as large as 24 inches, though most users will equip their saws with an 18 or 20 inch bar.
Husqvarna is known for producing durable equipment, and the 455 Rancher chainsaw is no exception.
It's built to withstand tough conditions, and you won't have to keep replacing parts regularly.
The three-piece crankshaft ensures that the machine is capable of handling heavy loads, allowing extended engine life.
When it comes to getting the job done, the Husqvarna 455 Rancher chainsaw proves to be a powerful tool.
Its engine can handle tasks ranging from light clearing jobs to heavy-duty tasks like felling trees.
It cuts through wood with ease, providing a powerful performance that is perfect for professionals and homeowners alike.
Husqvarna 455 Rancher Chainsaw Benefits
The first thing that stands out with the Husqvarna 455 Rancher chainsaw is its raw power.
This saw has a 18-inch bar and a 55.5cc engine that can generate a power output of up to 3.5 horsepower.
This makes it capable of cutting through thick tree trunks with ease.
It's ideal for professionals who require a powerful tool or homeowners who regularly need to cut firewood.
Despite its power, the Husqvarna 455 Rancher chainsaw is easy to use.

It features several ergonomic designs that make it comfortable to handle, including its low weight, harmonic dampeners, and a rubberized grip.
This makes it an excellent choice for extended use without causing fatigue.
Not only that, but it features a quick-release air filter, which makes it easy to clean and maintain.
Again, the Husqvarna 455 Rancher chainsaw is designed to be as user-friendly as possible.
It's also easy to start the saw as it has the Smart Start® feature, meaning that the starter cord doesn't need all that much effort to pull.
Also, the ergonomic grip ensures that the user doesn't suffer hand fatigue even with extended use.
The 455 Rancher chainsaw is a sturdy tool that is built to last.
It features a robust construction with high-quality materials like magnesium in the crankcase, which makes it durable and long-lasting.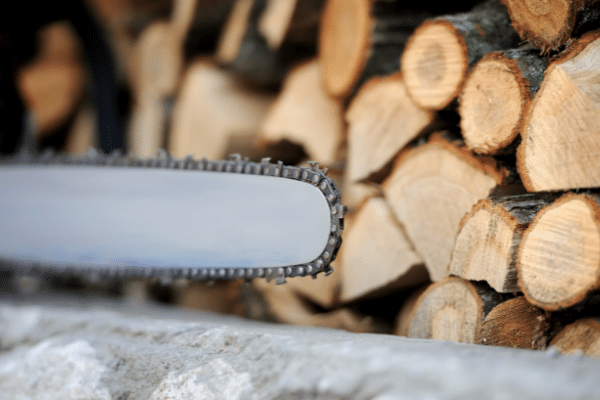 It even comes with a two-year warranty for peace of mind.

When it comes to any power tool, the importance of safety cannot be emphasized enough.
The Husqvarna 455 Rancher chainsaw comes with various safety features like an inertia chain brake, felling marks, and a combined choke/stop control which can help prevent the engine from flooding.
The chain brake helps to reduce the risk of accidental injury, while the felling marks assist in making precise cuts.
Drawbacks Of The Husqvarna 455 Rancher Chainsaw
While the Husqvarna 455 Rancher is undoubtedly a great tool, it comes with a high price tag.
Its price range is from $500 to $600, which makes it a substantial investment.
However, if you regularly work with wood or have trees on your property that need cutting, this chainsaw is an excellent long-term investment considering its performance, durability, and safety features.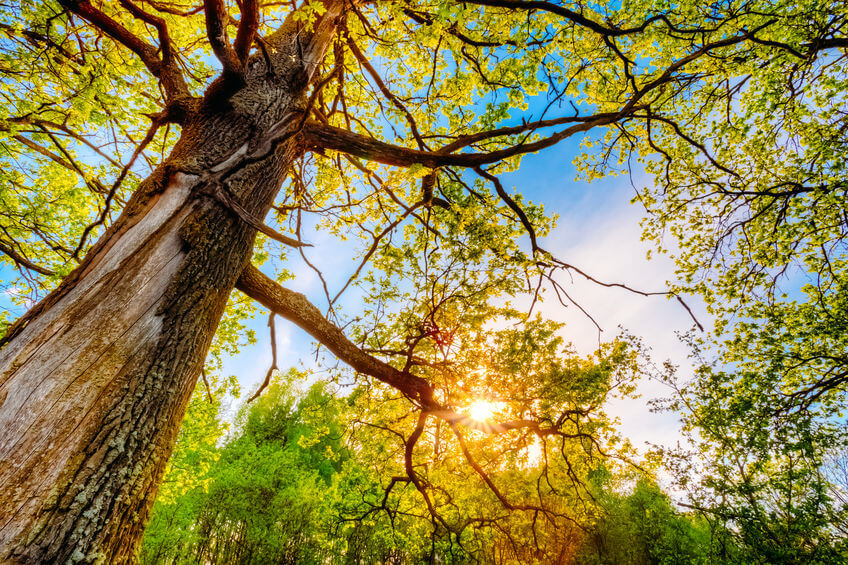 The only other drawback is its weight.

For the amount of power it produces, 13.2 lbs is not a lot, but it's something.
If you're used to handling lightweight saws, the Husqvarna 455 Rancher might come as a bit of a surprise.
At 13.2 pounds, this chainsaw is considerably heavier than other saws in the market.
While some users might not mind the weight, it can quickly lead to fatigue during long hours of operation.
What Is The Difference Between 450 And 455 Rancher?
If you're looking for the perfect chainsaw to tackle your outdoor projects, Husqvarna is undoubtedly a go-to brand.
They produce top-of-the-line chainsaws that are both durable and easy to handle.
However, with the many options they offer, it can be quite difficult to differentiate between them.
Two models that often get compared are the 450 and 455 Rancher chainsaws.
One of the biggest differences between the 450 and 455 Rancher is their engine size and power.
The 450 Rancher sports a 50.2cc engine, while the 455 Rancher features a 55.5cc engine.

As a result, the latter model can produce up to .3 horsepower more than the 450 Rancher.
Due to having a larger engine size, the 455 Rancher can handle more heavy-duty tasks without experiencing as much wear and tear compared to the 450 Rancher.
As a general rule, the size of an engine typically affects the weight of the tool.
The 455 Rancher does weigh a bit more than the 450 Rancher weighing in at 12.8lbs and 13.2lbs, respectively.
You'll also find that the 455 is a wider, larger framed saw compared to the 450.
Although the difference isn't significant, holding the heavier chainsaw for extended periods can cause fatigue in the arms, making it crucial to consider the weight when hunting for a chainsaw.
The 450 Rancher has a standard 18-inch bar length, while the 455 Rancher can be purchased with either an 18-inch or 20-inch bar.
Choosing the right bar length for your chainsaw depends on the work you need to do, the larger the bar, the more capable you'll be when tackling larger projects.
Husqvarna 455 Rancher Chainsaw - Overall
Overall, the Husqvarna 455 Rancher chainsaw is a must-have for anyone who needs a powerful tool that's easy to use and safe.
It's built to last and packed with features that are designed to make your life at least a little bit easier.
Its safety features, ease of use, durability, and power make it one of the best chainsaws on the market today.
Whether you're working on a professional job or performing tasks around your home, this chainsaw is a great investment that you won't regret.