Husqvarna 36 Chainsaw
This post may contain affiliate links so I earn a commission. 

The Husqvarna 36 chainsaw might just be the perfect saw to clean up a few branches after a storm, cut some firewood for your backyard fire pit, or do some light trimming and pruning around your yard.  
This is a small to medium-sized chainsaw that is well-suited for light to moderate tasks.
Manufactured between 1991 and 1997, the Husqvarna 36 is a solidly built machine that has stood the test of time.
In fact, it is still a go-to chainsaw for homeowners looking for durability, ease of maintenance, and reliability.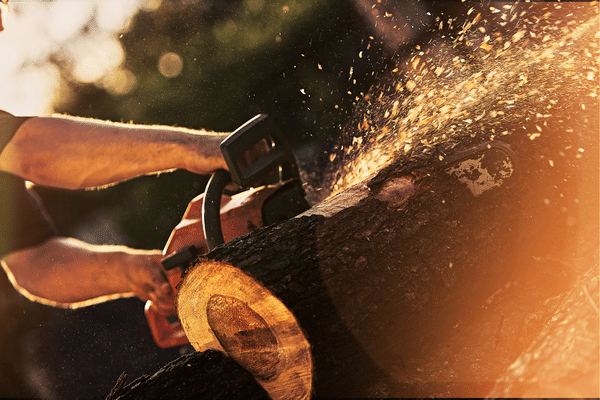 There are still plenty of second-hand Husqvarna 36 chainsaws on the market that still have years of life left in them.
If you are in need of a smaller chainsaw that is still powerful enough to handle your yard work, the Husqvarna 36 might just be the chainsaw you seek.

Husqvarna Model Numbers - What Do They Mean?
Before we jump into the specs and features of the Husqvarna 36 chainsaw, it is first important to understand Husqvarna's numbering system.
It might be easy to assume that the Husqvarna 36 means that it is a 36-inch or 36-centimeter saw.
Nope.
The 36 number in this model's name indicates the cubic capacity of its motor.
This machine has a 36cc motor.
As for bar length on this chainsaw, that can vary from the shortest guide bar supplied at 33 centimeters, or 13 inches, to the longest one supplied at 45 centimeters, or 18 inches.
Both the bar length and the cubic capacity are indicators that this is not a professional-grade chainsaw intended for lumberjacks and foresters.

Rather, it is ideally suited for light jobs around the home or farm. 
When buying a chainsaw, there are several factors to research that can help you narrow your search to the right saw for your needs.
You should, first and foremost, make sure you are buying a well-built machine from a reputable manufacturer with a history of producing quality chainsaws.
Next, you need to look at the power, safety features, ease of maintenance, weight, and cost.
Once you gather this information, you can make an informed buying decision. 
The Husqvarna Brand And Their Reputation
Do your homework before buying a chainsaw.
Read reviews and recommendations to help you find a brand that has a reputation for producing durable and reliable chainsaws.
A Swedish company, Husqvarna has a long history of manufacturing chainsaws.
In fact, they have been in the chainsaw business for more than six decades.
Husqvarna's roots in the outdoor power equipment business, however, go back even further.
The company has been in operation since the late 17th century and has had its hand in manufacturing a number of items, from firearms and sewing machines, to bikes and motorcycles, before entering the world of outdoor power equipment.
Their longevity and experience in the industry has helped them become a popular and well-respected brand of chainsaws. 
Buying A Husqvarna 36 Chainsaw - Things To Consider
When purchasing any chainsaw, there are several factors to consider such as power, safety features, ease of maintenance, the weight of the saw, and finally.....cost.
To learn more, let's break down these categories to see if the Husqvarna 36 is the perfect saw for you!
Power And Performance

As we already noted, the Husqvarna 36 chainsaw has a 36cc motor.
This chainsaw runs on regular, two-stroke chainsaw mix fuel at a 50:1 ratio.
The Husqvarna 36 has one cylinder and a piston ported intake method.
The advertised horsepower for this chainsaw is 2.2 hp and the maximum engine RPM is 13,000 with the bar and chain installed.
If you are a full-time woodcutter, this is probably not the chainsaw for you.
However, if you are an average homeowner who needs a chainsaw from time to time to trim tree branches or clean up after a windstorm, the Husqvarna 36 has the power you need to get the job done.
Safety Features On The Husqvarna 36 Chainsaw
Operating a chainsaw comes with certain risks.
When shopping for a chainsaw, take a look at the built-in safety features.
The Husqvarna 36 chainsaw has a low-kickback chain to reduce the risk of injuries from unexpected kickbacks.
The chainsaw, which is configured for one-man operation, also has an inertia activated chain brake.
The chain will automatically stop if the machine experiences a sudden, violent movement.
The muffler on the Husqvarna 36 is designed to reduce noise to protect the user's hearing.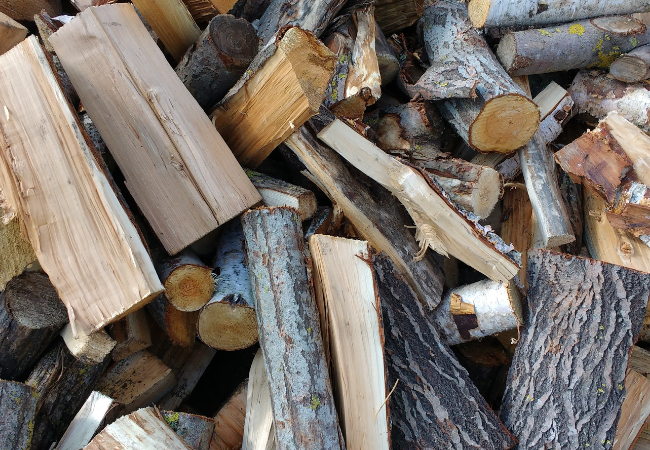 Ease Of Maintenance

To keep them in top working order, all chainsaws need regular upkeep, including cleaning, oiling, chain sharpening, and routine maintenance.
Look for a chainsaw model that has easily accessible maintenance points to make doing the required maintenance a breeze.
The Husqvarna 36 is a fairly easy chainsaw to work on, even for people without a strong mechanical background.
Changing the air filter, spark plugs, starter coil, and recoil spring, for example, are tasks that most homeowners can handle on their own, especially because these parts can be easily accessed in the Husqvarna 36.
Maintenance and operator guides are readily available online and there are several YouTube videos that can help you learn to maintain your chainsaw yourself.
Weight
A chainsaw should be weighty and powerful enough for the job at hand, yet comfortable to use.
At just over ten pounds, the Husqvarna 36 is a well-balanced chainsaw that won't wear you out when using it.
With an aluminum cylinder with a chrome-plated bore, the Husqvarna 36 is strong and substantial, but designed to reduce fatigue during extended use.
How Much Does A Husqvarna 36 Chainsaw Cost?
Because Husqvarna stopped manufacturing the Husqvarna 36 chainsaw in 1997, your only option for purchasing this model is to locate a used one.
Fortunately, they are not too difficult to find.
And the price is right.
It is possible to find Husqvarna 36 chainsaws that have been well-maintained and are still in great working condition for between $100 and $175.
For a chainsaw that will be used on an occasional basis, this is not a bad price point. 
Husqvarna 36 Chainsaw - Overall
The Husqvarna 36 chainsaw is a reliable and compact tool, perfect for homeowners and routine yard maintenance.
With its lightweight design and powerful engine, it effortlessly handles a variety of cutting tasks, from pruning branches to felling small trees.
The features on the saw ensure comfortable and efficient operation, making it a trusted choice for those seeking a versatile and dependable chainsaw for their cutting needs.