Husqvarna 346xp Chainsaw
This post may contain affiliate links so I earn a commission. 

If you're in need of a reliable and durable piece of equipment, look no further than the Husqvarna 346xp chainsaw.
This powerhouse of a machine boasts impressive features that make it a must-have for anyone in the logging or forestry industry, or even for a homeowner looking to tackle some tough outdoor jobs.
In this post, we'll go over everything the Husqvarna 346xp chainsaw has to offer, and determine if this is the best saw for you!
What Does XP Mean In Husqvarna Chainsaws?
First things first, let's decode the letters XP.
They stand for "Extreme Performance," which translates to better cutting performance and a more durable tool.
In other words, an XP chainsaw is designed for heavy-duty use and tough conditions, making it ideal for professionals and avid woodsmen who need to tackle demanding cutting tasks.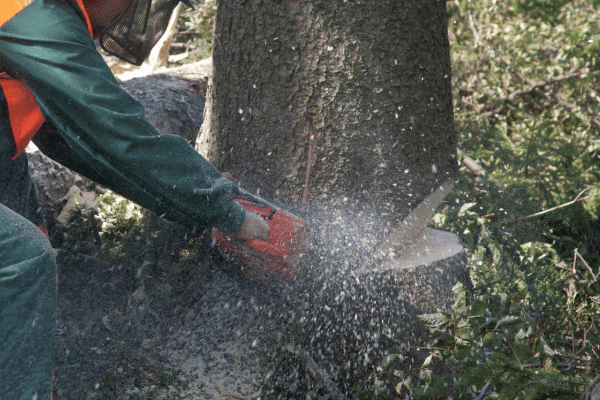 One of the main benefits of an XP chainsaw is its high horsepower output.

It's the result of a powerful engine that generates higher torque, meaning the saw can cut through thicker logs with less effort.
Additionally, an XP chainsaw is equipped with high-quality cutting components, such as a stronger chain and a longer guide bar, that can withstand wear and tear from constant use.
Another important feature of Husqvarna XP chainsaws is their advanced air filtration system.
It's designed to provide maximum protection against dust and debris, which can cause engine damage and shorten the lifespan of the tool.
With an XP chainsaw, you can use it for extended periods without worrying about filter clogs, thanks to the efficient filtration system that keeps the air intake clean.
Moreover, Husqvarna XP chainsaws also come with other handy features that enhance performance and ease of use.
For example, some models have a centrifugal air cleaning system that removes larger dust and debris particles before they reach the air filter, reducing maintenance needs.
Others have a smart start feature that reduces starter cord resistance by up to 40%, allowing for easier starting of the chainsaw.
Features And Benefits Of The Husqvarna 346XP Chainsaw
For professional loggers and seasoned DIY enthusiasts, a high-performance chainsaw is an essential tool to get the job done quickly and easily.
Here are some key features and benefits of the 346xp.
Air Injection™ Technology

Husqvarna 346xp is packed with air injection technology that helps to remove larger particles of dust, dirt, and debris before they reach the air filter.
This results in better engine performance, fuel efficiency, and reduces the load on the air filter.
Adjustable Oil Pump
The Husqvarna 346xp comes with an adjustable oil pump that lets its users control the flow of oil to the chain.
This feature helps to preserve the life of the chain and also ensures that the chain stays well-lubricated during long hours of intense use.
Compact Design
One of the most significant advantages of the 346xp is its compact size.
The chainsaw is easy to handle, making it ideal for both professional and non-professional users.
Its small size makes it lightweight, easy to maneuver, and enables users to work in tight spaces.
Easily Remove and Replace the Filter After Cleaning
Maintaining your chainsaw has never been easier than with the Husqvarna 346xp chainsaw.
With its quick-release air filter, you can easily remove and replace the filter after cleaning.
This feature saves you time when maintaining your chainsaw, ensuring that it is always performing at its best.
Provides Easier Starting and Reduces the Risk of Engine Flooding
Starting a chainsaw can often be tricky, especially if you're new to it.
But with the Husqvarna 346xp chainsaw, starting the engine has never been easier.
The chainsaw features a specially-designed engine and starter for easy and fast starting with minimum effort.
The air purge removes air from the carburetor and fuel system for easy starting.
This chainsaw also reduces the risk of engine flooding so that you can get started with your work right away.
Easier Access to Chain Tensioning Device
The Husqvarna 346xp chainsaw is designed with the user in mind, and this is evident in its chain tensioning device.
The chainsaw features a side-mounted chain tensioning device that provides easy access, making it simple to adjust the chain as needed.
This feature saves you time and effort, allowing you to focus on your job.
Snap-Lock Cylinder Cover
Changing spark plugs and cleaning your chainsaw has never been easier than with the Husqvarna 346xp chainsaw.
The chainsaw features a snap-lock cylinder cover that makes changing spark plugs and cleaning a breeze.
This feature ensures that you can maintain your chainsaw quickly and efficiently, so you'll have more time to enjoy your outdoor activities.
How Much Does A Husqvarna 346XP Weigh?
When it comes to buying a chainsaw, you might think that the only thing that matters is the power of the engine, right?
But did you know that the weight of the chainsaw is also an important factor to consider?
The Husqvarna 346xp weighs in at around 12 pounds, or 5.4 kilograms.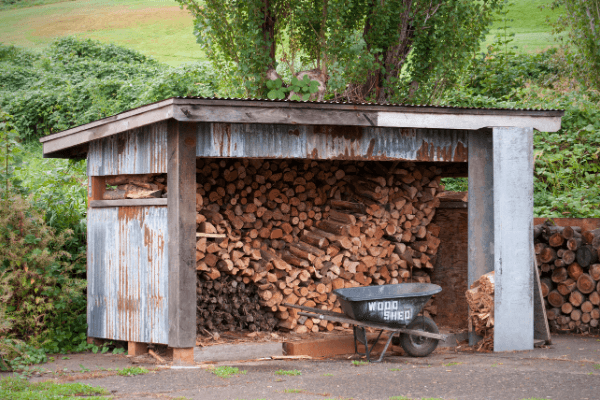 That might not sound like much, but when you're using a chainsaw for extended periods of time, that weight can really add up.

The weight of the chainsaw affects how long you can use it comfortably and how much fatigue you'll feel afterward.
So why does chainsaw weight matter?
Well, if you're using a chainsaw for any length of time, you'll want it to be as comfortable and easy to use as possible.
A lightweight chainsaw is easier to maneuver, reducing the risk of fatigue, and improving your overall experience.
After all, no one wants to be struggling with a heavy chainsaw when trying to cut firewood or prune trees.
Another important factor to consider is safety.
A heavy chainsaw can be more difficult to control, especially when you're using it in awkward positions or at awkward angles.
This can increase the risk of kickback or other accidents, putting you and those around you in danger.
A lighter chainsaw, on the other hand, is easier to control and reduces the likelihood of accidents.
When buying a chainsaw, it's important to consider not just the weight of the chainsaw, but also how it feels in your hands.
Different people will have different preferences - some might prefer a heavier chainsaw for added power, while others might prefer a lighter chainsaw for ease of use.
It's important to find a chainsaw that feels balanced and comfortable in your hands, as this will help reduce fatigue and improve your cutting experience.
Was The Husqvarna 346XP Discontinued?
If you frequent online forums, you might be wondering if you'll even be able to find a Husqvarna 346xp for sale.
The short answer is…well, it's complicated.
While it's true that the Husqvarna 346xp is no longer in production in the United States, that doesn't mean it has been discontinued entirely.
In fact, the Husqvarna 346xp is still widely available for purchase overseas - particularly in Europe and Australia.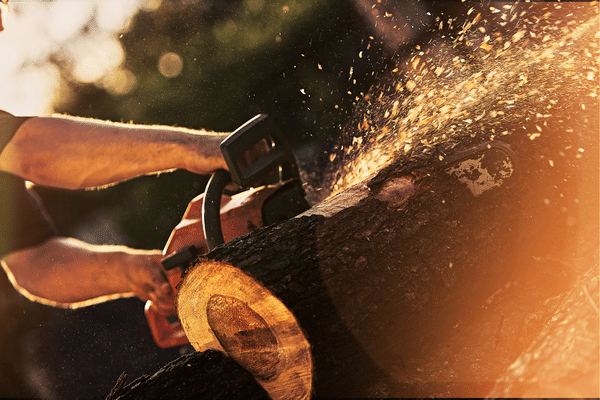 So, if you're based in the United States and are wondering where you can find the Husqvarna 346xp, the answer is simple: you'll need to look further afield.

While new Husqvarna 346xp chainsaws may be hard to come by, that doesn't mean there aren't options available for those who are still keen to own one.
One option, of course, is to purchase a used Husqvarna 346xp - either through online retailers or through second hand dealerships.
While a used chainsaw may require a little extra care and attention, it can still offer exceptional performance and value for money.
For those who are still keen to purchase a Husqvarna chainsaw but aren't sure where to start, there are other models of chainsaws available from Husqvarna that are worth considering.
If you're looking for a chainsaw that offers similar performance to the 346xp, the Husqvarna 550xp is a great option - it's powerful, lightweight, and offers great durability.
Alternatively, if you're looking for a more entry-level model, the Husqvarna 240 is a reliable and affordable option that may be more suited to your needs.
Husqvarna 346xp Chainsaw - Overall
The Husqvarna 346xp chainsaw is a top-tier machine designed with power, ergonomics, and versatility in mind.
With its powerful performance, ergonomic design, versatility, safety features, and environmentally friendly operation, the Husqvarna 346xp is a must-have for forestry and logging professionals or homeowners looking to undertake heavy outdoor tasks.
Though this chainsaw can admittedly be tough to find, it's one worth considering if you're serious about your work.