Fireplace Insert
This post may contain affiliate links so I earn a commission. 

A fireplace insert can turn your old, inefficient fireplace into a clean burning, heat generating machine.  
The warmth, sights and sounds of a fire inside the fireplace is something most people love and enjoy.
Huddled around the open fire while it's snowing outside can help relax almost anyone.
But....just how efficient is that old fireplace?  
Well, actually a standard fireplace is not very efficient at all.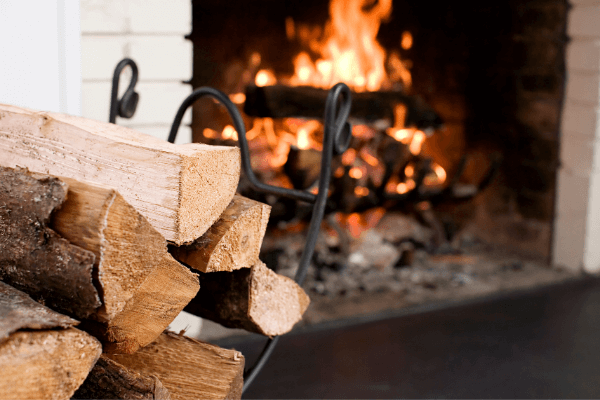 A standard fireplace only transfers about 15 percent of the heat into the room. The rest goes up the chimney.
Also, the fireplace needs a constant supply of fresh air to fuel the fire.
This fresh air is drawn in from every small crack or opening in your house, causing distant rooms to feel cold and drafty.
In the long run, a fireplace can actually decrease the heat in your home, not increase it.
So what can be done to an existing fireplace to make it more efficient and possibly use it to heat your home?
Try looking into a fireplace insert.
What Is A Fireplace Insert?
Inserts are made from steel or cast iron and generally have clear glass doors on the front, allowing you to see the fire inside.
The inserts fit into your existing fireplace, turning your conventional fireplace into a heat generating machine......kind of like a wood stove.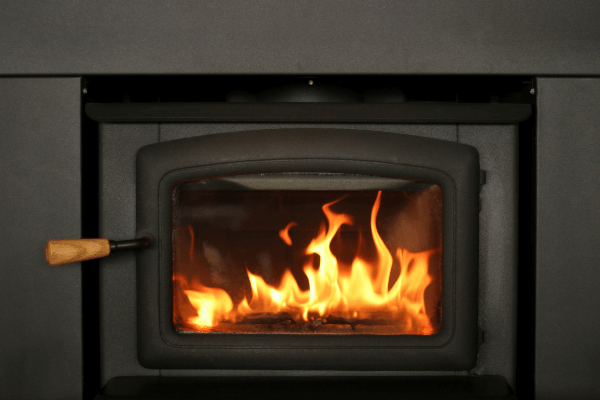 Inserts are much more efficient than a standard open fireplace because they reduce or eliminate the drafts throughout the house generally associated with an open fireplace.
They also burn more efficiently. 
The units can be equipped with a blower system that blows the hot air throughout the room, creating warmth throughout the home. 
Some models are controlled by a thermostat for even more comfort.
Inserts are also safer than an open fireplace because they are sealed units, meaning the fire is sealed off from the rest of the home eliminating the threat of a rolling log or sparks from jumping out onto your living room floor.

Benefits Of A Fireplace Insert
There are several primary reasons to consider installing a fireplace insert in your home. 
For one, it's a lot cheaper than repairing a fireplace that's in need of extensive repairs. 
Compared to renovating or rebuilding your chimney and fireplace, which can put a huge dent in your home repair budget, installing a fireplace insert can be much less expensive. 
Yes, there is some sizable expense involved - but it's a one-time expense and you'll have the peace of mind knowing the problem is taken care of for good, too.
Not only that, but the amount of structural work involved in repairing a fireplace or the existing masonry can be very disruptive to your everyday life. 
You'll have a living space that's going to be torn apart for quite a while, which is not only inconvenient, but is also downright annoying.
Installing a fireplace insert could also improve your overall energy efficiency. Typical fireplaces aren't nearly as efficient as inserts.

Traditional fireplaces utilize open combustion technology that allows much of the air from the surrounding room to be pulled into the fireplace, causing the fire to burn more quickly and waste a lot of energy.
Inserts are closed and insulated so your fire will burn slowly and generate far more heat than the alternative.
Because of this as well as other factors, fireplace inserts can reduce your carbon footprint.
Some EPA-certified fireplaces have close to zero emissions.
Wood is renewable and sustainable, with a carbon neutral profile.
Although this benefit would be present in a traditional fireplace, too, with an insert, you'll waste less heat and get the maximum impact from your heating system.
That said, many fireplace inserts can be customized to use various types of fuel sources, including wood, pellet, coal, propane, and even natural gas.

While we're talking about customization, let's not forget the biggest reason people turn to fireplace inserts - they are super stylish.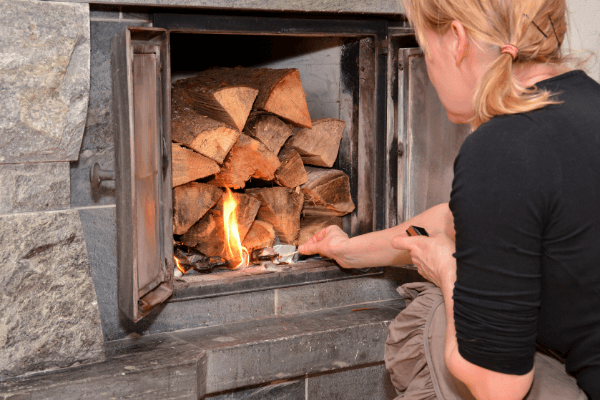 You don't have to sacrifice aesthetics when you install an insert. 
You can choose from all kinds of varieties, styles, and models. 
There are different features you can add to your insert, too, to make it match the room and your lifestyle.
Last but not least, inserts can be used to replace old fireplaces but they can also be used in homes that have chimneys - but no fireplace. 
Maintenance
An insert is a wood burning device that requires proper maintenance to protect both the device and your home.
Most manufactures suggest running a new liner through the chimney to increase safety.
The major concern with an insert, as with most wood burning devices, is creosote.
Creosote is a deposit that forms on the inside of the chimney walls that can build up over time and create a chimney fire.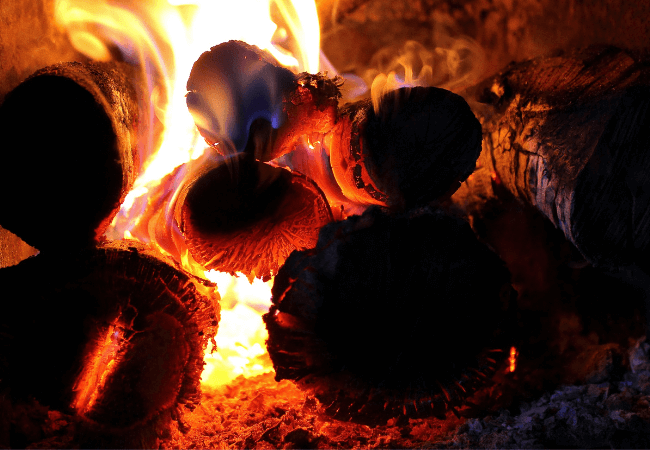 The deposits form from unburnt gasses that adhere to the chimney.
Creosote is dangerous and the chimney or pipe should be regularly cleaned and maintained by a certified professional.
The fireplace inserts you buy today are regulated by the Environment Protection Agency, or EPA.
The EPA has strict standards that control the amount of harmful emissions released into the air.
The new, more modern inserts are clean burning and produce less emissions than a standard fireplace.
Cost And Limitations
Generally speaking, an insert will cost between $1,200 - $2,500 depending on the model.
Installation, accessories and additional parts will be an added expense.
One limitation to the unit is the need for an existing chimney.
Inserts also generate heat in one room.....the room where they're located.
Blowers help circulate the heat to nearby rooms, but ceiling height, floor plans and insulation will all be a factor in how much heat you feel in attached rooms.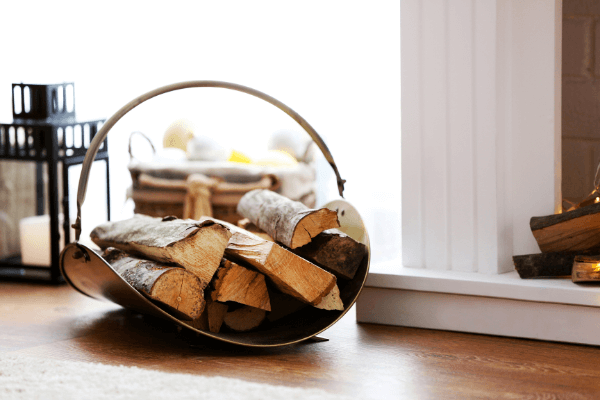 Of course, the biggest perceived downside or limitation to installing a fireplace insert is that it doesn't look quite the same as a traditional fireplace.

Nor does it act the same. 
If the crackling ambiance, sound, and smells of a traditional fireplace are what you're after, an insert is probably not the right choice for you. 
Overall
Overall, depending on your heating needs, a fireplace insert can effectively heat your home for a relatively low start up cost.
While they may not be as popular as the traditional wood burning stove, inserts have supplied many homes with enough heat to stay comfortable through the winter.
It's important to choose a model that will fit the size of your existing fireplace opening, and choose one that will generate enough heat to meet your needs.
Nothing is worse than spending money on a unit that you're not satisfied with.
Shop around, do research and choose the best model for your home.
Of course, before you make the decision to purchase or install a fireplace insert, consult a professional who will give you more information on whether this kind of technology is right for you and your home.
Always have the appliance installed by a professional installer so you can make sure everything is up to code and safe.
They'll also make sure the unit is safe to operate and as airtight as possible.
If you're ready to upgrade the look of your living room - and to heat your home more efficiently - a fireplace insert might be the right choice for you.