Direct Vent Wood Stoves
This post may contain affiliate links so I earn a commission. 

The direct vent wood stove is the most commonly vented style of contemporary wood stoves on the market today. 
You are probably familiar with Benjamin Franklin's invention of his own cast iron wood stove around 1744 in Pennsylvania.
It definitely had a poor vent.
It wasn't very long (about 30 years later) when inventor David Rittenhouse decided the Franklin Wood Stove definitely needed some improvements to vent the smoke directly outside.

Franklin Wood Burning Stove
In 1772, David Rittenhouse added an "L" shaped chimney (flue) to Benjamin Franklin's stove.

This kept the smoke from pouring into the room, or venting, where it shouldn't vent.
Modern innovations on wood burning stoves have created an almost smokeless fire with a near complete burn of the wood or fuel source, called a secondary burn.
What little bit of gases, creosote, and smoke left from the fire goes "directly" outside of the home where it belongs.
This is so much better than the old fashioned wood stoves, for the inside and the outside environment.
The modern direct vent wood stove is a clean stove which caters to sustainability in renewable energy and clean air standards.
Choosing A Direct Vent Wood Stove
You will often see "rear vent" and "direct vent" when it comes to wood stoves.
The opening for the piping, or the flue of a direct vent wood stove is usually located on the top of the wood stove towards the back.  
This design helps increase draft, drawing the smoke up and out of the stove resulting in a cleaner burning fire.
There are some very excellent companies that deal with direct vent wood stoves.
Lets take a look at a few of them:
United States Stove Company (USSC)
The United States Stove Company makes wood stove related products and direct vent wood stoves by the name of "Ashley Hearth."
You can not get much better than owning an Ashley Hearth as your wood stove.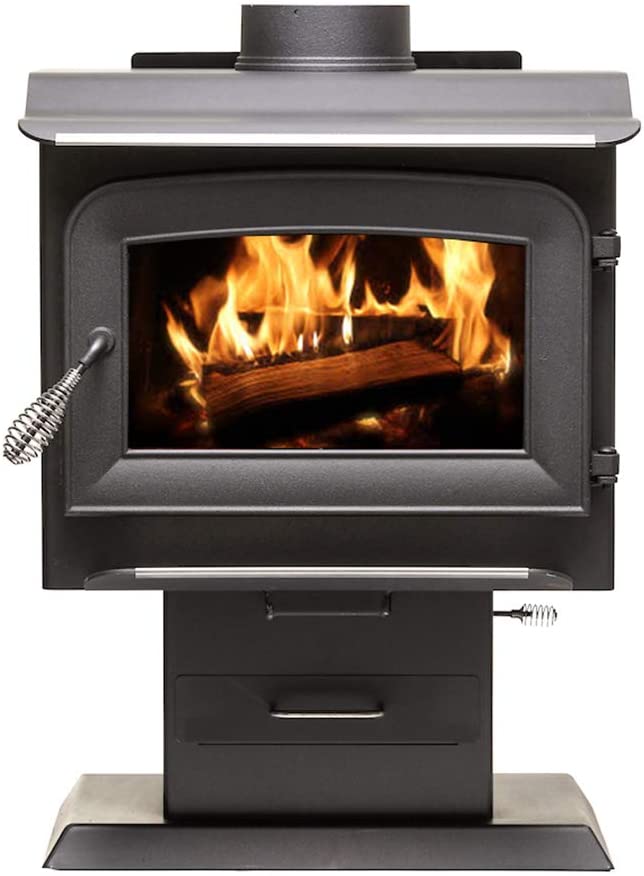 Ashley Hearth EPA Certified Wood Burning Stove
The United States Stove Company creates some of the finest wood stoves in the world.
Many of these have a large heating capacity, depending upon what you are looking for.

Two stove companies actually combined in the 1860's to make the United States Stove Company.
The official name came in 1926 when the original companies (Welter Manufacturing and Perry Stove Company) were reorganized.
England's Stove Works (ESW)
England's Stove Works was founded by Bob England, and his son Ron in the U.S.A. 
The company was built to combat and find solutions for the ever rising energy problems in 1976.
They have become very successful (receiving many awards and much recognition) with their quality direct vent wood stoves.
They are also a main supplier for major retail stores and wood stove distributors alike.
Their direct vent wood stove brands include such lines as Timber Ridge, Englander and Summer's Heat. 

Vogelzang
Of course, the well known Vogelzang made this list with their quality manufacturing of direct vent wood stoves.
Vogelzang is known for its fine German craftsmanship and high tech features.
They have been crafting the modern direct vent wood stove since 1974.
Some of their direct vent wood stoves include the Defender (small wood stove), the Performer (medium wood stove) and the Ponderosa (large wood stove).

The Ponderosa is capable of heating up to 3,200 square feet in the right conditions.
By the right conditions it is meant the conditions you find in a well insulated home or structure.
You will often find these good heating conditions in a newly built home or building.
Direct Vent Wood Stove - Overall
You will commonly see the descriptions of small, medium, or large when it comes to your direct vent wood stove options.
How do you know which one is best for you?
A lot has to do with the overall insulation factors and size of the area you will be heating.
You could have a medium size house, but require a large size wood stove because of the insulation and construction methods, including age, of your home or building that needs to be heated.
A home or building such as this is often called "leaky," meaning it leaks out the heat.
A large wood stove is commonly capable of heating up to 3,000 square feet in good conditions, as described earlier.
The average medium wood stove heats up to 2,000 square feet and a small wood stove heats up approximately 1,000 square feet.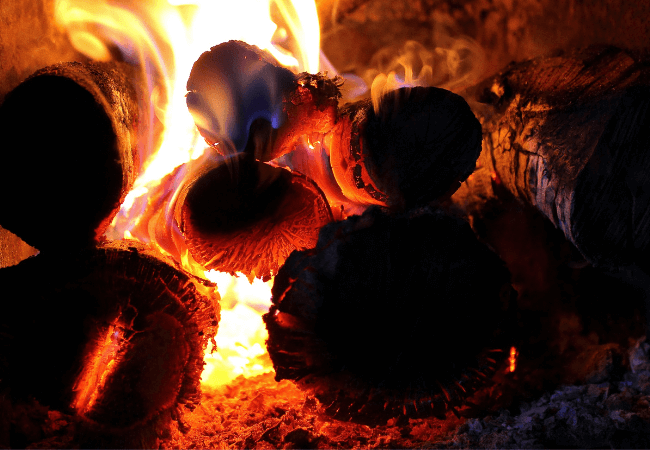 Something else to take into consideration when choosing a size for a wood stove that will best fit your purposes is the climate in which you live.
Extreme cold puts a lot of demand on a wood stove, and often requires larger heating capacity.  
Shop around and choose the best direct vent wood stove for your heating purposes. 
You will also want to take into account the material your wood stove is manufactured of. 
The material and styling will most likely be a matter of personal taste. 
Many of the newer stoves on the market today are employing steel as the material for construction. 
Above all make sure your wood stove is EPA (Environmental Protection Agency) certified, and you can hardly go wrong when investing in your new direct vent wood stove.