Soapstone Wood Burning Stoves
Soapstone Wood Burning Stoves
This post may contain affiliate links so I earn a commission. 

Soapstone Wood Burning Stoves have been patented for the market since 1797. 
The recorded patent took place in New England and the material is still very popular in the wood stove industry today. 
Soapstone is a type of metamorphic rock known as steatite, and is able to readily absorb heat and release it at a steady pace.
The reason it can do this is because of its high density and the magnetite content in it. 
Soapstone is capable of absorbing twice the heat per pound as metal.
Soapstone is also very beautiful and comes in different natural shade hues with an elegant marble type appearance.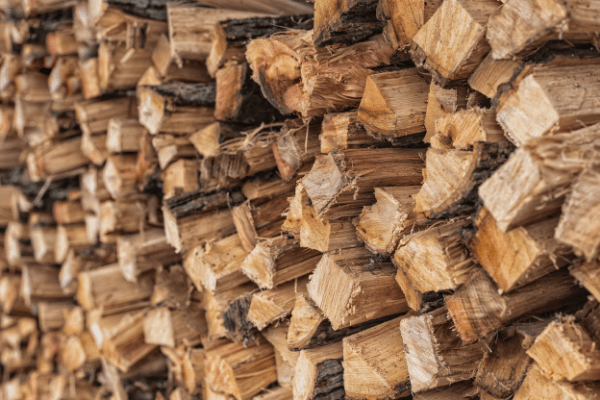 In fact, this useful stone can be found in many other parts of the home where its aesthetic décor can add richness to the room. 

Sometimes it will make its appearance in a deep free standing farm sink with legs, or gracing a sturdy counter top with its durability and non porous surface. 

Excellent "cladding" (fire protection walls) are to be had from soapstone, making it useful for back splashes behind the kitchen range. 
Ancient carvers used soapstone due to its easy to work with nature.
Many Native Americans and the Inuit used soapstone for everyday items and decorative purposes dating back to the Late Archaic Archaeological Period. 
Soapstone is something that has defied time and archaeologists are still unearthing artifacts throughout the world from long ago.
Soapstone Wood Burning Stoves - Models
Some Soapstone wood burning stove models have intricate carvings on them and are ordered custom made. 
Often times a soapstone stove will have only side panels or other decorative soapstone insets. 
Nature has made soapstone a natural choice for your wood burning stove, and it is easy to maintain the classically good looks with simple soap and water.
A perfect example of a wood burning stove with panels made from soapstone would be the Osburn Matrix. 
Osburn Matrix Wood Burning Stove - Soapstone Side Panels
The Osburn Matrix with its sleek European looks has two pieces of soapstone on the cast iron top for a nice flat usable surface. 
You also have the option of choosing soapstone panels for the sides.
This stove is capable of heating up to 2,100 square feet with added heat circulation provided by the 130 CFM (Cubic Feet Per Minute) blower. 
The Osburn Matrix has a stainless steel secondary burn unit for a clean and thorough burn which is good for our environment and provides extra heat by using all of the wood.
This wood burning stove would remind one of a Finnish fireplace with its large viewing window and log storage underneath.

Osburn Matrix With Soapstone Panels
A noteworthy maker of soapstone wood burning stoves is the Woodstock Soapstone Company based in the U.S.A. (New Hampshire).
They specialize in soapstone and manufacture some very beautiful stoves with an assortment of soapstone panels, cast iron moldings, and a variety of window shapes. 
The Woodstock Soapstone Company has been in business for 45 years.
One possible drawback for this company would be the fact that their stoves are equipped with catalytic combustion units as the secondary burn.  
This is a matter of personal preference, some like the catalytic units and some prefer the non-catalytic secondary burn units.
Catalytic combustion units more than meet E.P.A.(Environmental Protection Agency) standards maintaining a very clean burn with little emission output, but require maintenance and fairly costly replacement parts at times. 
As far as soapstone goes, this company can not be beaten with their double walls of soapstone fit into a beautifully engineered cast iron frame. 
They also make custom made soapstone wood burning stoves.  
Their best selling wood stove is the Fireview and has been handcrafted by them for about 25 years. 
Fireview Wood Stove - Woodstock Soapstone Company 
This fine wood stove is crafted with double walls of soapstone and features ornately detailed iron castings available in five different colors.
It is capable of heating up to 1,600 square feet and holds a fire overnight or when you are out shopping, working or tending to errands (up to 12 hours on a single load of hardwood).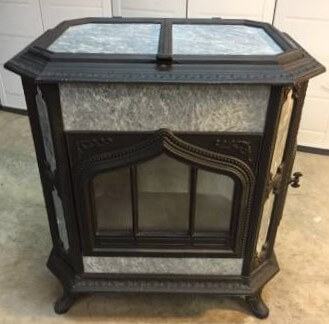 Woodstock Soapstone Company - Fairview Model
This stove is very beautiful and comes with a nice air-wash viewing window so you can enjoy the natural beauty of the fire.  
With the soapstone craftsmanship in its structure you can expect the best when it comes to functioning and warmth. 
This is not a large stove, but it is not small either...it will meet your extra heating needs perfectly and serve you for years to come.
The Fireview requires absolutely no electricity, so it is good almost anywhere. 
If you want you can add a blower, but it's not really necessary. 

Soapstone Wood Burning Stoves - Overall
You can't go wrong when using soapstone as an addition to your heating source.
It is made to absorb heat and holds the heat long after the fire is gone.
The decorative aspects of soapstone is a big plus, coming in different colors, as mentioned earlier. 
Soapstone has a luxury feel to it and lives up to the rich feeling in both looks and functioning. 
A soapstone wood burning stove is a solid investment which you can count on for many years.