Ego Chainsaw Review
This post may contain affiliate links so I earn a commission. 

The Ego chainsaw might be small, but it's mighty.
If you're in the market for a chainsaw that's lightweight, quiet, and most importantly, effective, the battery powered chainsaw manufactured by Ego is one you should add to the top of your list.

Ego isn't the most well-known of all chainsaw manufacturers (brands like Stihl, Husqvarna, and even Greenworks tend to take center stage) but that doesn't mean that this brand is one you should ignore.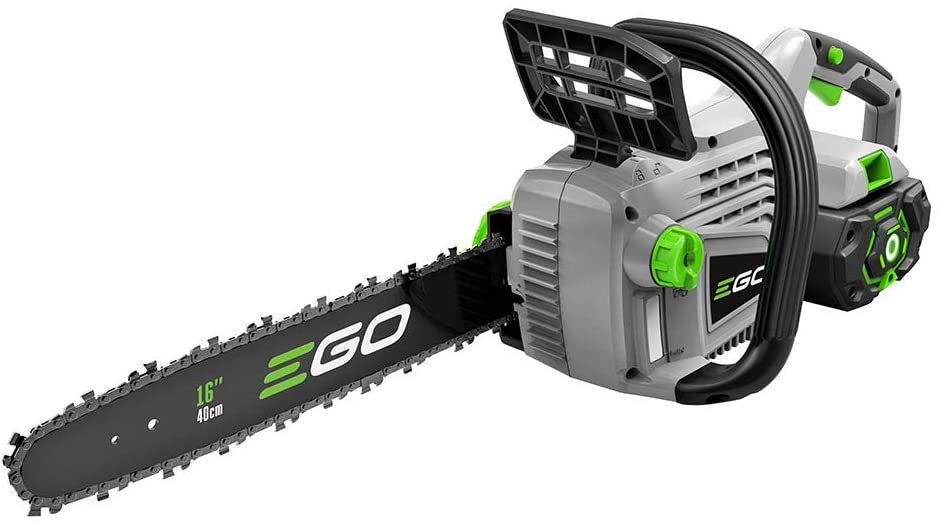 The Ego battery-powered chainsaw packs a punch - so if you're curious about whether it's one that's worth buying, keep reading!

We will tell you everything you need to know in this post.
Are Ego Brand Tools Any Good?
Ego produces a wide variety of outdoor products.
Along with the battery powered chainsaw discussed in this article, you will find snowblowers, generators, hedge trimmers and virtually any outdoor gear that you might need for your home and yard.
The saw is a completely versatile chainsaw that runs off the rechargeable battery, eliminating any need to carry a liquid fuel (gasoline) to power it.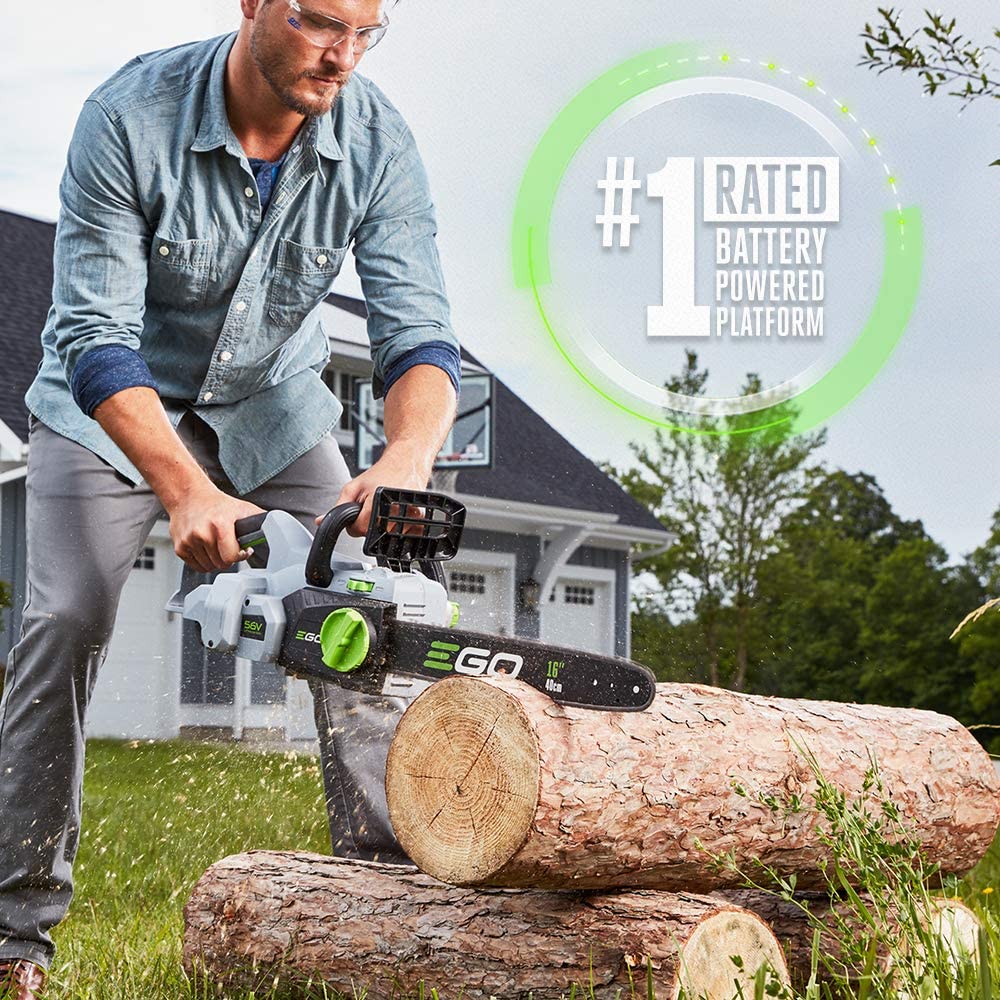 EGO Power+ Cordless Chainsaw
What's the advantage?

Less to lug around when you're working in the woods!
Plus, you'll never have to worry about running out of gas.
Ego has spent many years working toward the advancement of battery operated tools, bringing them to the top of their field in respect to battery-powered equipment.
This chainsaw is a total must for any toolbox!
Features Found On The Ego Chainsaw
Ego chainsaws offer a wide array of beneficial features.
This particular saw comes with options for various cutting bar lengths of 12, 14 and 16 inch bars as well as matching chains to fit your saw to any job.
These bar sizes are worth noting because they're significantly larger than what you might find with other corded electric or battery-powered chainsaws (it can be hard to find these saws with bars larger than 10 to 12 inches).
Therefore, you don't have to worry about being undergunned when faced with a daunting pruning or limbing job.
When you pair your Ego chainsaw with the recommended 5.0 Ah 56V lithium ion battery, you will be able to make up to 265 cuts on a single charge.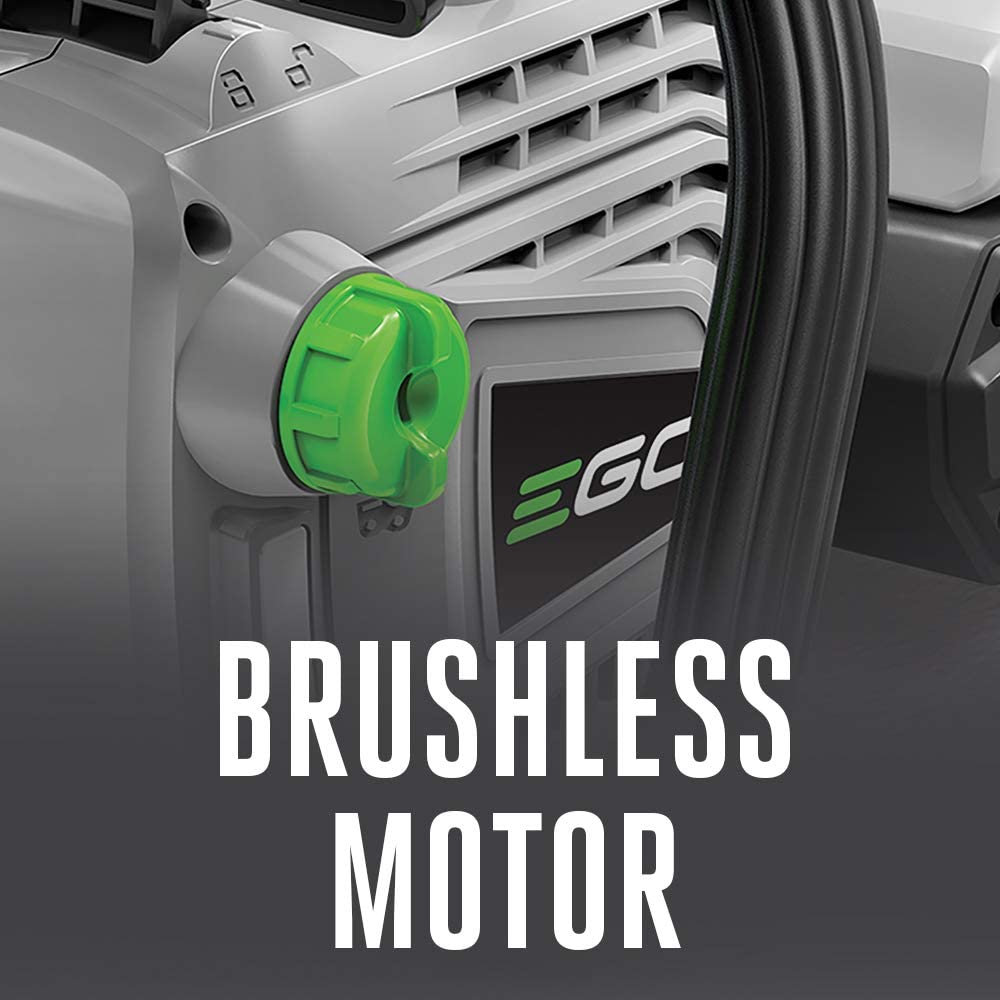 Brushless motors on these saws give an extended tool life with minimal maintenance, too.

Ego saws come standard with an automatic chain oiler system, a feature that prolongs bar and chain life and can save you some serious money down the road.
On the front of some of the larger Ego saws, you will also find a set of bucking spikes.
A valuable safety feature on any saw, these spikes bite into the wood to reduce the chance of a kickback.
As you probably know if you've read some of our other posts, a kickback is something that has the potential to cause serious and often life-threatening injuries.
The Benefits Of An Ego Chainsaw
Battery-operated chainsaws, specifically the Ego, eliminate the need for transporting messy fuels, not to mention the hazards associated with gasoline.
Ego saws feature an auto tensioning system for the chain.
A simple twist of a dial and you are right back to cutting smoothly.
You'll get up to 11,000 RPM for some of the cleanest, most efficient cuts.
Ego saws come with a 5-year tool warranty and also a 3-year warranty on the battery.
A truly notable feature offered on some Ego chainsaw models is the LED headlight feature.
Cutting at dusk or in emergency situations, having light while on the job could prove invaluable.
That's not to mention the safety advantages of being able to see what you are cutting.
Purchasing the complete kit will give you everything needed to begin work.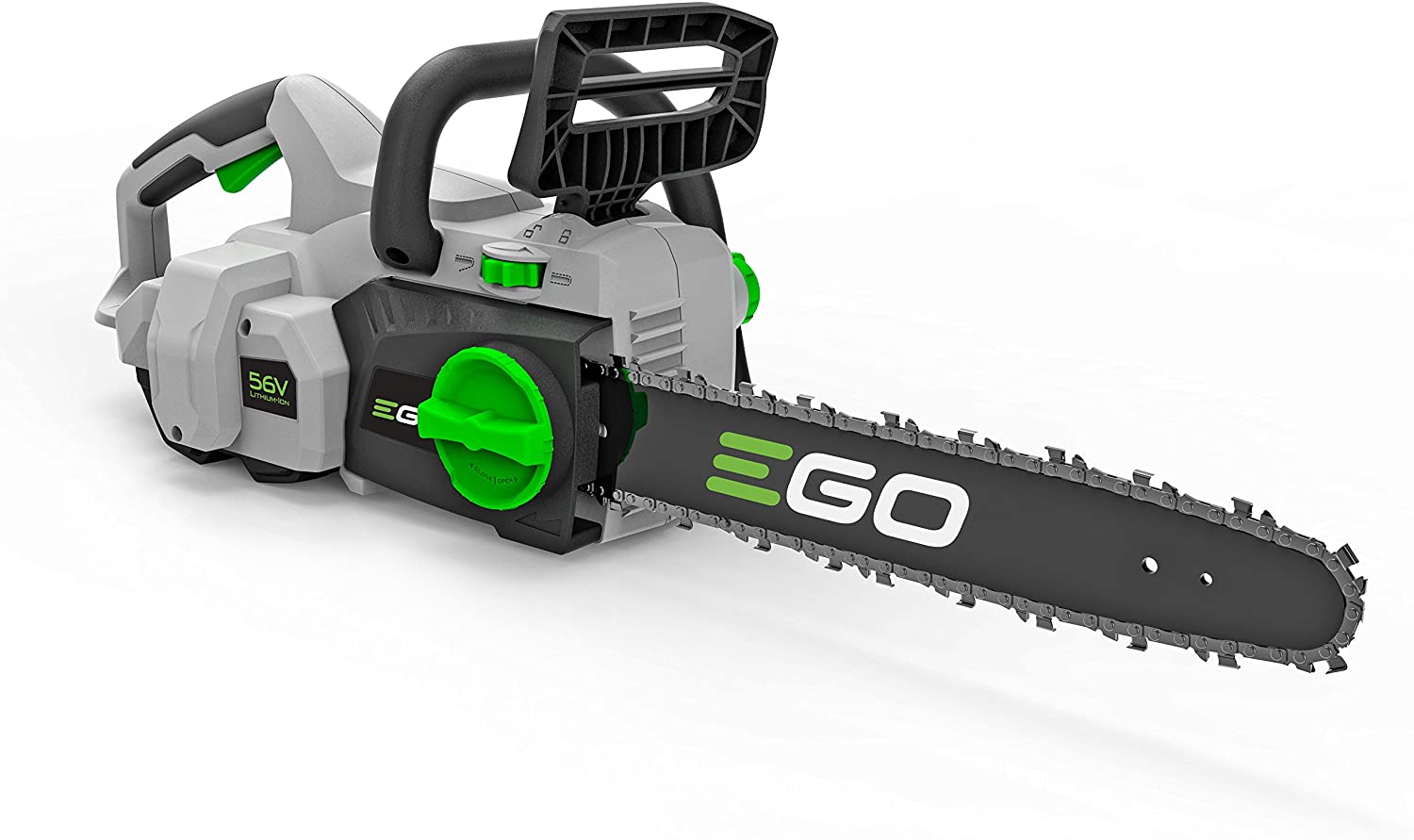 The kit includes a powerful battery along with the charger.

Ego chainsaws also offer the automatic oiling system mentioned earlier in the article, again, eliminating the need to remember to work a manual oiler.
Ego carries with it an indicator light to let you know that the oil reservoir is nearly empty.
Ego even offers a commercial chainsaw for those individuals who have more intensive cutting needs.
Offering an 18-inch bar and cutting chain, this particular commercial saw can start to compare nicely to its gasoline-powered cousins.
Advanced torque and chain speed bring this saw almost totally comparable to a gas chainsaw - it has an impressive motor size of 35.2CC.
The last benefit?
The price.
Ego chainsaws vary in price depending on various options, such as longer bars and chains and other add-ons like additional batteries.
However, despite this variability, these chainsaws are quite affordable.
You can expect to pay approximately $220-$400 dollars to set yourself up completely.
Disadvantages Of The Ego Chainsaw
As with any power tool, there are some drawbacks.
These are often related to user needs and requirements.
Ego saws, although top in their field, may possibly just not be "enough saw," especially for professionals.
If you are cutting extensive amounts of larger size firewood and logs, you may find that the power typically isn't up to snuff when compared to that of its gas counterparts.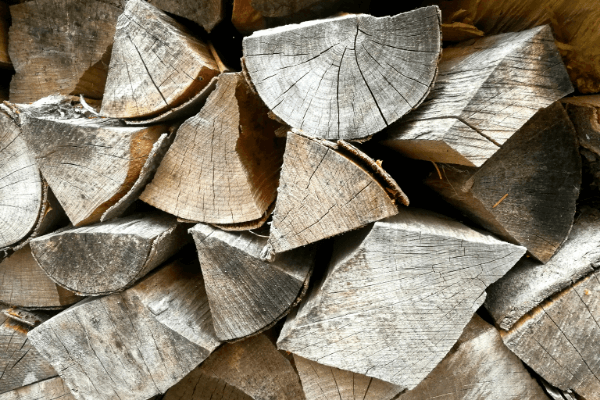 Is a saw that is only capable of making up to 265 cuts on a single charge right for you?

Will you be away from an electrical charging source and need more cuts than this?
These are both questions you will need to ask yourself while in the hunt for the right saw.
What's The Best Electric Chainsaw On The Market?
When determining what's best in any outdoor power tool, your specific needs will be a huge factor.
Which brand gives you everything that you need to perform the task at hand?
Ego saws, although seemingly higher in price than some and lower in price than others, seem to offer the best "bang for the buck."
There are a few questions to ask yourself as you go about shopping for an Ego chainsaw and other available options.
The list of questions should include, how much wood will I be cutting?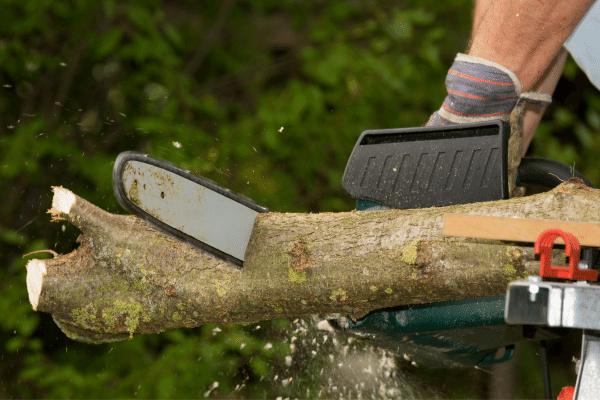 What size bar and chain will I need to get through that timber?

Do I need an extra battery?

And so on.
However, this is still one of the best battery-powered saws you can buy.
Stihl, Husqvarna, and many other gas-powered chainsaw companies do offer their version of the battery-powered chainsaw and they too have specific attributes worth noting.
However, apples for apples, oranges for oranges, Ego Saws seem to stand to the forefront of the pack in battery-operated chainsaws!