Stihl Fuel Injected Chainsaw
Stihl Fuel Injected Chainsaw
This post may contain affiliate links so I earn a commission. 

Is the MS 500i Stihl fuel injected chainsaw the right saw for you?
In this article, we will be taking a peek at a new piece of technology developed by Stihl.
We'll research many of the factors that push this chainsaw to the top of its class - especially in the forestry applications for which it is exclusively designed.
Read on to determine if this faster, newer cutting machine will outperform traditional Stihl chainsaws that contain a carburetor.
Which Stihl Chainsaws Are Fuel Injected?
Although many chainsaw manufacturers have begun to produce models with fuel injection, Stihl was the first company to offer this feature.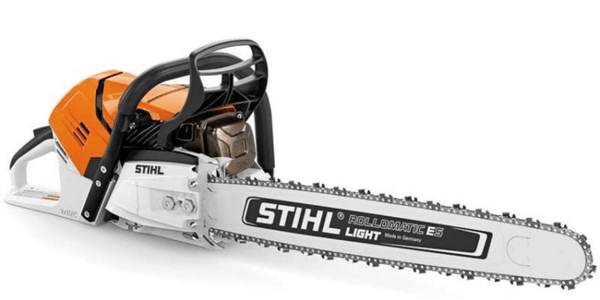 The MS 500i was initially introduced in 2018 and was available only in limited quantities.

However, the popularity of this model has led Stihl to increase production and make the MS 500i more widely available.
Fuel injection offers a number of advantages over traditional carbureted chainsaws, including improved fuel economy, reduced emissions, and easier starting in cold weather.
As a result, the MS 500i is an excellent choice for both professional loggers and casual homeowners alike.
Stihl MS 500i Chainsaw Overview
Designed and built exclusively for forestry personnel, Stihl's MS 500i is the first chainsaw to introduce electronically controlled fuel injection.
With an excellent power-to-weight ratio, the MS 500i powerhead weighs only 13.9 pounds coupled with an engine putting out 6.7 bhp.
This chainsaw, with its advanced technologies, has a longer run time between refueling.
The gas tank capacity is 26.5 ounces, with the oil reservoir holding 11 ounces.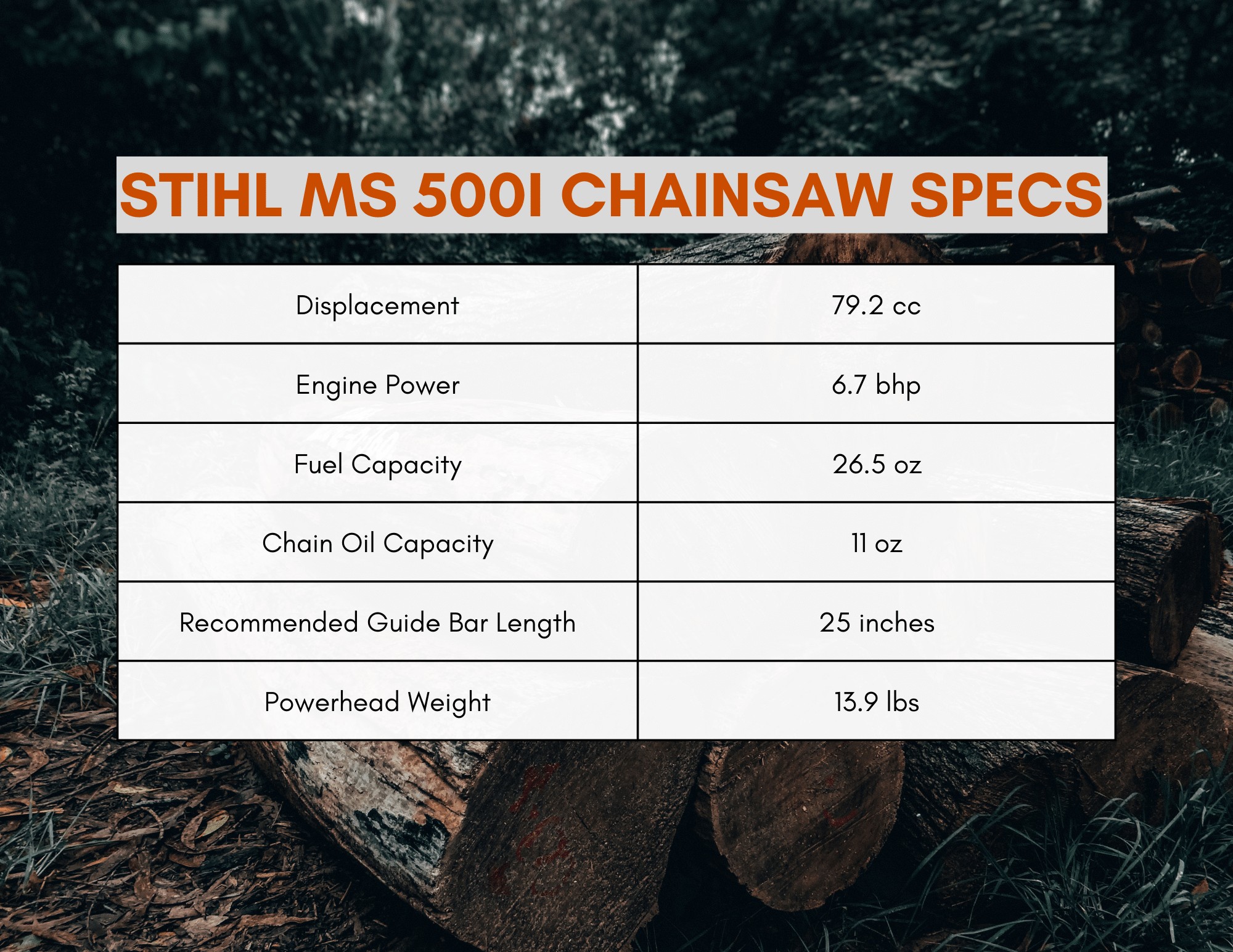 The manufacturer recommends that the MS 500i should have a 25-inch guide bar.

With that said, it is compatible with bars ranging from 16-36 inches in length.
Another feature exclusive to Stihl is the Elastostart starter handle.
It has a built-in shock absorber, which reduces the effort needed to pull on the starter cord.
This exclusive grip reduces the sudden peak forces, or compression, that might be felt during cranking.
Advanced anti-vibration features on the 500i greatly reduce operator fatigue while also offering a more comfortable operating experience.
An HD2 air filter on the 500i is a larger unit, allowing more air flow for longer run times between cleanings and a higher performance even in dusty conditions.
Stihl Fuel Injected Chainsaw - Features And Benefits
Many features and benefits were listed in the overview, but there are even more to mention.
One is a simplified starting procedure that reduces the chance of flooding the engine.
Sensor controlled fuel metering using built in pressure and internal temperature sensors will automatically adjust to the environmental conditions at that time as well as in a startup.
This feature allows the saw to run at maximum capacity under all weather conditions.
A unique bumper spike design allows a more positive cutting experience as the spikes set into the log and also becomes a safety factor in that the saw is securely in the cut.
Displacement on the 500i is at 79.2 cc, which is the lightest in its class.

This gives it one of the most desirable power to weight ratios.
A side access chain tensioner eases the chore of keeping the cutting chain at proper tension.
The Stihl fuel injected chainsaw even comes with an adjustable automatic oiler.
This helps keep chains and bars properly lubricated reducing wear.
Tooless oil and fuel caps with retainer clips are another beneficial feature on the MS 500i.
Finally, all new 500i Stihls come with a 1 year residential, or 3 month professional warranty.
Pros And Cons Of The Stihl MS 500i Fuel Injected Chainsaw
The Stihl MS 500i is a great chainsaw because it has a lot of features that make it better than other chainsaws for professional use.
It has an engine that is close to a 90cc saw but is still lighter than a 60cc chainsaw.
This saw also starts quickly in all weather conditions, but some people don't like how loud it is when it's cutting.

Price is always a big concern, and it's not easy to find a chainsaw that costs less than $1,400.
Many professionals would rather stick with the 461 and 462 Stihls because they are considered more dependable and less expensive.
What To Consider When Shopping For A Stihl Fuel Injected Chainsaw
The cost will likely be your major consideration when it comes time for the purchase of a fuel injected saw.
Do you want to spend possibly 2-3 times the amount on a fuel injected saw as opposed to the older carbureted models?
For many professionals, the answer is yes, but this is a question you'll need to ask yourself.
If you are a homeowner, is the Stihl MS 500i a good chainsaw for residential use?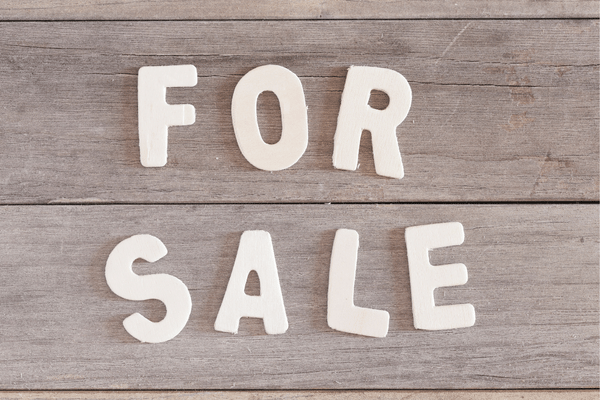 Does your need justify the added expense and power?

Does the fuel injected saw you are considering come with the safety features you feel are needed the most such as chain brakes and hand shields?
These are all questions that are important to ask as you shop around.
Price Of A Stihl Fuel Injected Chainsaw
Another question that is always on the mind of a prospective buyer - what is the cost of a Stihl MS 500i?
The main drawback with fuel-injected saws, again, seems to be price.
There seems to be some variation in the prices of the 500i.
Some saws are sold at just $1300 to $1500, while others are well over $2000.
The bar length and whether or not you choose a wrapped handle (allowing you to use the saw in multiple positions) will all cause the price to fluctuate.
Alternatives To Stihl Fuel Injected Chainsaws
Even though Stihl doesn't have another type of saw with a fuel injection system, they have other fuel efficient saws.
Some of their models are the 661, 462, and 461.
These chainsaws are heavily preferred by professionals.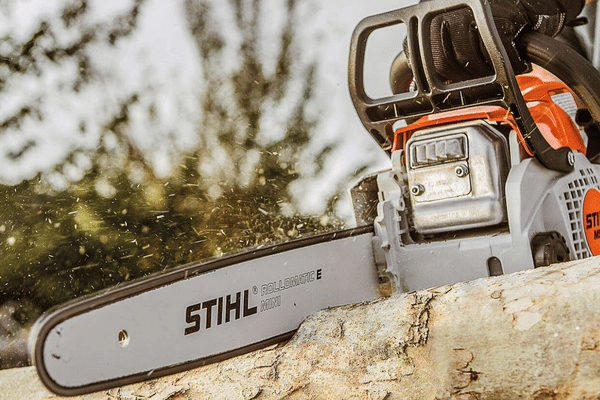 They are fast cutting and a little heavier, but offer a professional grade of service.

The MS 500i is also a great choice for professionals.
It is highly favored by many people.
Another great option is the Husqvarna model 472.
It is very durable and has exceptional power, but it is also lower in cost than the MS 500i.
Stihl Fuel Injected Chainsaw - Overall
There is clearly much to think about if you are considering buying a fuel injected chainsaw like the Stihl MS 500i.
Overall, this chainsaw is lightweight compared to its carbureted counterparts and offers comparable results in terms of performance.
It's not a chainsaw for everyone, particularly those interested in homeowner or residential use, but it can deliver professional service for those who work in the forestry industry.