Stihl 026 Chainsaw
This post may contain affiliate links so I earn a commission. 

When it comes to making quality handheld power equipment that can stand the test of time, Stihl ranks at the top of the list.
Take, for example, the Stihl 026 chainsaw.
Stihl introduced this model of chainsaw in 1993 and production ceased in the early 2000s.
Yet the Stihl 026 is still a sought-after piece of power equipment today, more than twenty-five years later.
Just what makes the Stihl 026 a worthy contender against newer models of chainsaws?

Let's find out.
Stihl 026 Chainsaw - Should You Buy One?
When the Stihl 026 first hit the market, it was billed as a mid-range professional chainsaw.
Don't let the term 'professional' fool you.
Although the Stihl 026 is durable enough for use in forestry, construction, and agriculture, it is appreciated by non-professionals who need a reliable chainsaw to keep them supplied with winter firewood.
The Stihl 026 is a 48cc chainsaw that is usually fitted with a 16-inch bar.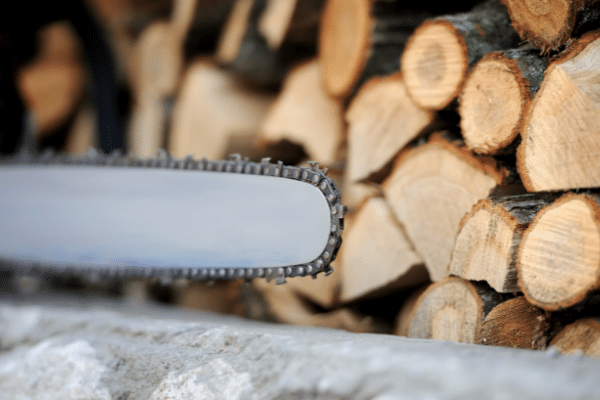 If you are searching for a tough, durable chainsaw that won't let you down, the Stihl 026 will be an asset to your arsenal of tools.

Since the Stihl 026 is no longer being produced, it is nearly impossible to find a new one for sale.
There are however, plenty of used Stihl 026 chainsaws out there so you should be able to get your hands on one.
If the chainsaw has been properly maintained, it should have plenty of years left in it.
As an added bonus, parts for the Stihl 026 chainsaws are plentiful.
If you find that you need to replace a part, you can probably find that part for sale online with just a quick Google search.
Choosing The Correct Chainsaw
Purchasing a chainsaw should not be an impulse buy.
For this investment, you need to do your homework ahead of time.
Consider your situation and your needs so you can match those to the appropriate chainsaw.
You want to make sure that you get a chainsaw that can keep up with your demands, but you don't want overkill either.
There is no need to get a big, powerful, professional-grade chainsaw if you only need it to trim back branches a few times a year.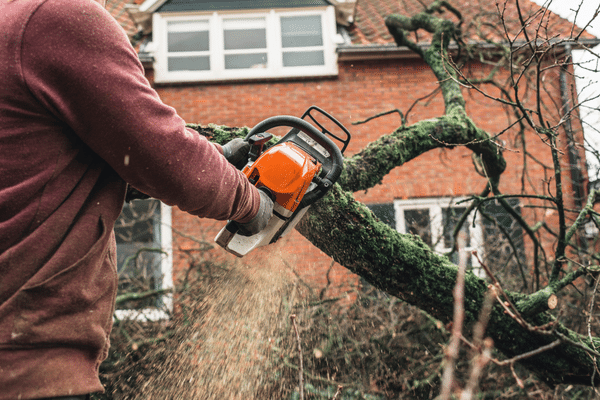 Unless, of course, you are trying to impress your friends and neighbors!

When you are shopping for a Stihl 026 chainsaw, also keep in mind that you will be buying a used piece of equipment.
If at all possible, try to speak to the previous owner to find out how and how often the chainsaw was used and maintained.
Your goal is to find a Stihl 026 that is still in great shape, has been properly serviced, is a good value, and will remain in good working condition for years to come.
Stihl 026 Chainsaw - Price, Parts and Specs
Take your time when shopping for a Stihl 026.
Consider these five areas before making your purchasing decision: usage, power, safety, cost, and maintenance.
Using The Stihl 026
Are you a casual chainsaw user?
Will you only need a chainsaw to clear downed limbs after storms or cut enough wood for your backyard bonfire pit?
Or do you need a chainsaw for regular farm work and to keep your family well stocked with firewood for the winter months?
The Stihl 026 will get the job done if you are looking for a chainsaw to drop mid-sized trees, clear brush, clean up storm damage, or cut firewood.
For the typical rural homeowner, the Stihl 026 provides the power, reliability, and safety features you need.
If you need a chainsaw for everyday use for your job in forestry or farming, the Stihl 026 might lack the power you need, however, it would be a great back-up chainsaw to have on hand.
Stihl 026 Chainsaw Specs
The Stihl 026 is a 48.7cc chainsaw.
It is more powerful than the 41cc Stihl 024 model, but not as powerful as the brand's 036 and 044 models which are 61cc and 70cc respectively.
It is made from die-cast magnesium and injected mold polymer, meaning it is lightweight yet strong.
You can expect 3.5 horsepower from your Stihl 026, but at only about ten pounds without fuel, it can be easily carried into the woods or along a fence line.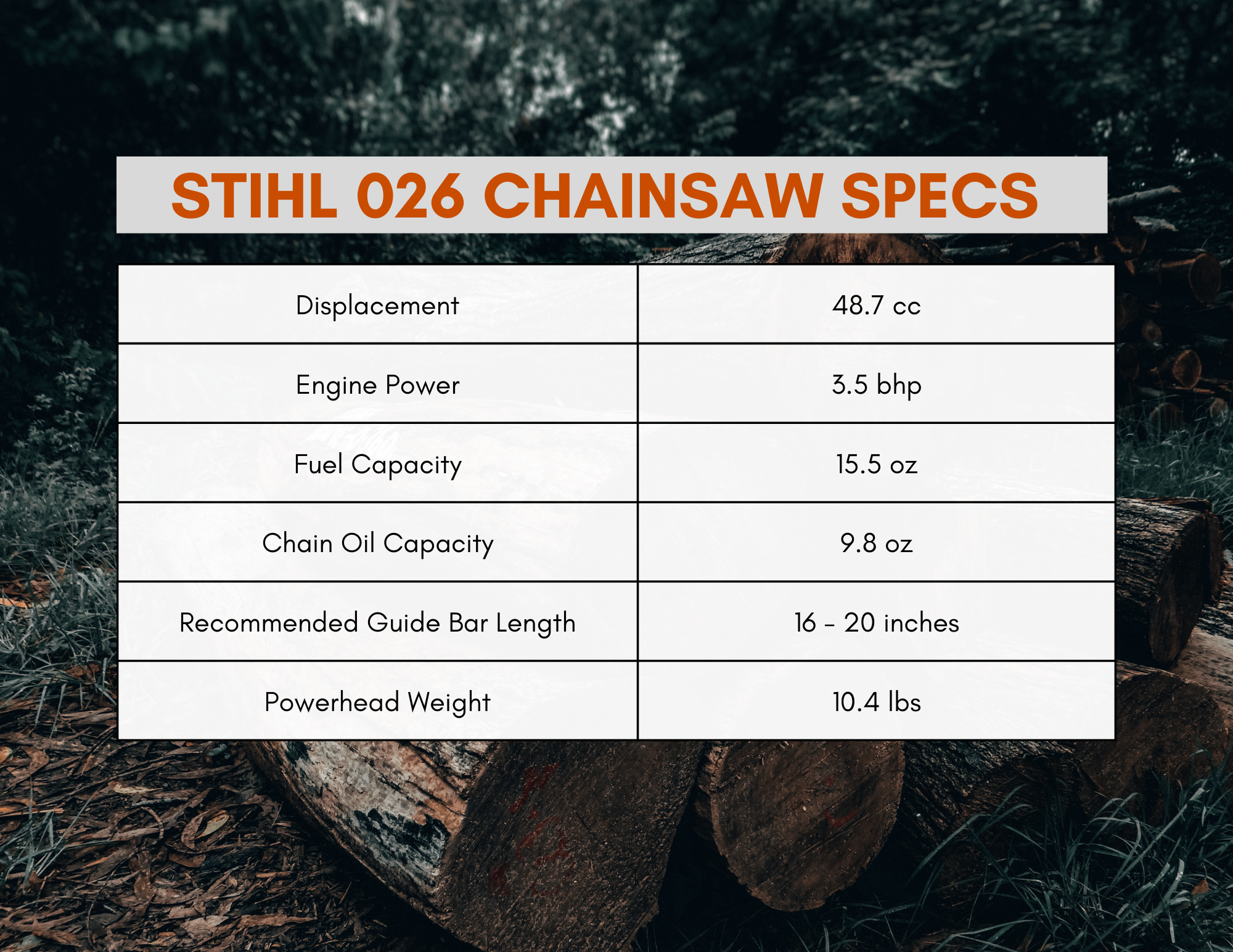 The teeth of the 20-inch sprocket nose bar chain are squared with very little spacing in between.

This increased the cutting ability of the Stihl 026, making it more efficient and faster.
Safety Features On The Stihl 026 Chainsaw
The Stihl 026 chainsaw is a good mix between function and safety.
It comes with several standard safety features to reduce the risk of injury.
One of them is the throttle lock.
When the throttle lock is engaged, the chain will not move, even if you accidentally hit the trigger.
In addition to the throttle lock, the Stihl 026 has a hand protector.
Sometimes when chainsaw chains break, the chain can fling back and strike the user's hand.
Even if you are wearing a glove – which you should always do – the speed and force of the chain can cause injury.
On the Stihl 026 chainsaw, there is a metal hand protector to deflect ricocheting chains and keep your hands safe.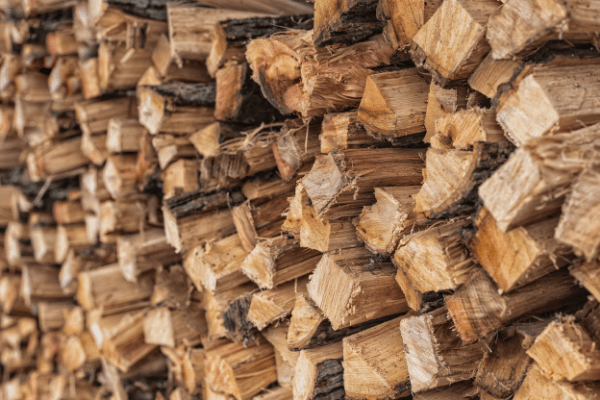 Cost Of A Stihl 026 Chainsaw
Because you will only be able to find used Stihl 026 chainsaws, you will notice that there is a big price range.
How much you pay for a Stihl 026 will depend on the condition of the chainsaw and your geographic location.
You can find these chainsaws for sale online with prices ranging, on average, from $250 to $400.
Of course, it is possible to find Stihl 026 chainsaws for less than $250.
Likewise, you will find sellers who value the Stihl 026 so much that they are asking a higher price for these chainsaws.
Parts for the Stihl 026 are also readily available online.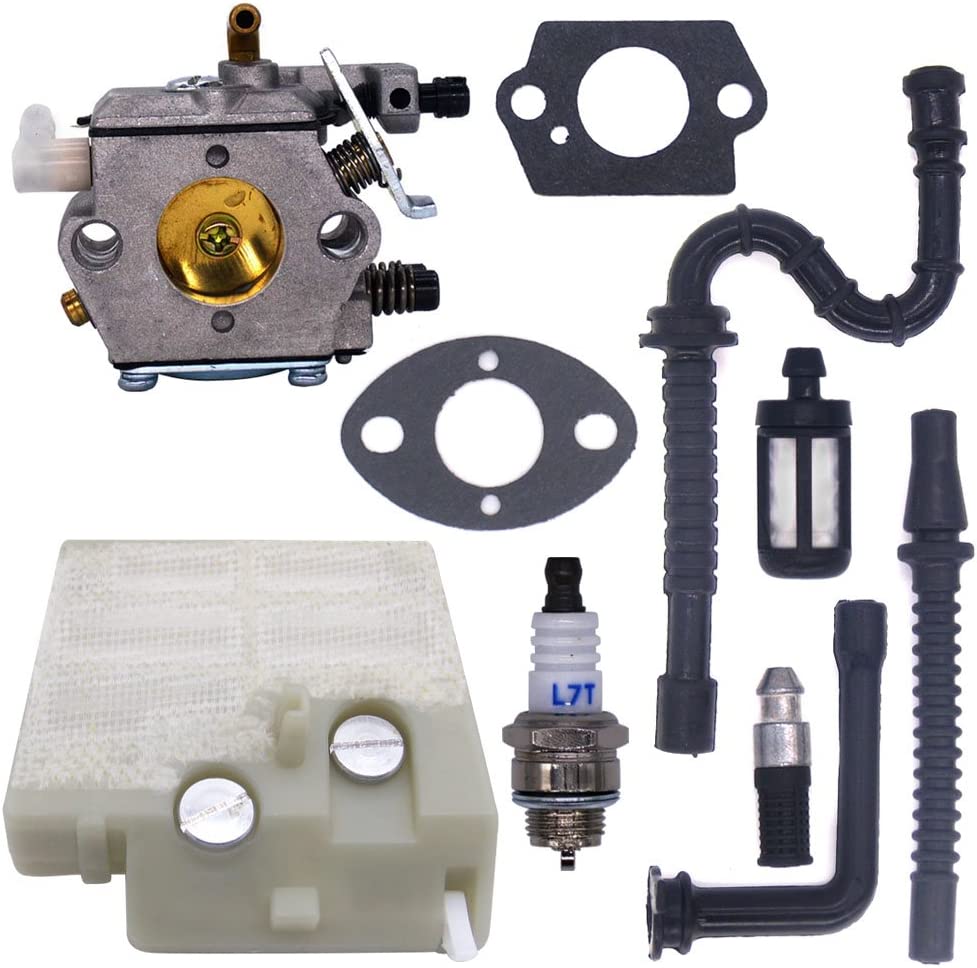 If your chainsaw needs some work, you should be able to find the part you need without a lot of headaches.

When it comes to purchasing a used chainsaw, it is a case of "let the buyer beware."
Do you research, know what you are looking for, and don't be afraid to walk away from a seller who is inflating the value of their Stihl 026 chainsaw.
Recommended Maintenance
To keep your Stihl 026 chainsaw humming along for years to come, you need to take proper care of it.
The longevity of the machine is a direct result of the care and maintenance it receives.
Stihl products have a reputation for being easily maintained.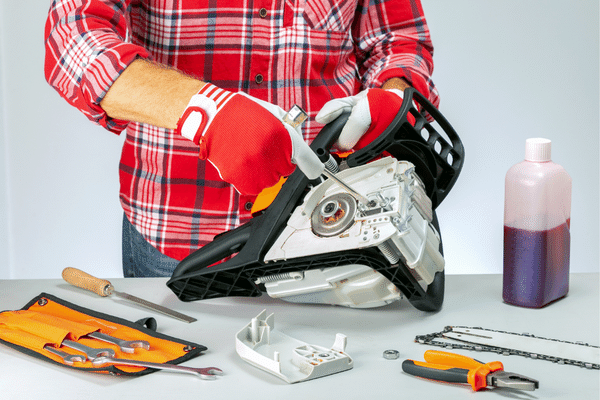 Most of the routine upkeep of the chainsaw can be done at home by the average homeowner, even if they don't have a mechanical background.
You will need to inspect the chain brake and chain tension and make any necessary repairs.
The same goes for the chainsaw's lubrication system.
Proper maintenance also includes routinely changing the fuel filter and air filter, as well as the spark plug.
There are tons of YouTube videos that can take you through the process of maintaining your Stihl 026.
You can also find owner's manuals online along with step-by-step guides.
If you are still too intimidated to try your hand at doing your own chainsaw maintenance, don't worry.
You should be able to find several small engine repair shops in your area with knowledgeable mechanics who can help you keep your Stihl 026 in tip-top shape.
Generally, the cost of servicing chainsaws is not too expensive, but your local small-engine repair shop might get backlogged during certain times of the year, so you might not get your chainsaw back quickly.