Husqvarna 41 Chainsaw
This post may contain affiliate links so I earn a commission. 

The Husqvarna 41 chainsaw, which was manufactured from 1991 to 1997 at the power company's manufacturing facility in Sweden, may not be one Husqvarna's current offerings, but it remains a sought-after machine.
This model boasts a lightweight design, 2.5 horsepower engine, and a quality-built body.
It also carries with it Husqvarna's name and reputation for being an industry leader and producing high quality chainsaws.
All this adds up to a chainsaw that remains popular because it is reliable and well made.
What CC Is A Husqvarna 41?
Because it is both lightweight and powerful, the Husqvarna 41 chainsaw is a good machine for homeowners, small-scale farmers, and people who supplement their primary heat source with firewood.
It is a chainsaw that can be used to clean up fallen trees and branches, trim trees and bushes, and for cutting firewood.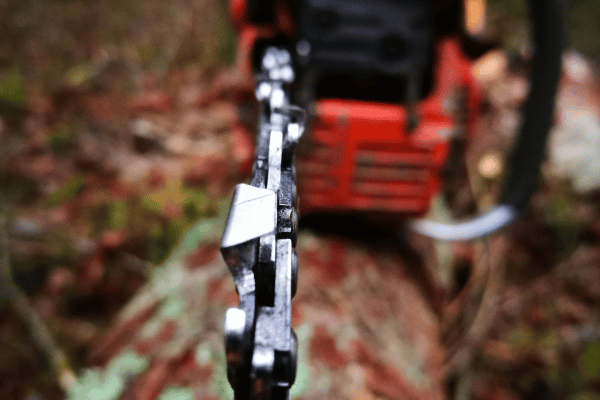 One trademark of Husqvarna is that the company pays attention to the ergonomics of their chainsaws, making them comfortable to use for extended periods.

When it comes to Husqvarna chainsaws, it is easy to misunderstand the company's numbering system.
The number in the name of the chainsaw, for example the Husqvarna 41, does not indicate the size of the chain bar, but rather the cubic capacity of its engine.
That means the Husqvarna 41 chainsaw has an engine with a cubic capacity of a little more than 40.
The bar length of the Husqvarna chainsaw, in reality, can vary.
The shortest guide bar for the Husqvarna 41 is 33 centimeters, or 13 inches.
The longest one is 45 centimeters, or 18 inches.
Purchasing a pre-owned chainsaw can be a cost-effective way to add a reliable tool to your outdoor power equipment, however you need to make sure you are getting the right chainsaw for your needs and find a used chainsaw in great working condition.
Husqvarna chainsaws are durable and solidly made, therefore you can generally find used Husqvarna 41 chainsaws that have been properly maintained and have plenty of life left in them.
Cutting Firewood With A Husqvarna 41 Chainsaw
The first decision you need to make when you are in the market for a used chainsaw is how you intend to use it.
The Husqvarna 41 chainsaw may not be the ideal choice for a forester or someone who needs a chainsaw for professional use, but for homeowners with a few acres of land or someone who needs a saw on an occasional basis, it offers plenty of power.
Once you have determined your needs, you can find a chainsaw with the power, ease of use, ease of maintenance, safety features, and cost to fit those needs.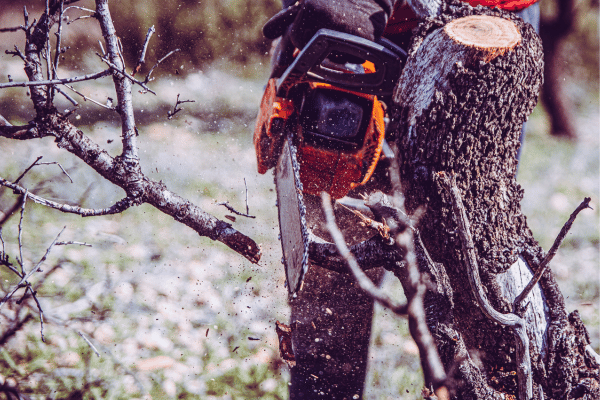 Power

The Husqvarna 41 chainsaw is a powerful machine for as lightweight as it is.
It has a one-cylinder engine with 2.4 cubic inches of displacement.
The cylinder bore is 40 mm, and it has a 32 mm piston stroke.
When idle, the engine runs at 3,000 RPMs, but it has a max RPM of 13,000.
Husqvarna chainsaws are known for their powerful, well-built engines, which is why these machines are often the first choice for professionals.
Husqvarna engines are also made with innovative technology to enhance the cutting power while also reducing fuel consumption.
Ease of Use
One of the reasons why the Husqvarna 41 chainsaw is still a favorite is because of its ease of use.
It has a powerhead weight of just over ten pounds and starts quickly with an automatic rewind starter.
It is not a tiresome and unwieldy chainsaw to operate.
With a 13.5 fluid ounce fuel tank, you can get a lot done before you have to refuel.
When you do, you will need a fuel oil ratio of 50:1 with regular octane fuel and two-stroke chainsaw mix oil.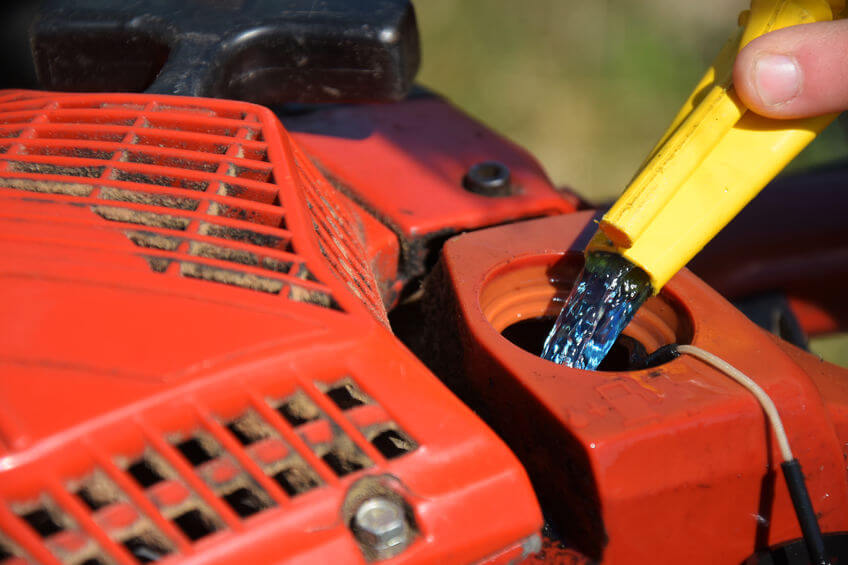 Ease of Maintenance

The fact that there are still plenty of Husqvarna 41 chainsaws still going strong is a testament to the ease of maintaining and servicing these saws.
The design of the Husqvarna 41 was made with ease of maintenance in mind.
The average chainsaw user with just a rudimentary background in mechanics can access the spark plugs, air and fuel filters, and flywheel to replace these parts.
The bar and chain are easily removed for maintenance as well.
And since Husqvarna is a well-established chainsaw brand, it is not difficult to find replacement parts, either online or at a nearby service center.
If there is a maintenance task that requires more skill and expertise, it should be no trouble to find an authorized Husqvarna service center in your area with knowledgeable and experienced mechanics who can keep your Husqvarna 41 in tip-top condition.
Safety Features
The Husqvarna company is committed to safety and has equipped their line of chainsaws with various features to prevent accidents and injuries.
As an older, discontinued model, the Husqvarna 41 chainsaw does not have the current, up-to-date safety features that you might find on a newer model.
Nonetheless, the Husqvarna 41 comes equipped with an anti-vibration handlebar system and an inertia-activated chain brake, as well as low kickback bars and chains.
When purchasing a pre-owned chainsaw, you should always check to make sure the safety features are still operational before you make your buying decision.
When operating this or any chainsaw, follow the safety guidelines and precautions that are outlined in the owner's manual.
Cost
The Husqvarna 41 chainsaws that you find for sale are at least 25 years old, although a properly maintained machine will still have years of life left in it.
Even so, the cost of used Husqvarna chainsaws often reflects their age and condition.
It is possible to find a good, solid Husqvarna 41 chainsaw in top working condition for under $200.....less in some places.
The Husqvarna name adds value to the machine because the company has a proven track record for producing outdoor power equipment that is built to last.
Husqvarna 41 Chainsaw - Overall
If you are looking for a lightweight, yet powerful second-hand chainsaw to add to your arsenal, the Husqvarna 41 might be just the machine you're looking for.
This model of chainsaw, which was manufactured between 1991 and 1997 was quite popular, therefore it is not too difficult to find a well-maintained, pre-owned Husqvarna 41 on the market that will be an asset to you as a homeowner or hobby farmer for many years to come.