Husqvarna 375xp Chainsaw
This post may contain affiliate links so I earn a commission. 

If you're in the market for a powerful and high-quality saw, you may have come across the Husqvarna 375xp chainsaw.
However, there's been some confusion in recent years about whether or not this model actually exists.
Is it a myth?
A product of a mislabeled saw? 
In this article, we'll get to the bottom of the Husqvarna 375xp chainsaw mystery once and for all - and tell you whether it's a saw worth buying.
Does The Husqvarna 375xp Chainsaw Actually Exist?

If you're a fan of Husqvarna chainsaws, you may have heard of the legendary 375xp.
Some say it's the unicorn of chainsaws - a rare and powerful beast that few people have ever seen in the wild. 
To start off, let's address the elephant in the room: there is no evidence that the Husqvarna 375xp was ever officially sold in the United States by Husqvarna.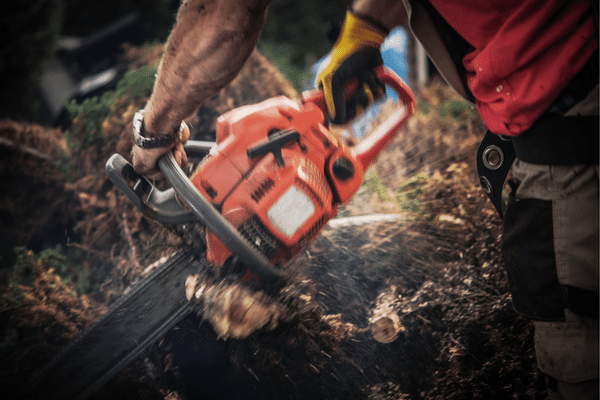 However, there is evidence of a similar model, the 372xp, being sold around the same time period.

It turns out that there was an "xpw" version of the 372xp that had a 51.4mm top end from the 375 cut-off saw added to it. 
These were sold with a wrap handlebar and presumably marketed as a more powerful alternative to the 372xp. 
So, it seems that the 375xp label was never actually placed on these saws when they were sold.
This leads to the question of whether or not the label was placed on the saws at a later time by an owner or reseller. 
It's possible that the 375xp label was put on these saws by a reseller as a way to attract buyers seeking the more powerful 375 model.
However, any saw with a 375xp label on it officially did not come from the Husqvarna factory in that form. 
Furthermore, it's unclear whether the 75cc top end that came with the 375 cut-off saw was also installed on these xpw versions of the 372xp.
If they were, then the saws would have been even more powerful than the standard 372xp.
However, there is no conclusive evidence that the 75cc top end was part of the xpw version. 
What Does XP Mean In Husqvarna Chainsaws?

Husqvarna's XP series, which stands for "eXtra Professional," is a lineup of chainsaws designed for both professional and avid users.
The first XP chainsaw was introduced back in 1986, and since then, the series has undergone numerous design changes and functionality improvements.
The XP series is characterized by its powerful engine, sturdy build, and advanced features that make it one of the best chainsaws on the market.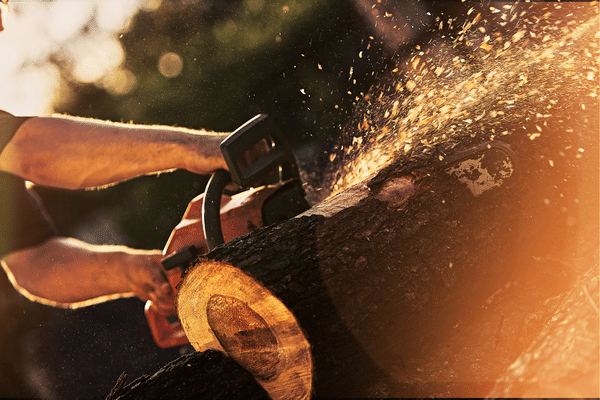 One of the main features of the XP series is the X-Torq engine.

This engine reduces fuel consumption by up to 20% while still delivering a high-power output. 
The XP series also comes with Air Injection technology, which means that the engine is fitted with a centrifugal air cleaning system.
This ensures that the engine remains clean and durable throughout its lifespan.
The XP series also comes equipped with a variety of safety features, such as LowVibe technology, which reduces vibration levels, and the Smart Start system that makes starting the chainsaw easier and more convenient.
These safety features ensure that users have a comfortable and safe experience when using the chainsaw for long hours.
Moreover, XP chainsaws are designed with durability in mind.
They come with heavy-duty engine components, reinforced crankcases, and various other robust features that make them reliable and long-lasting.
This is why many professional loggers and tree surgeons trust the XP series for their daily work.
Husqvarna 375xp Chainsaw - Features And Benefits
If you're lucky enough to find one, the Husqvarna 375xp does have some features and benefits worth noting.
The first thing you will notice about the Husqvarna 375xp is its rugged design.
The chainsaw features a durable body made of high-quality materials that can withstand heavy use.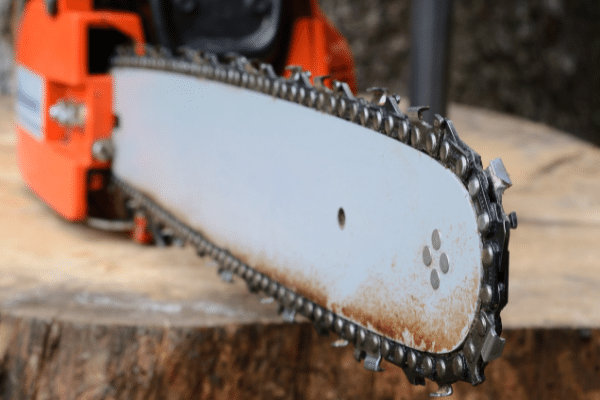 It is also compact and lightweight, making it easy to maneuver in tight spaces. 

The Husqvarna 375xp is designed for heavy-duty cutting.
It features a 20-inch bar and chain that can easily cut through thick branches and logs.
The chainsaw also has a high-speed chain that makes cutting faster and more efficient.
The saw is equipped with an adjustable oil pump that delivers the right amount of lubrication to keep the chain running smoothly.
It features an anti-vibration system that reduces fatigue and increases comfort during extended use.
The chainsaw has a chain brake that stops the chain in case of kickback.
It also has a throttle lockout that prevents accidental activation of the throttle.
The Husqvarna 375xp is easy to maintain and use (even though it might be tough to find parts).
It features a side-mounted chain tensioner that allows you to make adjustments quickly and easily.
The chainsaw also has a removable air filter that makes cleaning and replacement simple. 
Husqvarna 375xp vs Husqvarna 372xp
So, what's the truth?
Does the Husqvarna 375xp chainsaw actually exist?
While it's impossible to say with 100% certainty, the evidence suggests that it does, but that it may be a rare and elusive model.
The fact that few people have ever reported owning or using one suggests that it was not a widely produced saw.
Despite this, there are still some people who claim to have seen or even used a 375xp.

On chainsaw forums and social media groups, you can find anecdotal evidence of the saw's existence.
Some people have even posted pictures and videos of themselves using the saw. 
To get a better idea of what this saw might look like, let's look at the specifications.
The 375xp has a 75cc engine and a 20" bar.
However, as some experts have pointed out, the engine casting numbers for the 75cc and 71cc versions of the saw are almost identical.
The only way to tell them apart is by a code that is cast into the engine.
This has led some people to speculate that the 75cc version may not actually exist and that Husqvarna may have only produced the 71cc version.
Second, the porting on the 75cc engine is said to be inferior to that of the 71cc engine.
This means that in order to achieve maximum performance, the saw would need to be ported.
However, porting a 75cc engine is reportedly more difficult and time-consuming than porting a 71cc engine.
This could explain why few people have ever reported seeing or owning a 375xp.
Husqvarna 375xp Chainsaw - Overall
This saw was never officially sold in the US, and any saws that bear the 375xp label may have that label added by a third-party reseller.
This means that even if you're lucky enough to come across one of these saws, you may not be able to find parts or service for it as easily as you would with a more common Husqvarna model.
With that in mind, feel free to give it a try.
It could end up being the perfect saw for your needs.