Garden Dump Cart Review
This post may contain affiliate links so I earn a commission. 

A good quality garden dump cart will make completing your outdoor chores and projects a lot faster and a lot easier.
Let's face it, most of us own a riding lawnmower but not everyone has money in their budget for a compact tractor or a quad to haul heavy materials around your household.  
Sure, you can always use a wheel barrow but that's time consuming and it also takes a lot of effort to push a fully loaded wheel barrow on flat land.....and much more when you're going up a small hill.
This is where using a pull behind trailer in conjunction with your garden tractor can turn your average lawn mower into a hauling machine!
However, as you shop for a new garden cart you'll quickly find there's a lot of different makes, models and options to choose from.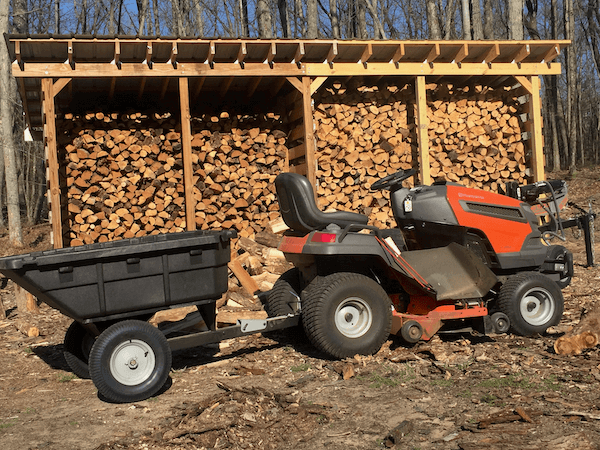 Ranging from 4 wheel, metal construction models that don't dump, to 2 wheel plastic molded models with a dumping option, you definitely have a lot of things to consider before you spend around $150 - $450 on a good quality pull behind cart.

In order to make things a lot easier we've done our research and through trial and error narrowed the field down to 2 of our top pull behind dump carts for garden tractors.
Things To Consider When Purchasing A Garden Cart
There are a few basic things to consider when shopping for a new pull behind cart.
Steel construction vs. Plastic construction
Dumping option vs. Non-dumping 
Two wheel vs. Four wheel design
Maximum hauling capacity
By narrowing down your options in these 4 categories you'll be able to determine the best cart for your intended use.
In 2007 I purchased a four wheel, steel construction garden cart from Tractor Supply Company, which is a local farm and garden store in our area. 
I purchased the cart for around $100 and intended to use it to pull firewood up from my wood shed to my outdoor wood furnace.
I liked the concept of the cart because the handle converted between a manual handle that you could pull yourself, or it converted into a hitch that could be hooked up to your garden tractor.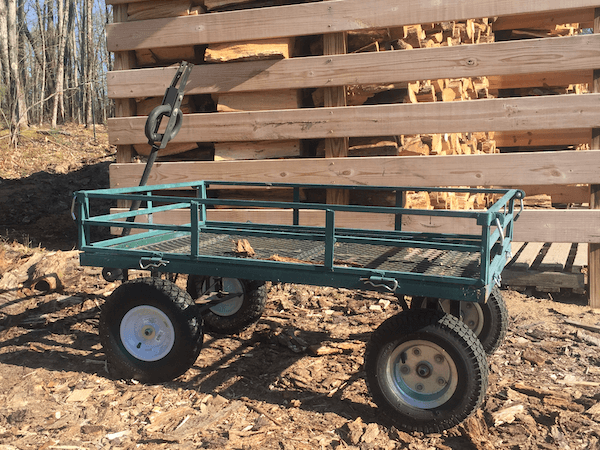 After a few uses I quickly found out the cart wasn't what I expected. 
For starters, where the wheels attached to the axle was very sloppy causing the tires to toe in or toe out. 
This caused a lot of unnecessary wear to the wheel bearings and rims. 
It also made the cart hard to pull.  

I tried to fix the sloppiness using washers as shims but it didn't make a difference. 
After just a few uses, the wheel bearing broke away from the rim of the tire. 
My first assumption was that the cart was overloaded so I purchased another tire and replaced the broken one.
Over the next 5 years I used the cart and always made sure never to overload the cart. 
Most of the time I pulled the cart by hand with a few pieces of firewood. 
After 4 broken rims I decided I needed a better solution.
Ohio Steel Poly Swivel Garden Dump Cart
In 2020 I needed a way to haul cut firewood from the woods behind my house to my wood shed. 
I wanted a way to haul firewood on my property using my garden tractor and not be dependent on a pickup truck or compact tractor.
With my bad experience using the four wheel pull behind cart I knew I needed something much more heavy duty. 
I also knew I wanted a two wheel model with a dump cart that was made out polymer instead of steel which would eventually rust.
I would only be hauling the wood with my Husqvarna YT 48XLS 25 horsepower garden tractor so I didn't need a really heavy duty cart because I needed something my garden tractor could pull without burning out the hydrostatic transmission.
I ended up purchasing the Ohio Steel 15 cu. ft. poly swivel garden dump cart from Tractor Supply Company.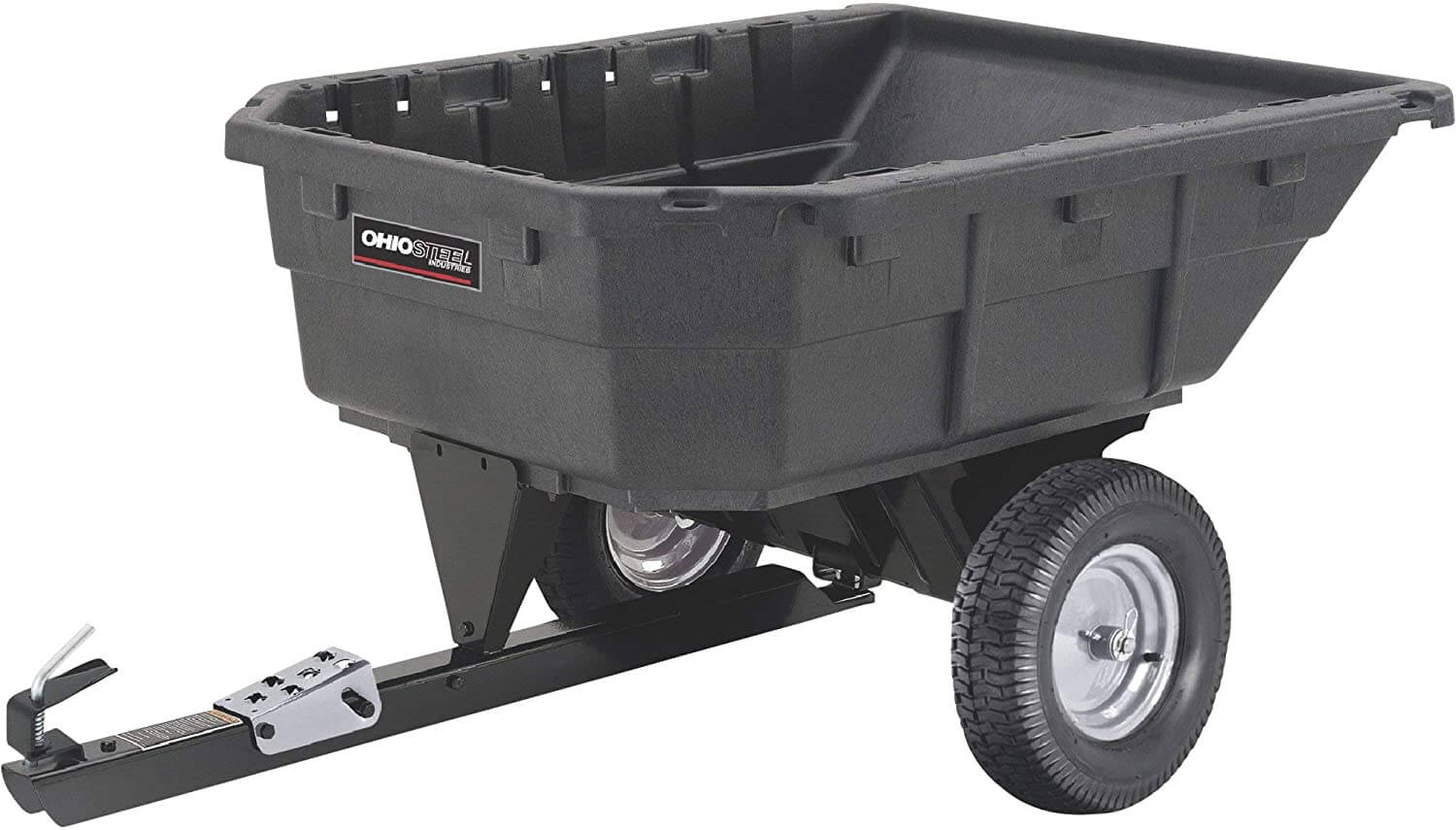 Ohio Steel Swiveling Poly Dump Cart - 1,000-Lb. Capacity
After reading multiple 5 star reviews and a price tag of around $220, I knew this was the perfect cart for hauling firewood, top soil, rocks, gravel and anything else I could think of around my house.
The Ohio Steel garden dump cart had everything I was looking for:

Swiveling dump cart design that allows you to easily dump in any direction
Hands free foot petal dump release that's simple to use
Heavy duty plastic bed that's 15 cubic feet and can handle up to 1000 pounds
Spring loaded hitch with integrated handle that makes hooking the trailer up to your garden tractor a breeze.
When I purchased the garden dump cart I felt like a kid on Christmas day! 
I was so excited to see how well it worked for hauling firewood. So, naturally I immediately went into the woods and started hauling.
I was amazed how well the trailer worked. 
Now, several months later I have nearly an entire winters supply of firewood hauled up with only using the Ohio Steel trailer and my Husqvarna garden tractor.
The garden dump cart can haul a lot of wood. 
In fact, I'm sure I would overload the hauling capacity of my tractor before I broke the trailer. 
It's safe to say the trailer as exceeded my expectations.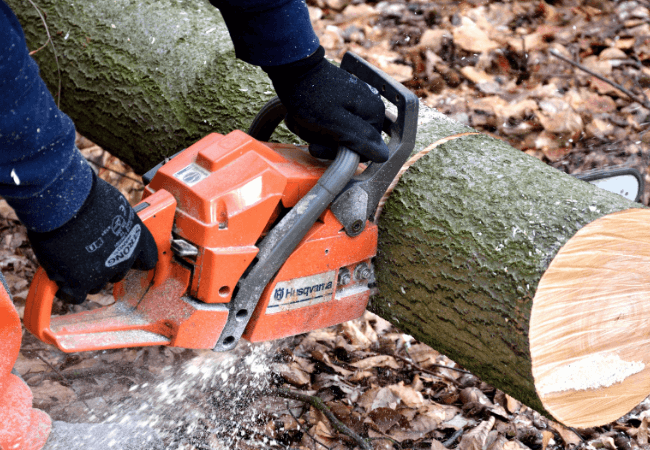 The only downfall with the dump trailer is the fact that the entire load of firewood doesn't dump out when using the dump feature.
This is a common complaint with just about every poly dump cart on the market today. 
It's really not that big of a deal though and definitely not enough to give this cart a negative review.
Polar Sport HD 1200 ATV Trailer
The Polar Sport HD 1200 ATV trailer is an amazing tool which could easily be considered a top rated garden dump cart.  
There's only a couple of reasons I went with the Ohio Steel cart as opposed to the Polar cart. 
First.....the price. 
At around $400 the Polar Sport HD 1200 was nearly twice the cost of the Ohio Steel.  
With all the positive reviews and having first hand experience using my friends, this trailer is definitely worth the $400 price tag. 
However, it's rated for ATV's and since I currently don't own an ATV I felt it was just too much trailer for my garden tractor.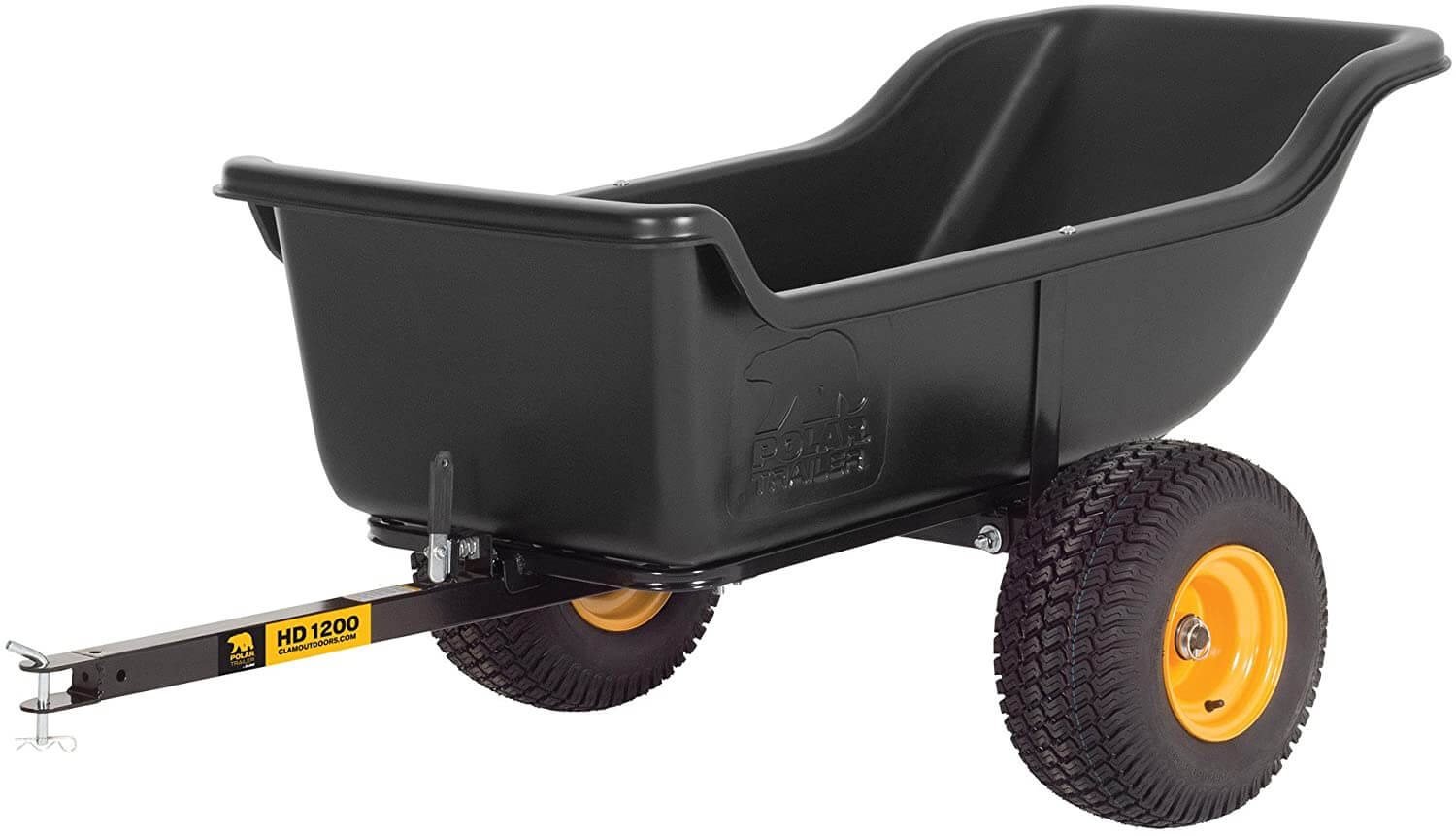 Polar Trailer HD 1200 Heavy Duty Utility Cart
Now......with that being said if you're looking for a garden cart that you're going to haul with an ATV, the Polar Sport HD 1200 is a great purchase!

Here's what I like about the trailer:
Large tires with a 12 inch ground clearance allows for easy hauling into the woods
Heavy duty polyethylene that won't dent or corrode
15 cu. ft. 1200 pound capacity
Dump feature makes unloading easy
The only drawback with the Polar Sport HD 1200 is similar to the Ohio Steel garden dump cart. 
The dump feature does not allow the entire load to dump, causing you to have to rake out any remaining dirt and rocks or hand remove any remaining firewood.
As stated earlier, this is a common drawback for nearly every dump cart that has a plastic cart and it shouldn't stop you from owning this trailer if you're looking for one of the best tow behind carts made for ATV's and garden tractors.
Garden Dump Cart Review - Overall
If you're looking to purchase a nice pull behind garden cart for your garden tractor or ATV I highly recommend the Ohio Steel swiveling poly dump cart with 1000 pound capacity or the Polar Sport HD 1200 ATV trailer.
Both are very high quality dump carts and although they cost a little more than the $100 steel framed carts, these poly carts will basically last you a lifetime of household use.