We hope you love the products and ideas we recommend!  As a reminder, we may receive a small share of the sale. Click here for more information.

CSIA Certified Chimney Sweep
When it comes to your home's chimney, and you and your home's safety, you should only trust a CSIA certified chimney sweep for its maintenance.
After all, cleaning your chimney at least once a year is one of the most important things you can do prevent an unwanted chimney fire, especially if you use firewood as your primary heat source.
If you have the right tools and knowledge you can always clean your chimney yourself.
However, if you're looking to hire a professional, you'll want to make sure you find someone that's properly trained to ensure the job is completed properly and more importantly....safely.

Many chimney sweep companies may state they are "certified," but it's imperative to entrust the maintenance of your chimney's structure to a chimney sweep who has been certified by the Chimney Institute of America (CSIA) and who can provide those credentials.
Reasons For Hiring A Chimney Sweep
There are multiple and very important reasons homeowners should schedule an appointment with a CSIA certified chimney sweep including:
Getting your chimney inspected to make sure everything is in safe working order, there are no cracks in the structure or indications of deterioration, and the flue is in tip-top shape to prevent potentially deadly house fires.

Making sure the chimney is in good working order so you aren't exposed to carbon monoxide poisoning.

Removing creosote buildup that can cause house fires.

Inspecting the chimney to make sure it works efficiently.

Inspecting the firebox and checking it's working properly and doesn't require replacing.

Professional cleaning of your chimney system and any sooty mess, while keeping your carpet and furniture clean.
CSIA Certified Chimney Sweep Training
Chimney sweeps that have gone through the educational and testing process to become CSIA certified have gained indispensable knowledge.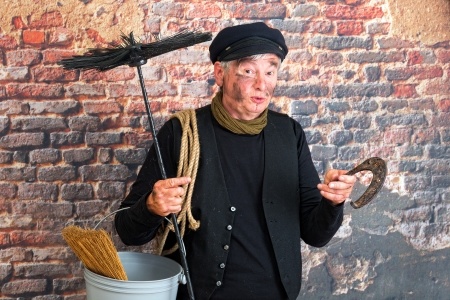 The knowledge and experienced gained by becoming CSIA certified cannot be compared to someone who hasn't. You will not get the same level of quality service from an uncertified chimney sweep.
Fields of proficiencies demonstrated through the educational and testing process of CSIA certified chimney sweeps include:

Up to date on the current and superior techniques of the trade along with the skill to perform them with the highest quality.

Thorough knowledge of all aspects of chimney operation and their construction.

All the relevant clearances, standards and codes.

A thorough understanding of the aspects of wood-burning, as well as how creosote and soot are formed inside chimneys and their potential to create house and chimney fires.

Requirements of the Environmental Protection Agency (EPA).

How to properly care and install the numerous types of appliances that burn solid fuel.
CSIA Certified - What Does It Mean?
If you had a medical emergency requiring surgery, you wouldn't allow someone to operate whose only experience was being addicted to medical TV shows, and you should have the same attitude when it comes to chimney sweeps maintaining and cleaning your chimney. 
Just because someone says they've cleaned a chimney before doesn't mean they are skilled to do a proper job that leaves you and your home safe.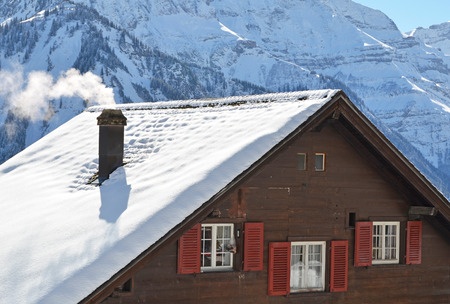 Chimney sweeps who are CSIA certified have gone through an extensive educational and training program to receive certification. To retain their certificate, each chimney sweep is required to take continuing education programs so they are up-to-date on changes in the industry.
CSIA certified chimney sweeps have certain professional obligations and requirements, which include the following:
Carrying out the job in a professional manner and treating customers fairly, honestly and without any deceptive practices.

Continued learning, sharpening skills and techniques, as recommended by the CSIA in regards to chimney safety, its operation, and venting of the fireplace and chimney.

Familiarity and compliance with local building codes concerning all aspects of the chimney, chimney products and venting.

Abiding by the manufacturers' installation instructions for any product the chimney sweep is installing.

Informing the consumer of the necessary information they need to be aware of in regards to operating their chimney safely and venting.
Tips For Selecting A Chimney Sweep
Making sure you select a professionally CSIA certified chimney sweep guarantees your chimney is operating safely, which means you and your home are safe from a house fire.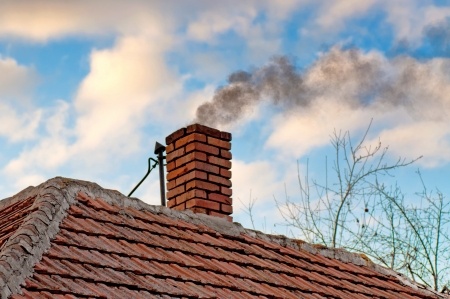 The Chimney Institute of America offers some suggestions on additional things you should look for when hiring a chimney sweeping service, as well as offers a search option on their website where you can locate professional CSIA certified chimney sweep operators in your area. 

The business has recent reviews from customers that are positive.
The business doesn't have any unresolved complaints listed with the Better Business Bureau or other consumer protection agencies.
There is proof the company has liability insurance that protects your home in the event of an accident.
Guarantees that whomever the chimney sweep is working in your home is CSIA certified.
Remember, just because a company tells you they have experience with chimney sweeping but doesn't hold CSIA certification doesn't mean they will do a professional job that leaves you and your home safe.
If they haven't taken the time to educate themselves on the proper functioning of the entire chimney's operation, it's probably safe to say you aren't going to receive the same level of service when compared to a certified professional.
Return From CSIA Certified Chimney Sweep To Chimney Design