We hope you love the products and ideas we recommend!  As a reminder, we may receive a small share of the sale. Click here for more information.

Trees For Firewood
Before you go and randomly cut down a tree, consider what trees for firewood will make your woodlot healthier if you decide to harvest them.
A properly managed woodlot can provide years of firewood for your home. A tree that has naturally blown down or broken off in a storm can be the easiest way to find trees for firewood. 
By having the tree already laying on the ground it prevents you from felling the tree which can potentially be dangerous.
These trees can also be viewed as a form of natural selection. These older or potentially unhealthy trees have been removed by nature allowing room for new growth.
Inspect the blow down before cutting. Make sure the tree is not hung up on other nearby trees causing tension to build up in the limbs.
Cutting a limb that has tension on it could be dangerous. When cut, the tree could spring back causing injury to anyone nearby.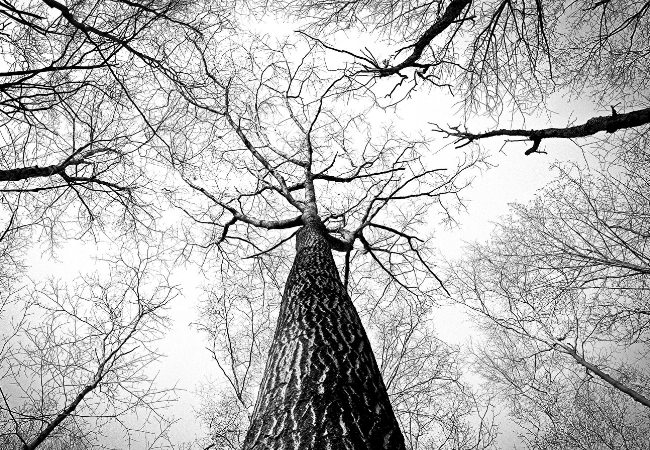 Cleaning up blown down trees and limbs will also clean up the forest floor allowing new growth to start. Realistically, you will not cut every piece of wood that falls to the ground so animals and insects can still enjoy the shelter and food provided by the falling branches.
The tops of trees left from recent logging can also supply a large quantity of firewood. With permission, a property owner who has no use for the tops may allow you to cut them up for firewood.
Standing Trees
If you own acreage with a reasonable supply of trees you may have already thought about having the woods logged by a local logging company. A nice valuable hardwood will be large and straight with few limbs and knots in the tree.

Depending on the species, a tree of this quality can be more valuable as lumber than firewood. For example, cutting down a veneer grade black walnut tree for firewood would be a poor choice because black walnut lumber can be very valuable.

Look for trees that have a crooked trunk, several limbs or even a tree that looks unhealthy and starting to die.
By removing these low value trees it will allow other trees in the area to thrive, possibly increasing the value of your trees. Hiring a local forester to give suggestions can be very beneficial if you are interested in logging your property in the future.
Overall - Trees For Firewood
If you look around you will find that trees suitable for firewood are common and it's not necessary to cut down that beautiful tree in your front yard to heat your home this winter.
Return from Trees for Firewood to Cutting Firewood