Smores Recipes
This post may contain affiliate links so I earn a commission. 

Try these smores recipes to add a new twist to a classic treat!  
It's a great way to experience something new to eat on your next camping trip. 
The smore is a traditional campfire treat that consists of a roasted marshmallow and a layer of chocolate placed between two graham crackers. 
No one knows exactly when the first smore was created, but it's believed the Girl Scouts originally came up with the idea and labeled the tasty treat as "Some More" in 1925.  
Now, several years later, we have shortened the name and simply say smore or s'more.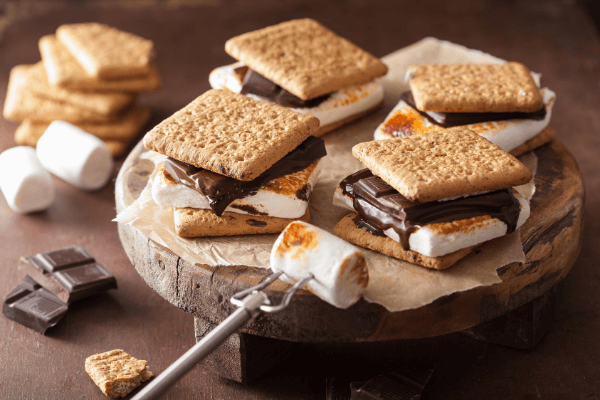 Although it's possible to roast a smore in a fireplace or over a stovetop, a majority of smores are cooked over a campfire.

As with most campfire meals, it's best to cook a smore over a hot bed of coals instead of a roaring fire.
Roasting Your Smore
Roasting a traditional smore is pretty easy.  
Start by slowly roasting a marshmallow over the campfire coals.  
It is important to slowly roast the marshmallow over the coals and not simply light the marshmallow on fire over the flames.  
By slowing roasting, it allows the center of the marshmallow to become soft and gooey.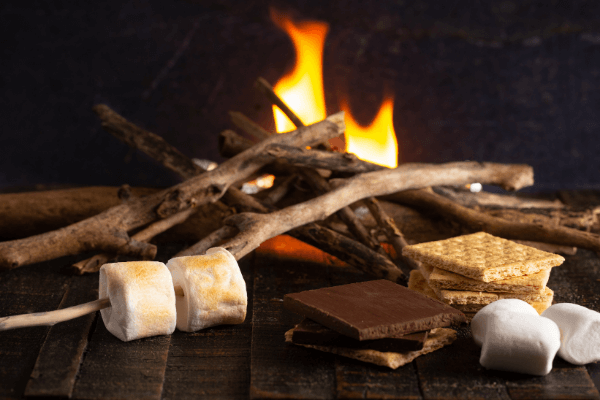 Once the marshmallow is thoroughly roasted, sandwich the roasted marshmallow and a piece of chocolate between two pieces of graham cracker.  
The hot marshmallow will melt the chocolate creating a delicious treat.
That's it, the smore is now ready to eat!  
Smores are great for camping trips because they're easy to make and the prepackaged ingredients are easy to bring with you.
Smores Recipes
Several other variations of the traditional smore can be created by using the same roasting process, but substituting different ingredients.  
Try these different variations of the traditional campfire smore and see which one you like best.
Peanut Butter Smores Recipe
This recipe takes the classic chocolate bar and replaces it with a Reese's peanut butter cup for an amazing flavor.
If you love peanut butter cups, you're sure to love this smore. 
In fact, you might love them so much you'll never eat a traditional chocolate smore again!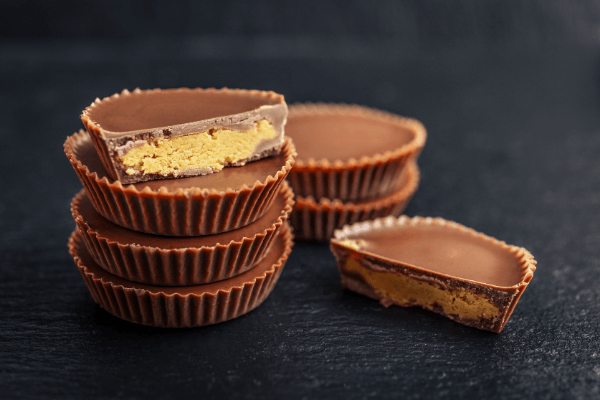 Ingredients:
Hot Fudge Smores
To make hot fudge smores, you'll need some hot fudge ice cream topping, marshmallows and graham crackers.
Since the hot fudge topping is easy to spread, I like to "butter" the graham crackers with a decent amount of hot fudge, then place a perfectly roasted marshmallow between the two pieces of graham crackers.
Although you'll need to bring along a knife or spoon to the campsite to help spread the fudge, the results are amazing!
Ingredients:
Chocolate Banana Smores Recipe
Bananas and chocolate go great together, which is why they make a traditional smore even better.
To make a chocolate banana smore, just make a traditional smore and add a slice or two of banana on top of the chocolate before it melts.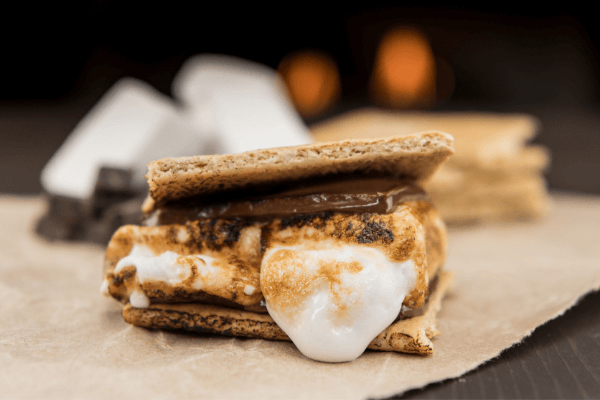 Ingredients:
Graham Crackers

Sliced Banana

Chocolate Squares

Marshmallows
Caramel Smores Recipe
If you don't like hot fudge, you can easily replace it with caramel for an unique, yet irresistible flavor.
Just like we did in the hot fudge recipe, just "butter" the graham cracker with the caramel and some chocolate syrup, roast a marshmallow and you're done!
If you use the squeezable ice cream caramel and chocolate syrup, you won't have to worry about bringing a utensil along to spread the toppings, making the smore even easier to make.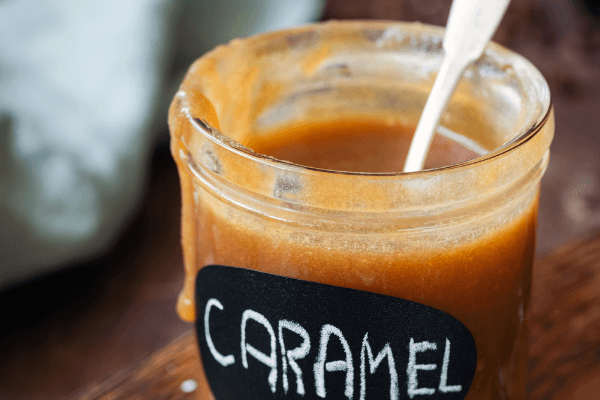 Ingredients:

Enjoy Your Treat
Nothing says summertime like eating hot smores cooked over a campfire.  
They're a tasty snack, and they're easy to make without much preparation.
So go ahead and choose your favorite recipe and give it a try........or try them all!