Free Firewood
This post may contain affiliate links so I earn a commission. 

Anyone who heats with wood knows that finding a load of free firewood can save you a lot of time and money.
Let's face it…..not everyone uses firewood for heat.
There are many places to find free firewood, and in most cases, you might be doing a great service to other people.
They might be needing someone to clean up their property for other purposes.
In fact, many people who don't burn wood actually think of firewood as a nuisance.  
Here's an example, let's say a strong storm rolls through and knocks down a tree in your lawn.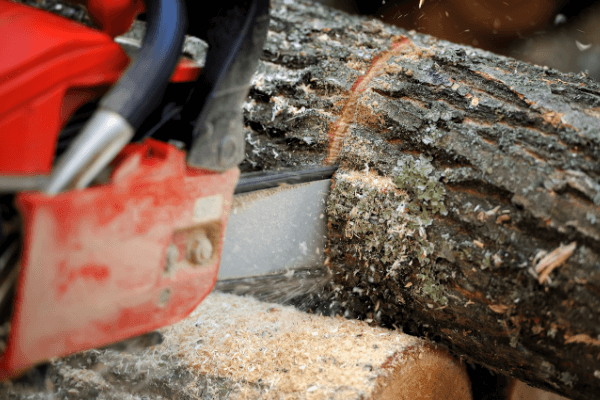 Even though it's a little work to cut it up, once you're done you have a decent amount of useable firewood.
Now lets say your neighbor also has a tree fall in their yard.  
Since they don't burn firewood and you can't just throw firewood in the trash can, chances are they will be happy to have someone come and pick it up for free.
This is a scenario that happens all the time.  
Free firewood is out there and it's easy to find if you know where to look.
Here are 5 great places to find firewood that's free.
Top 5 Places To Find Free Wood
#1 - Craigslist - This is perhaps the easiest and cheapest way to find firewood.  
A simple search will usually give you several options to choose from. Or, post a "wanted add" yourself and let the people contact you.  
I don't recommend responding to adds where the person wants you to cut down a tree in their yard and you get to keep the firewood in return.
There's just too much risk and liability.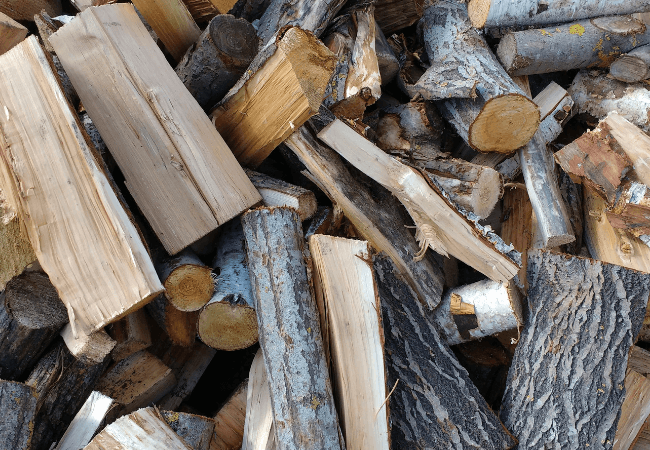 #2 - Local Government - Since the invasion of the emerald ash borer dead ash trees are showing up everywhere.
These trees (which once lined many city streets) are now being cut down by local employees because they are dead or dying.
Last summer a local city cut down about 12 or 15 big ash trees along the side of the road.
Once the city officials cut up the trees they left the firewood in a pile at the edge of the roadway for people to pick up for free.
Remember to ASK someone before you just assume the wood is free.
#3 - Tree Removal Companies - A lot of tree removal companies are always looking for a place to get rid of a few trees.  
If the company is doing a job nearby you might find they will either drop the wood off at your house or allow you to come pick it up.  
This option requires you to be proactive and actually call the company to see if they have anything available.

#4 - Pallets - Shipping pallets make great firewood, especially for campfires.  
Although they contain nails the pallets are often thrown away or given away for free.  
In fact, we have a local pallet manufacturing company nearby who allows people to load up pallet scraps for free.  
#5 - Ask! - Maybe this should have been the #1 way to find free firewood since almost every option requires you to ask someone for the wood.
Chances are no one is going to come to you and say "Do you want some firewood for free?"  
If you're serious about finding some free stuff you can't be shy.  
Tips For Getting Free Firewood
There are some things you should consider before you begin searching for free firewood.
In addition to knowing the right type of wood, you will need the right tools and a place to store your firewood.
What Type of Wood Should You Look For?
If this is the first time you are planning to heat your home using firewood, you should understand the types of wood that burn best.
Hardwoods like ash, oak, maple, and fruit trees burn the hottest and longest.
Softwoods like poplar, cedar, spruce, balsam, pine, and fir burn perfectly fine, however, they can cause creosote to accumulate in your chimney, especially if it's not properly seasoned.
What Type of Wood Should You Avoid?
Finding free firewood is actually pretty easy.
However, there are some types you should not use to warm your home.
Burning some wood types produces dangerous fumes.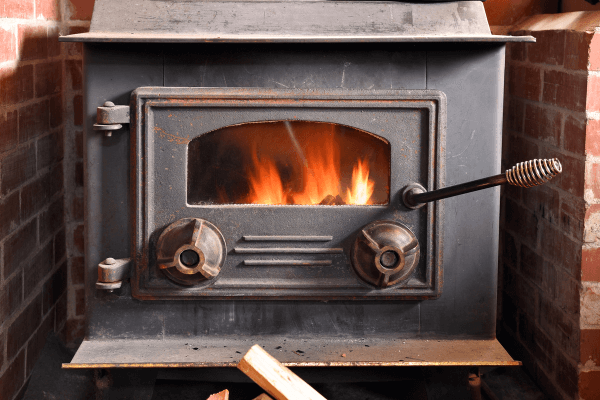 Others burn very hot or produce a lot of creosote that can harm your wood stove or fireplace.

Therefore, for your safety, do not burn:
High-density fireboard or other compressed wood products.

Coaxed materials like MDF, particleboard, and plywood.

Pressure-treated wood.

Varnished or painted wood, trim, or other byproducts of wood.
Hauling Your Firewood
If you have a trailer or pickup truck, you are lucky.
If not, you will want to drop your car seats to create room.
In any case, use a cover to protect your car before you load your wood since firewood can create a pretty big mess.
If you are hauling it in an open pickup truck, cover it with a canvas to prevent debris from flying off.
What Tools Do You Need to Cut Your Firewood?
Once you have taken your free firewood home, you will need to make sure it's ready to burn.
The process involves cutting it into small sizes and letting it season before burning it.
Most of the time, the wood you find for free is too large to fit in the fireplace straightaway.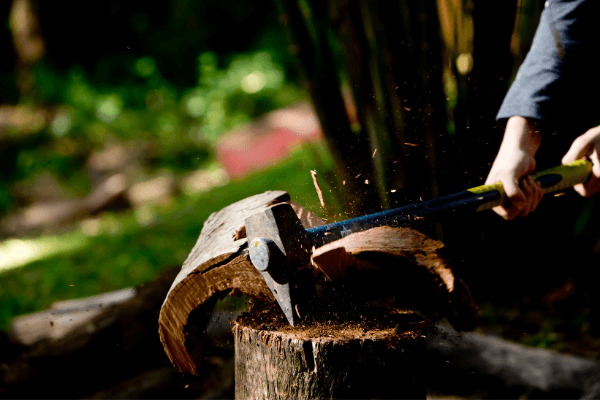 You will need to chop the long pieces into smaller lengths.
You can use a chainsaw or an axe to cut the firewood into smaller pieces.
Also, you will need to split thick pieces of wood into smaller pieces.
Firewood should not exceed six inches in diameter.
You can use an ax if you are willing to do the work. Otherwise, you can invest in a hydraulic wood splitter if you plan to use firewood to heat your home for years.
How to Store Your Firewood
For your firewood to season correctly, you will need to store in a location which allows sunlight to reach the wood.
Elevating the wood off the ground with 2x4's or pallets is also important to reduce the amount of ground moister the wood soaks up and it helps to reduce insects and mice.
Covering your firewood using a premade shed, tarp or even scraps of plywood is also recommended to keep rain and snow from accumulating on top of the wood.
Overall - Free Firewood
A quick load of free wood to burn can turn up anywhere.  
If you're always on the lookout and you're not afraid to ask, it can be a fun and easy way to increase your firewood supply.
Hopefully, this list can help you stock firewood for next winter and perhaps give you some adventure.
As in most situations, being proactive is the best way to find the wood.
It is in abundance out there!