Fireplace Tool Set
This post may contain affiliate links so I earn a commission. 

A fireplace tool set is a valuable pice of equipment for anyone who burns firewood in an open fireplace, wood stove or fireplace insert.
Often consisting of several different tools, a good set will allow you to safely adjust burning logs, add additional logs to the fire, clean out old ashes and sweep up unwanted debris.
If you're shopping for a tool set for your fireplace you'll want to consider two important factors.

First, since the set will be displayed in your home on the hearth where everyone can see, it should look nice and be decorative.

Second, and more importantly, the set should be functional.
After all, what's the point of having a nice looking set that's cheap or doesn't perform well?
Recently, after installing a new high efficiency zero clearance fireplace inside a new home, I needed a tool set to not only match the new fireplace, but I needed to find a good quality set at an affordable price.  
After shopping at several local stores, I ended up purchasing the Northwoods Gladiator 5 piece fireplace tool set.  
After several months of use, the set not only looks great sitting next to the new fireplace, it also works really well and I'm very happy with my purchase.
Northwoods Gladiator Fireplace Tool Set Review
When shopping for a tool set you'll quickly find there's A LOT of different options with prices ranging from $10-$20 to nearly $100.
Typically when shopping for a set your first concern will be its appearance.  
After all it's going to be sitting out in the open for everyone to see.  
You'll want the finish and decorative style to flow with other items inside your home so that the set accents your fireplace and doesn't take away from its appearance.
However, don't buy a set strictly based on its appearance.  
A good quality set should not only look great, it should be user friendly, stable and last for many years.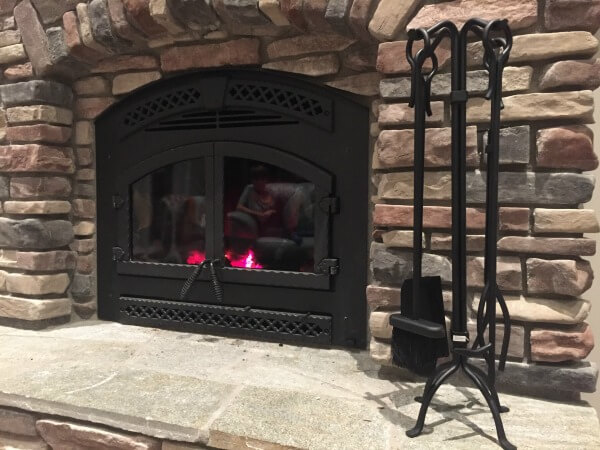 I've owned several different sets in the past that looked good, but unfortunately they just felt cheap.  
The handles would tend to unscrew from the devices, they would clang together because they were spaced too close when hanging on the stand, and the stand seemed as though it would fall over from the slightest bump.
So after a lot of shopping I ended up choosing the Northwoods Gladiator 5 piece set and I couldn't be happier with my decision.  

Consisting of a shovel, tongs, Tampico brush, poker and stand, the unit has the dimensions of 10" long by 10" wide by 29.5" tall.  
Although I only paid about $35 for the entire set at Menards, the tools are heavy duty and the stand is extremely stable.  
In fact, the stand does not rock back and forth at all and the tools are properly spaced which eliminates that annoying, loud clanging sound often associated with other sets.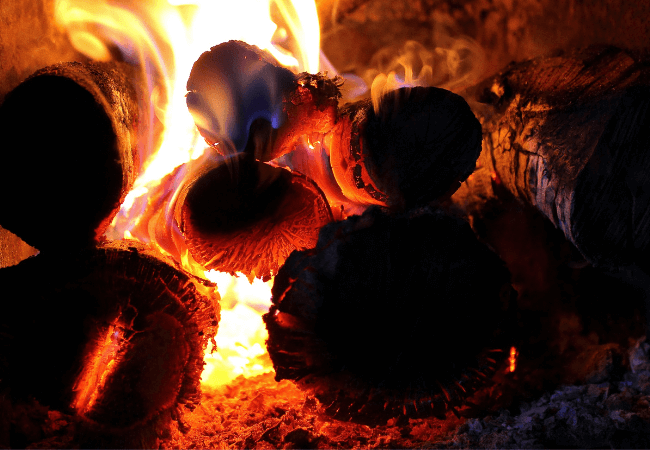 Since the tools have nice long handles it prevents your hands from becoming too hot when tending the fire, and the handles are securely fastened together eliminating that cumbersome twist associated with other sets as the handles unscrew from the shovel or poker over time.

The only issue I've had with the set so far is the brush tends to loose bristles.  
After sweeping up bark, dirt and other debris from the hearth I'll notice several brush bristles laying around.  
So far this hasn't hindered the brushes performance but over time it could become an issue.
Fireplace Tool Set - Overall
If you're shopping for a low cost, solid, well made tool set for your fireplace, I highly recommend the Gladiator 5 piece set made by Northwoods Hearth Products.
Found at your local Menards store and priced at around $35 the set is very sturdy and works great for maintaining your fireplace or wood stove.