Taylor Wood Stove
This post may contain affiliate links so I earn a commission. 

Owning a Taylor wood stove is different from a typical wood stove found within many homes. 
In fact, it's actually an outdoor boiler where everything is contained outside and away from your house.
Also called an outdoor wood furnace or a Taylor waterstove these large units are capable of heating your home, domestic hot water, swimming pool, hot tub or even a nearby pole barn.
Since the fire is outside, it eliminates the possibility of a dangerous house fire and also keeps the mess associated with firewood outside.....not on your family room floor.
Although they burn more wood than a standard EPA certified indoor wood stove, they have several advantages. 
First, you really don't need to split the firewood you burn inside the Taylor stove. 
Aside from needing a couple pieces of kindling and small wood to get the fire going after a clean out, the stove will pretty much burn whatever you can lift inside of it.
Second, you only have to fill an outdoor waterstove with wood about 1-2 times a day. 
Here in Michigan where the outside temperatures may not get above zero, you'll need to fill the stove in the morning and at night.
If you live in a southern state where the temperatures may only get down to 30-40 degress, once a day is usually sufficient. 
This is much different from feeding an indoor wood stove every 4-5 hours.
I've used outdoor wood furnaces for years to effectively heat my home, hot water and outbuildings.
There's a lot of different companies that make them, but Taylor is one of the best known manufacturers.
Any outdoor unit can be expensive which can make the decision somewhat difficult.
However, the ability to keep the fire outside and have a whole home heating system that even utilizes your current thermostats is definitely something to consider. 
I never regretted installing mine and wish I would have done it years ago.
Taylor Wood Stove - Models
The two common models that appeal to homeowners are the T450HS and the T750HS.  
Taylor also makes a multi-fuel unit that can burn firewood, propane gas or fuel oil from the same furnace.
Also, they make the T500CB coal burning unit and larger industrial or commercial units like the T1000S which would be great for large homes.
T450 Model
Approximately 1609 pounds
Firebox measures 36" x 24" x 24"
Door measures 25 1/2" x 25 1/2"
Holds 312 gallons of water
Generates approximately 115,000 BTUs per hour
T750 Model
Approximately 2195 pounds
Firebox measures 36" x 28" x 32"
Door measures 30" x 33 1/2"
Hold 565 gallons of water
Generates approximately 165,000 BTUs per hour
The concept of the waterstove is pretty simple.  The firebox is surrounded by the water jacket which holds the water. 
The fire heats the water which is then pumped inside your home through a buried insulated line.
Taylor Wood Stove Firebox And Water Jacket
The hot water passes through a heat exchanger which is installed in your existing boiler or furnace. 
The hot water supplies all the necessary heat and your existing furnace doesn't need to burn any type of fuel to generate the heat.
Tayler wood stoves have a double-pass flue which maximizes the heat transfer into the water. 
The stainless steel flue pipe enters a secondary combustion chamber where any un-burned gasses are ignited, creating a clean and efficient stove.
The stove also features a stainless steel water tank bottom and stack for years of durability and use.
Taylor Wood Stove - Common Complaints
I'd say a majority of people who own a Taylor wood stove are satisfied customers and some have been using the same stove for over 20 years.

However, no matter how many great things you hear about a company, there's bound to be a few unsatisfied customers who have had issues with a product. 
Let's face it, it's frustrating to spend thousands of dollars on a product and installation only to have it fail after a few years.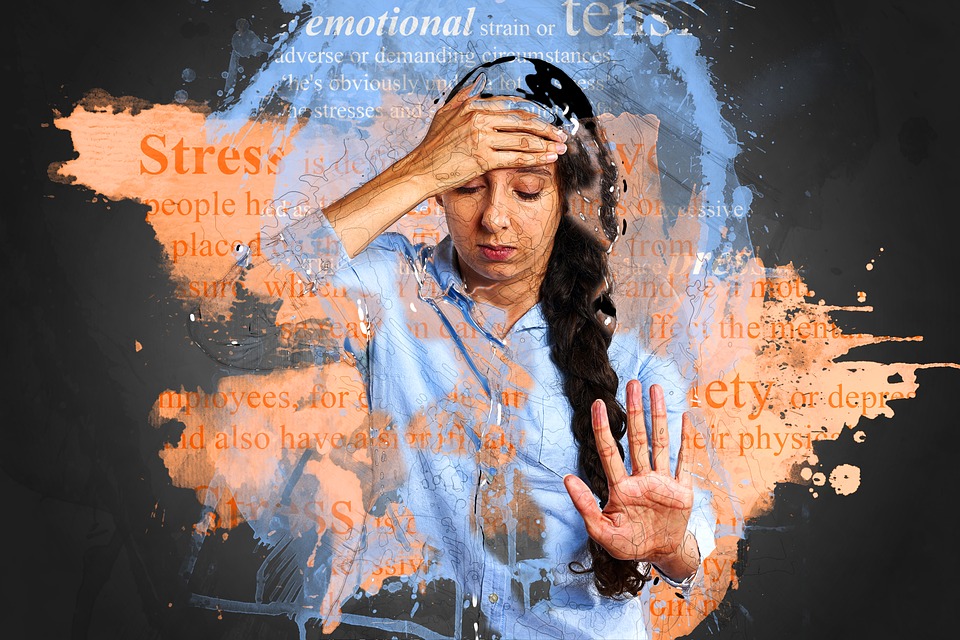 Taylor does offer a warranty on their stoves but one common complaint is their poor customer service when you attempt to use the warranty.  

Some units have also experienced rust on the roof near the chimney. 
This is common with a lot of the outdoor wood stoves that have the chimney protruding from the roof as opposed to out of the back of the unit.
Leaks are an outdoor wood stoves worst enemy. 
With a water jacket that surrounds the firebox, a leak can be expensive and detrimental to the stove. 
Some owners of Taylor stoves complain of having leaks after only 2-3 years of use which is vastly different from others who have used the stoves for over 20 years without any issues.
The most important rule when owning an outdoor wood stove is proper maintenance. 
The better you take care of the unit, the longer it will last. 
To learn more, lets look at some common and necessary maintenance tasks that will keep your Taylor wood stove running for years.
Taylor Wood Stove - Maintenance
Whether you have a Central Boiler, Wood Master or Taylor wood stove, proper maintenance is crucial to its survival.  
Since you'er mixing water and steel, it's only a matter of time before things start to rust or leak if you don't treat the water and replace wearable parts like an anode rod.
Water Treatment
Taylor makes their own water treatment solution that can be added directly to the water inside the stove.  
One quart treats about 200 gallons, so for the Taylor 450 you would need a little over 1.5 quarts.
Since it's hard to find the Taylor brand water treatment unless you contact a local dealer, it's typically easier to just order another brand of water treatment online.  
Boiler Water Treatment Chemicals - 3 Gallon Case
Boiler Treat works great.  It's simple to use and it protects a variety of different systems from rust, corrosion and buildup.
You should treat the water once a year.  I like to treat mine in the spring when I do the yearly maintenance.
Anode Rod
The anode rod is designed to attract the buildup and break down before the water jacket.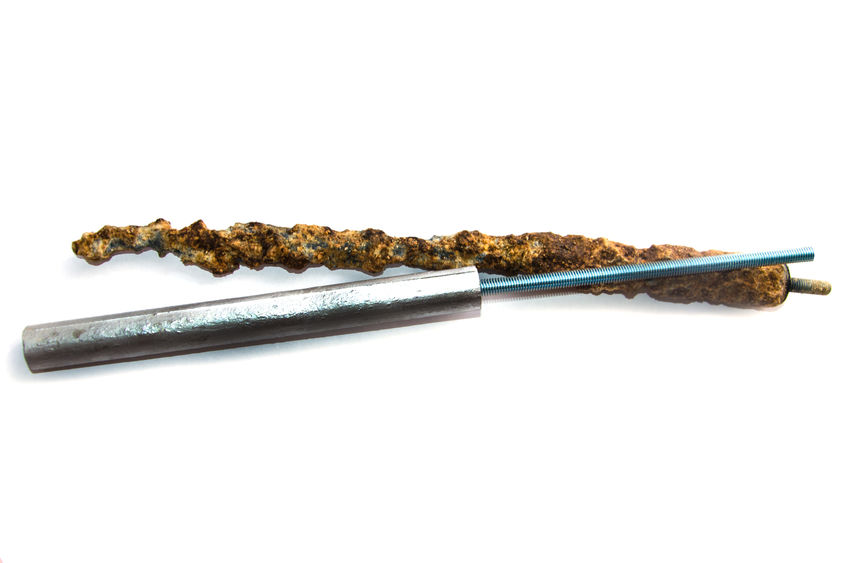 It's just like the anode rod in your hot water heater.  It's a wearable part that needs to be replaced once a year.
The replacement is easy, you just unscrew the old anode rode and replace it with a new one.
Don't be surprised if the anode rod has been completely eaten away and there is nothing left.
That's why it's important to change it every year.
Blower Fan Replacement
It's pretty common for the blower fan on the front of the stove to fail after several years of use.
The blower works in conjunction with the aquastat to automatically turn on when the water reaches a certain temperature.
This kicks on the fan which blows air into the firebox, heating up the fire which heats up the water.
Gasket Replacement
After a couple years of use, the gasket material inside the front door will need to be replaced.  
This keeps a good seal and prevents heat from leaking out of your firebox.  
It also prevents outside air from leaking into the firebox and causing the fire to burn hotter than needed.
The gasket it attached to the stove with pop rivets.  
To replace the gasket, just drill out the old rivets and install the new gasket with new rivets.
Cleaning The Firebox
You can use a scraper to scrape away any buildup inside the firebox.  
Just use a shovel to remove ash buildup.
A round brush attached to a pole works great for cleaning out the tubes inside the firebox. 
Simply use the brush to scrub the tubes which is similar to cleaning a chimney.
After the firebox is completely clean, some users apply a thin coat of used motor oil to the inside to protect it from rust when it's not in use.  
An old mop works great for smearing the oil around the firebox.
Taylor Wood Stove - Overall
Taylor makes a great waterstove.  
Just like any other outdoor wood furnace, proper maintenance is key to its survival.
As long as you keep up on the manufacturers suggest maintenance, these stoves should last for many years.