Husqvarna 55 Rancher Chainsaw
Husqvarna 55 Rancher Chainsaw
This post may contain affiliate links so I earn a commission. 

If you're a homeowner or a professional who values reliable and efficient tools, the Husqvarna 55 Rancher chainsaw should definitely be on your list of must-have equipment.
With its powerful engine and durable build, the 55 Rancher is designed to take on tough cutting jobs with ease.
Let's take a closer look at what makes the 55 Rancher so special, and show you how to unleash its full potential.
What Is The Husqvarna 55 Rancher Chainsaw?
The Husqvarna 55 Rancher is one of the best chainsaws on the market for casual users and professionals alike.
It boasts an engine power of 3.5 horsepower, which is more than enough to tackle demanding cutting jobs.
It is designed to work seamlessly with its X-Cut chain, which ensures efficient and precise cuts.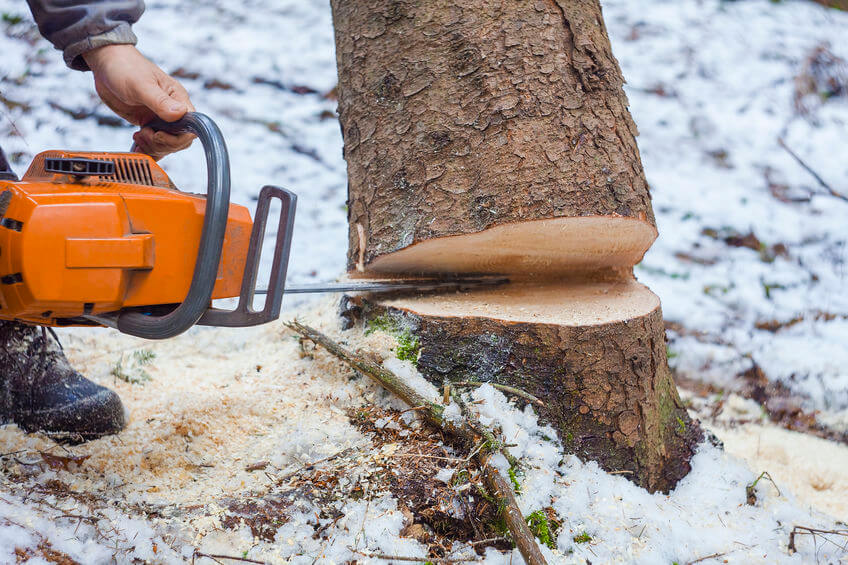 You'll work easier and faster than ever before.

Whether you're cutting through thick branches or felling trees, the Husqvarna 55 Rancher will get the job done.
That's all thanks to its powerful engine.
One of the most significant advantages of the Husqvarna 55 Rancher is its lightweight design, which makes it easy to handle for long periods of time.
Furthermore, the 55 Rancher features a vibration-dampening system that will let you work for extended periods without experiencing any fatigue.
Crafted from high-quality materials, the Husqvarna 55 Rancher has a metal crankcase that provides superior durability and long-lasting performance.
It is designed to deliver consistent power and minimal maintenance over time.
This chainsaw has a decompression valve that facilitates easy starting for faster and more efficient work.
Although the Husqvarna 55 Rancher was discontinued and replaced by the 455 Rancher many years ago, many after-market parts are still available, allowing you to customize or repair your chainsaw at any time.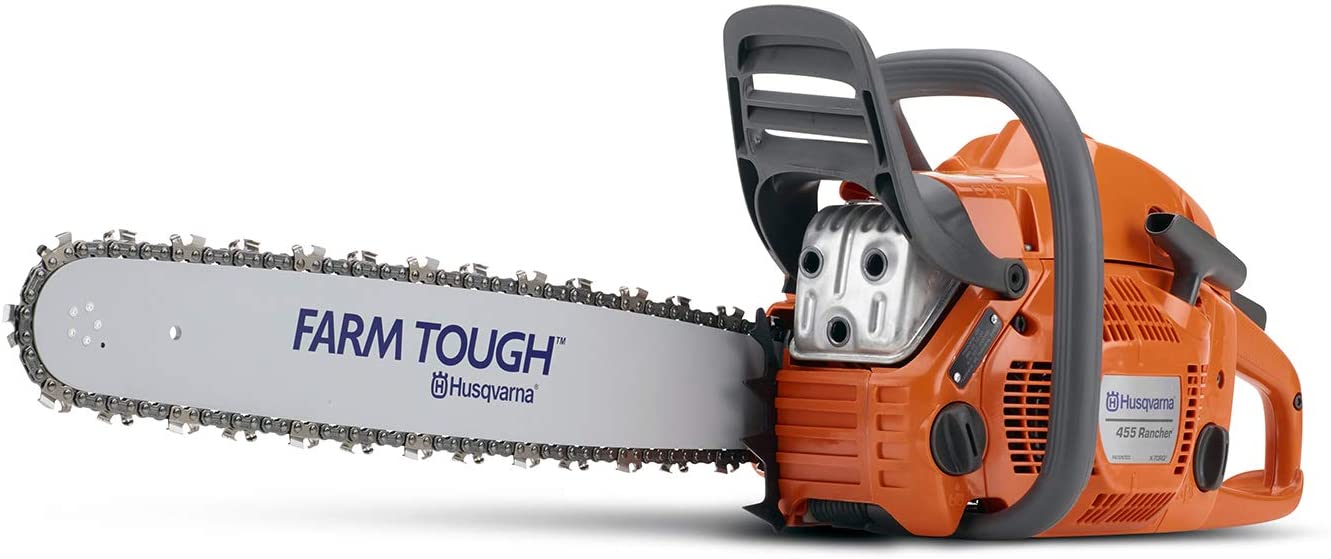 That means you will not have to worry about the maintenance of this chainsaw, as parts are readily available for purchase.
What Is The Difference Between A Husqvarna 55 And 55 Rancher?
If you're in the market for a chainsaw, you might be wondering about the difference between the Husqvarna 55 and the 55 Rancher models.
It's a common question, and rightfully so, since both models share a lot of similarities, but there are key differences you'll want to consider before making a purchase.
The first difference between the two models lies in their chains.
The Husqvarna 55 features a .325-inch chain, while the 55 Rancher uses a 3/8-inch chain.
This small variance can have a significant impact on cutting capacity and the overall effectiveness of your saw, especially if you're working with larger trees or thick logs.
While the Husqvarna 55 is no slouch in the cutting department, the 55 Rancher has a bit of an edge when it comes to raw cutting power.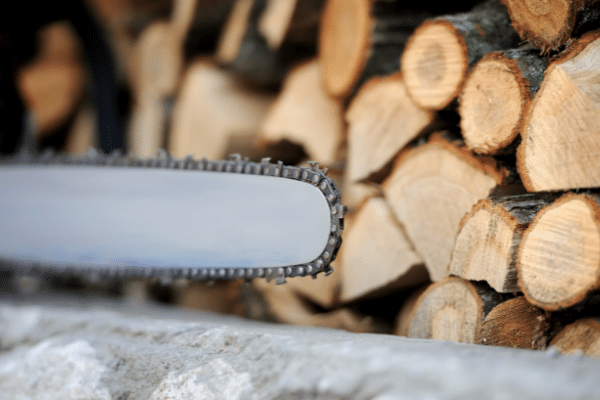 Another difference between the two models is the inclusion of a decomp valve on the Husqvarna 55.

This handy feature helps to equalize pressure in the engine, making it easier to start the saw.
The 55 Rancher, on the other hand, doesn't have this valve, which can make starting the saw slightly more difficult.
While this feature isn't an absolute must-have, it's nice to have if you plan on using your saw frequently and need to start it quickly and easily.
Despite these differences, both the Husqvarna 55 and 55 Rancher share many similarities.
Both saws feature a powerful 3.5 HP engine that delivers plenty of cutting power, and both are designed to be easy to use for both novice and professional users.
They feature the same overall design and the same level of quality that you would expect from a reputable brand like Husqvarna.
Benefits Of The Husqvarna 55 Rancher Chainsaw
If you're thinking of purchasing a Husqvarna 55 Rancher, here are some key reasons why that might be a smart choice.
Engine Power and Cutting Ability
The Husqvarna 55 Rancher is powered by a 55.5 cc engine, which is more than enough muscle to handle heavy-duty cutting tasks.
With its X-Torq technology, the engine provides high torque levels over a wide RPM range, and also reduces fuel consumption and exhaust emissions.
Not only that, but the chainsaw's cutting ability is bolstered by its inertia-activated chain brake and its low-vibration design, which enhances precision and control.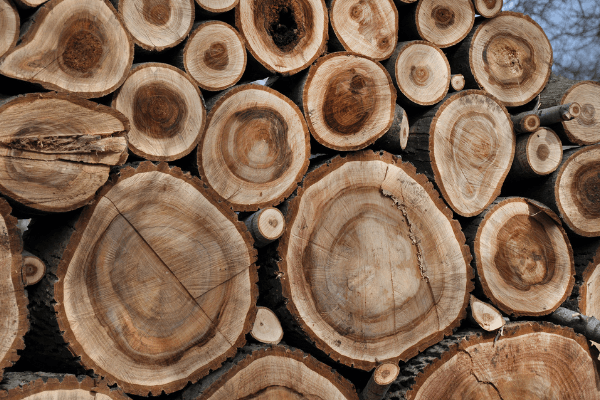 Durability and Ergonomics
The 55 Rancher is built to last, with its heavy-duty crankcase and forged three-piece crankshaft ensuring a long lifespan.
The chainsaw's ergonomic design makes it easy and comfortable to use, thanks to its anti-vibration system, adjustable oil pump, and air injection feature that minimizes dust and debris intake.
The 55 Rancher also has an easy-access air filter that can be cleaned without tools.
Maintenance and Safety

Like any power tool, the Husqvarna 55 Rancher chainsaw requires regular maintenance to keep it running smoothly and safely.
Some simple maintenance tasks include checking the chain tension before each use, cleaning the chain and bar, and regularly replacing the air filter.
Always use the correct fuel and oil mixture and store the chainsaw properly when not in use.
Who Is The Husqvarna 55 Rancher Best For?
If you need a chainsaw that can handle demanding cutting tasks, the 55 Rancher has got you covered.
The saw's powerful engine means that it can effortlessly cut through thick branches and logs with ease.
Its air-injection feature ensures that the air that enters the engine is free of debris, thus prolonging the engine's life.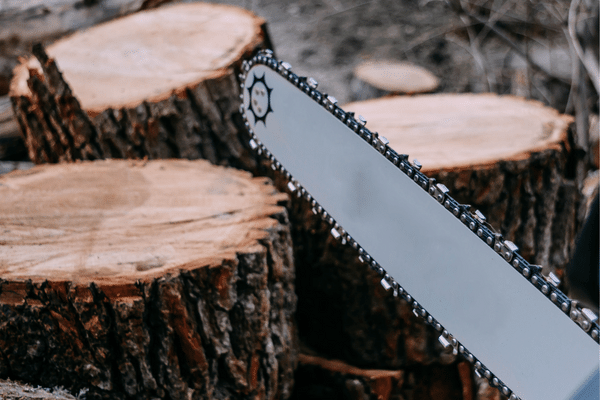 One of the standout features of the 55 Rancher is its easy-to-use design.

It has a smart start system that reduces the amount of effort needed to start the engine.
Its ergonomic design, coupled with its low vibration levels, makes it comfortable to use for extended periods.
This is especially useful for those who have to use it for professional purposes or for extended periods.
Whether you need to cut firewood or perform professional-grade logging, the 55 Rancher may very well be the chainsaw you need.
Tips For Using the 55 Rancher Chainsaw
To get the most out of your Husqvarna 55 Rancher Chainsaw, here are a few tips to keep in mind:
Always wear appropriate protective gear, including gloves, ear protection, eye protection, and non-slip boots.
Keep the chain sharp and properly tensioned to maximize cutting performance.
Avoid cutting above shoulder height, and always keep your feet firmly planted on the ground.
Never use the chainsaw to cut branches or trees that are under tension or pressure, as this can be extremely dangerous!
Husqvarna 55 Rancher Chainsaw - Overall
Investing in a quality chainsaw like the Husqvarna 55 Rancher is an investment in productivity, efficiency, and safety.
With its powerful engine, durable build, ergonomic design, and easy maintenance, the 55 Rancher is an excellent choice for homeowners and professionals alike.
Whether you need to fell trees, prune branches, or cut firewood, the 55 Rancher can handle the job with ease.
By following proper maintenance and safety protocols, you can get the most out of your 55 Rancher, and enjoy years of reliable and efficient cutting power.