Husqvarna 24 Inch Chainsaw
Husqvarna 24 Inch Chainsaw
This post may contain affiliate links so I earn a commission. 

Chainsaws are one of the best tools to have around the house for anyone maintaining their yard.
When bigger jobs come up, a larger bar is necessary, which is where a Husqvarna 24 inch chainsaw comes into play. 
The right 24 inch chainsaw can help you fell a tree without a problem, or to clean up after a major storm leaves downed trees around the property.
If you're a professional looking for the tool to get the job done each and every time, a Husqvarna 24 inch saw suits most major jobs as well as handling the smaller trimming that is often necessary.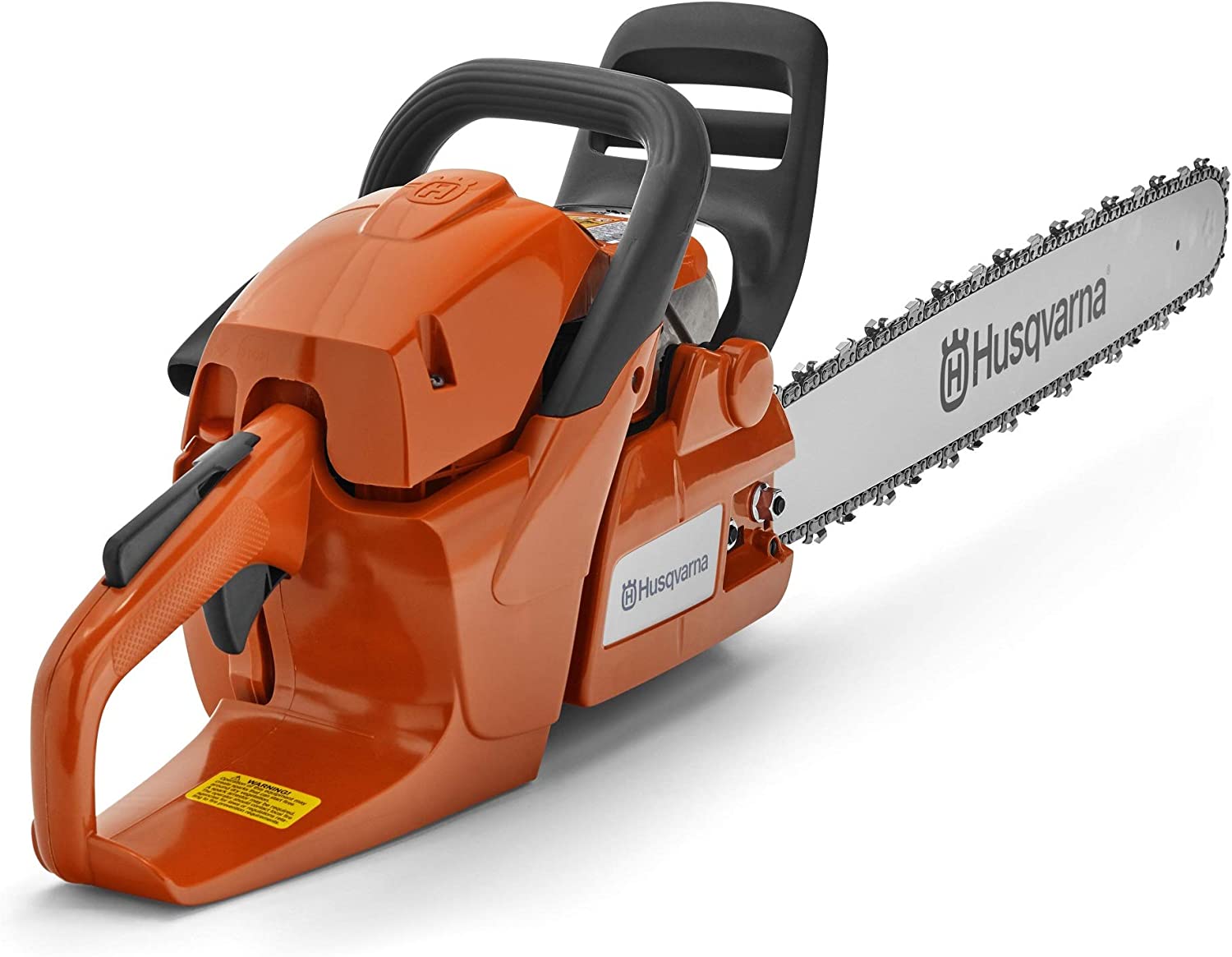 A chainsaw with a 24 inch bar works perfectly for those that want to take care of massive trees, but also need something to take care of the little things.
It's the tool for someone who wants to do it all.
What To Look For In A Husqvarna 24 Inch Chainsaw
Fuel Consumption
For those looking to buy a Husqvarna 24 inch chainsaw, it's likely that you're going to use it for a long time.
When you head out to get a job taken care of, you don't want to be completely occupied by refilling your chainsaw repeatedly. 
One of the best parts of the Husqvarna line is the X-Torq engine and its significant fuel reduction.
With this engine, you'll find yourself filling up less often, making those long jobs more accessible without lugging a gas can around all the time.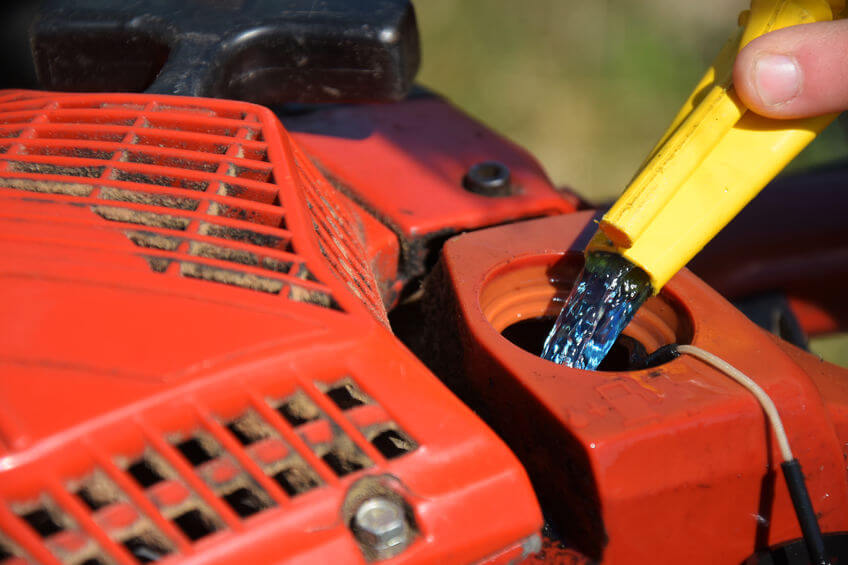 Usage

Knowing what you're going to use the chainsaw for is arguably the most important thing to get a grip on before making a purchase.
You need to understand the tasks that you're hoping to complete so you can find the right tool for the job.
For example, you need the right Husqvarna 24 inch chainsaw to provide enough power without completely taking over all control that you had.
You want to cut through heavy logs, but need to know how the power of the saw can greatly affect your management of it as well. 
Power comes in terms of cylinder displacement, or how much the piston pushes when combustion happens.
The larger the cylinder displacement, the more power the saw has.
The more power, the denser the wood that it can cut through more easily.
Safety

Always a huge concern when talking about chainsaws, safety is of the utmost importance.
All Husqvarna chainsaws use an inertia-activated mechanism that will engage the chain brake as soon as there's any kickback detected, greatly reducing the potential for injuries. 
Certain safety features are important to have when you're just learning how to use a chainsaw, but are also important for people with years of experience.
Accidents happen, and today's chainsaws have a lot of technology installed to help keep you intact.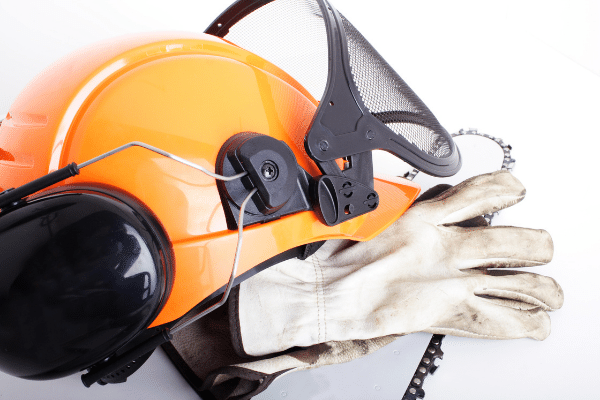 Price

Of course, you need to pay attention to the price of the chainsaw you're looking to buy.
You can spend anywhere from $400 to just under $2,000 getting a Husqvarna 24 inch chainsaw.
It's a good idea to set a budget before looking so you have a good idea of what chainsaws to look at.
Even the lower-price saws can bring a lot of features, but you also get what you pay for when dropping a lot more money.
Features
Each Husqvarna 24 inch chainsaw comes with a lot of features that Husqvarna puts into every one of their products.
That includes the X-Torq engine and LowVib technology to help you get great fuel economy and comfortable use. 
From there, you can choose between a lot of other features like AutoTune, Smart Start Technology, Quick Start, and much more.
Obviously, the more features, the higher the price.
The Best Husqvarna 24 Inch Chainsaws
Every one of the Husqvarna 24 inch chainsaws on our list is going to be a great purchase.
There is one on here for every use, but if you're a professional that's looking to make money with the purchase, it might be worth spending more to get more. 
Overall, here are some of the best Husqvarna 24 inch chainsaws that you can get today.
Husqvarna 562XP G
The 562XP G is fit for anything between an 18 and 24 inch bar, making it perfect for anyone wanting to take care of everything around a property.
Switching between bars will allow you to safely take on smaller and larger jobs without sacrificing control and maneuverability.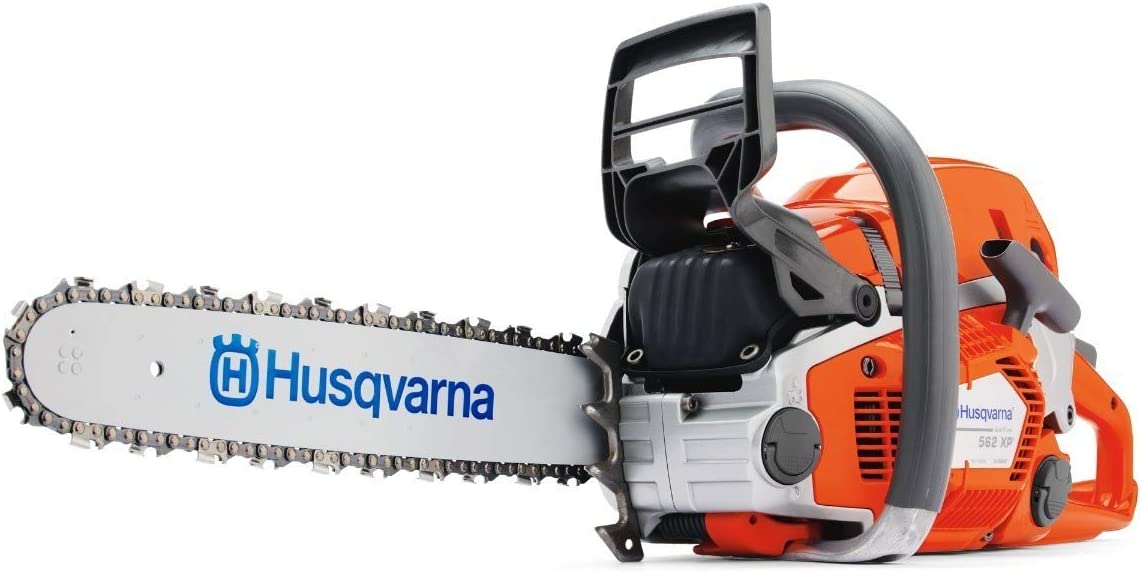 The 562XP G has a moderately powerful engine that comes along with a wide variety of Husqvarna features such as Air Injection Technology, a quick release air filter, heated handles, heated carburetor, and everything that makes using this chainsaw in any condition that much more comfortable and easy. 
It's made to be used easily and conveniently, which is great for anyone that's still developing their chainsaw skills or wants to make the workday a bit more comfortable.
Husqvarna 395XP
The Husqvarna 395XP brings a huge amount of power into a saw that can handle anywhere from a 20 to 36 inch bar.
It can be used with a variety of different chain types and gauges, making it one of the most versatile chainsaws available. 

This saw was made for professionals with an ergonomic design that allows for long-term use without much struggle.
It's known worldwide for its power and ease of use, making it loved by professional loggers and arborists everywhere.
Husqvarna 460 Rancher
The 460 Rancher was designed to bring professional power to the home with all of the best features that Husqvarna includes at a much lower price than the saws that were built for professionals.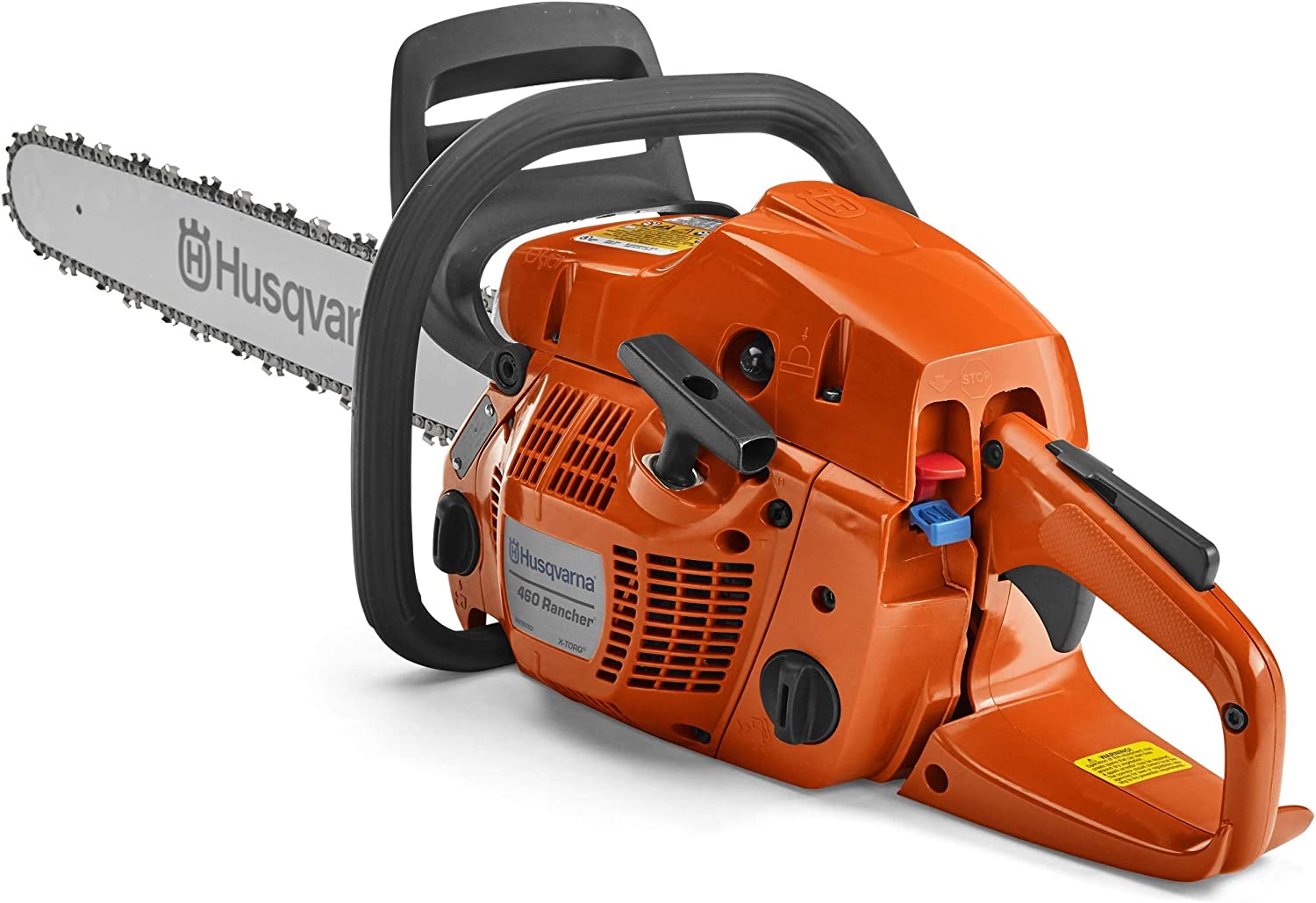 The saw itself offers a moderate level of power, but can be used comfortably by everyone. 
The Rancher series is the best option for anyone that has a lot of use for a chainsaw on their property, but doesn't need to wield a massive amount of power to fell giants.
Husqvarna 592XP
At the very top of the line is the Husqvarna 592XP, a saw made to satisfy the needs of those working in the toughest conditions.
Professionals grab this when they want heavy-duty performance with reliable operation and comfort throughout the entire day. 
The 592XP includes a service connector and an integrated connectivity device to help diagnose any potential issues, making it easy to fix in the rare case of an issue.
Husqvarna then pairs the X-Torq engine with the X-Cut chain, providing the sharpest and most powerful cut out there.
Husqvarna 24 Inch Chainsaw - Overall
With a trusted name like Husqvarna, you're sure to find a chainsaw that fits your needs.
Whether you're a homeowner who needs a saw to cut some firewood on your property, or you're a professional who uses a saw daily, Husqvarna has a great selection of 24 inch chainsaws!