We hope you love the products and ideas we recommend!  As a reminder, we may receive a small share of the sale. Click here for more information.

Firewood Box
A firewood box is used to store firewood near your heat source so you can easily stoke the fire without running to get wood all the time.
The concept of a storage box is pretty simple, it's a box used to store firewood.
They're commonly used inside the home, but they can also be used outside if they're built to withstand the weather.
If you burn firewood as your main heat source you're going to go through quite a bit of wood since you're keeping a constant fire going 24 hours a day.
If there's one general rule to burning firewood, it's making the process as easy as possible and a good quality box definitely helps.
The Advantages Of A Firewood Box
What are the advantages of having a box to store your firewood?  Here are a few things to consider when placing your firewood in a box, rather than just piling it up on the floor.
Convenience - Having a days worth of firewood stored within arms reach of your wood stove or fireplace can be really convenient, especially in the middle of the night when the fire needs to be tended.

Just think of the hassle it can be to get up in the middle of the night, go outside in the snow (depending on where you live) and grabbing an arm full of firewood for the fire. Not exactly what most people would consider fun. Having a box near the heat source will eliminate the need for several unnecessary trips.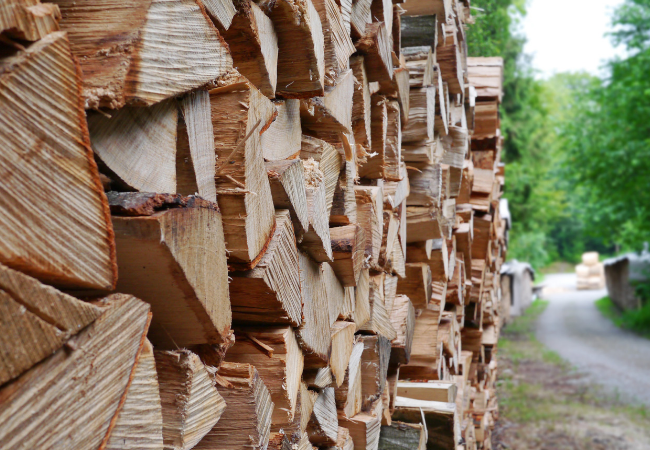 Keeping It Clean - A storage box will keep the wood debris and dirt in one place......inside the box and not on your floor. Using a storage box will help prevent bugs and dirt from falling everywhere.
Lets face it, firewood can be messy. Having wood chips and dirt spread out around the fireplace or wood stove can be frustrating. Store your wood in a storage box to help keep things clean.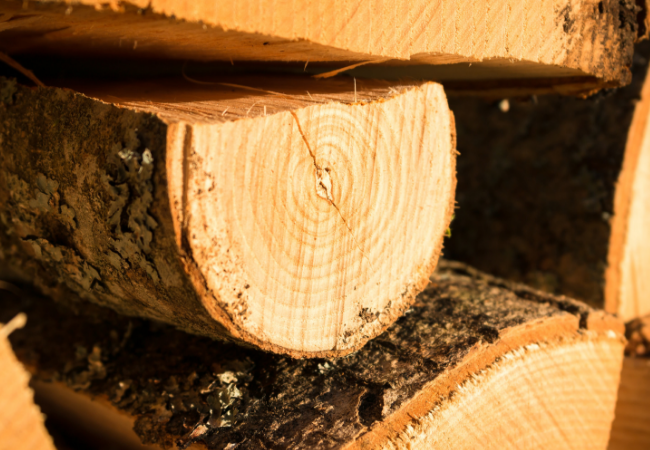 Eye Appeal - A storage box also looks nice. A homemade storage box can be built to match the homes decor, making it look much more appealing than a pile of wood. A decorative box can help hide your firewood and add a little character to your home in the process!
Build Your Own Firewood Box
You can either build your own box or buy one from a local store. If you are fairly handy with tools and construction, building your own firewood box can be pretty simple. It's up to you how involved or decorative you want the box to be.
Most homemade storage boxes are made out of plywood but you can use anything laying around your shop. Old barn wood.....deck boards.....rough sawn lumber? Make it as creative or simple as you like!
Whether you build your own box or buy one from the store, a firewood storage box can be vey useful. Although they are not necessary to heat your home, having one will make the process much more enjoyable.

Return from Firewood Box to Storing Firewood