Contemporary Wood Burning Stoves
Contemporary Wood Burning Stoves
This post may contain affiliate links so I earn a commission. 

Contemporary wood burning stoves are available in many different sizes and shapes.
The designs and styles are immense.
Some of them are really beautiful and will definitely keep you warm, and compliment your decor at the same time.
What is contemporary, and how is it different from modern?     
Contemporary is what is happening now, right up to this moment. 
Modern can be anything that is considered revised and better then ways of the past.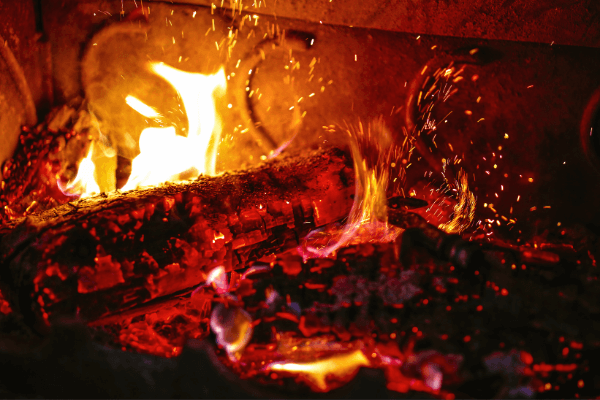 Modern wood stoves actually started happening around the late 1970's when the Secondary Burn Unit was introduced to wood stoves.   

By the 1990's many wood stoves were required by the EPA (Environmental Protection Agency) to have the clean air secondary burn unit.
"Smart" technology and innovations keep adding to wood stoves, and the very latest on the market are called "Contemporary." 

Best Contemporary Wood Burning Stoves
It would be nearly impossible to cover all of the wonderful wood burning stoves on the market and what is happening right now, but we will pick out a few of the very best when it comes to contemporary wood burning stoves.
Let's take a look at them.
Catalyst Smart Wood Stove
We have all been waiting for the day when "Smart Technology" stepped into the world of wood stoves.
How could you possibly control your wood stove fire and the temperature with a smart app?
The Catalyst is the world's first Smart Wood Stove.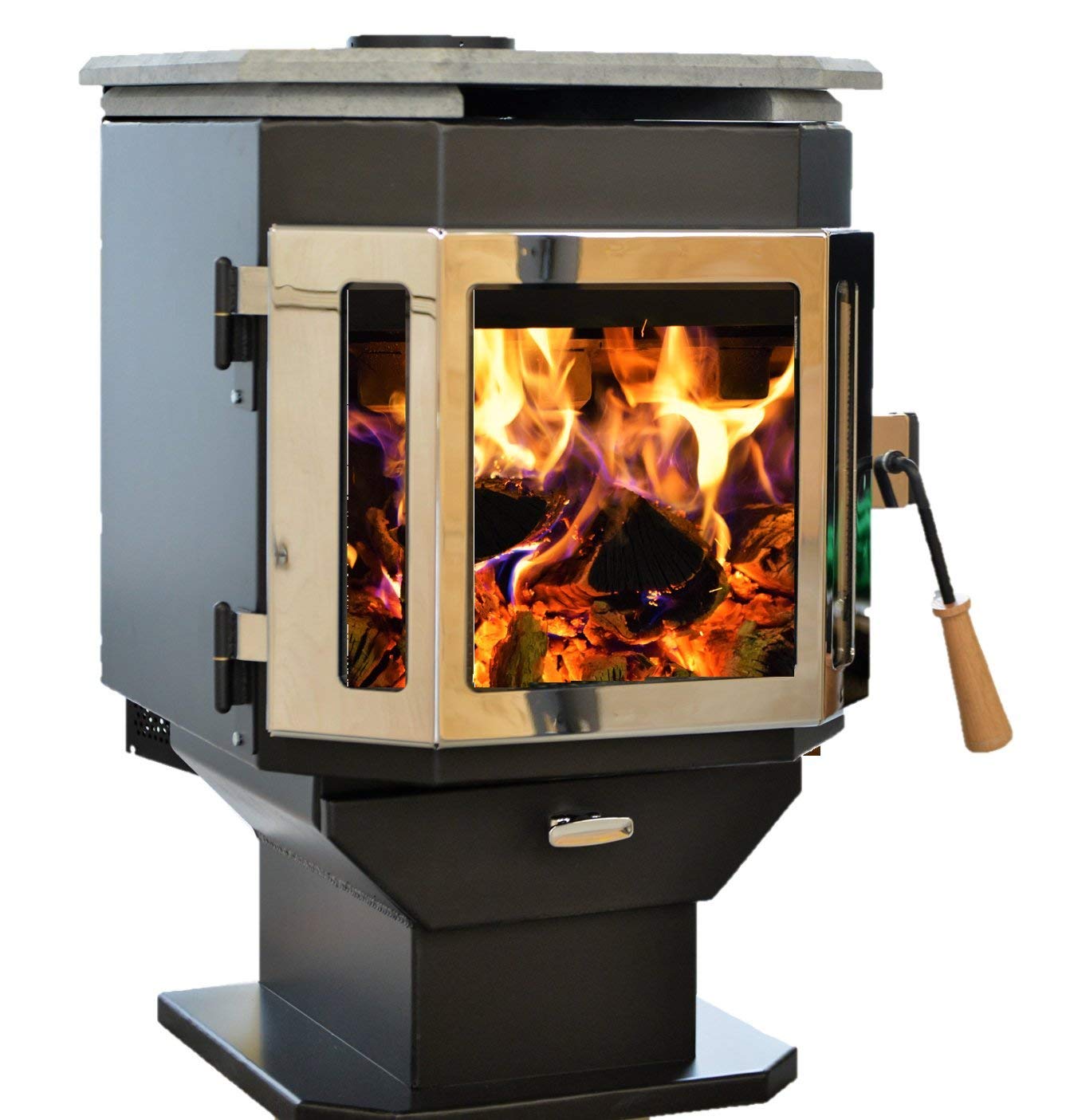 It is made by the award winning MF Fire Company. 
MF Fire has created and introduced a feature which monitors your fire day and night with a smart phone app, which actually adjusts your fire. 
It tells you when to add wood, how much burning time you have left, and how much heat you are producing at any given time of day.

We are used to setting our desired room temperature with a thermostatically controlled central heating unit, now through break through technology this is also applied to the wood stove. 
You can set your desired room temperature with the push of a button using the Catalyst app.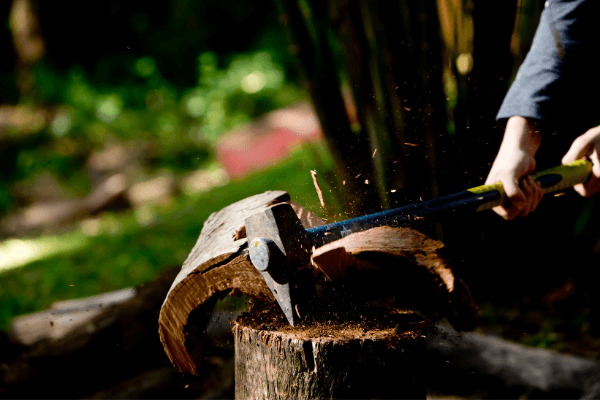 The app will ensure a complete burn and wise usage of wood.

This unique wood stove is not only smart, but it also looks fantastic and comes in a wide array of colors.
You have a choice of adding a blower (circulates heat faster for large areas) which is recommended if this is the main heating source for your entire house.
The Catalyst has the possibility of heating up to 2,000 square feet, depending upon the insulation of the structure it is placed in.
You can add a beautiful soapstone top if you want, which is an ideal cooking surface because of the heat retention of soapstone.
The Catalyst is a perfect example of a contemporary wood burning stove.
Ashley XL Porcelain Enamel Wood Stove 
You can not get much more contemporary then with this beautiful wood stove with the best of lines.
What would your Great Grandmother think if she saw this beautiful stove which barely produces any smoke?
One would hardly think that someday their wood stove would come in different colors, especially with a High Gloss Red.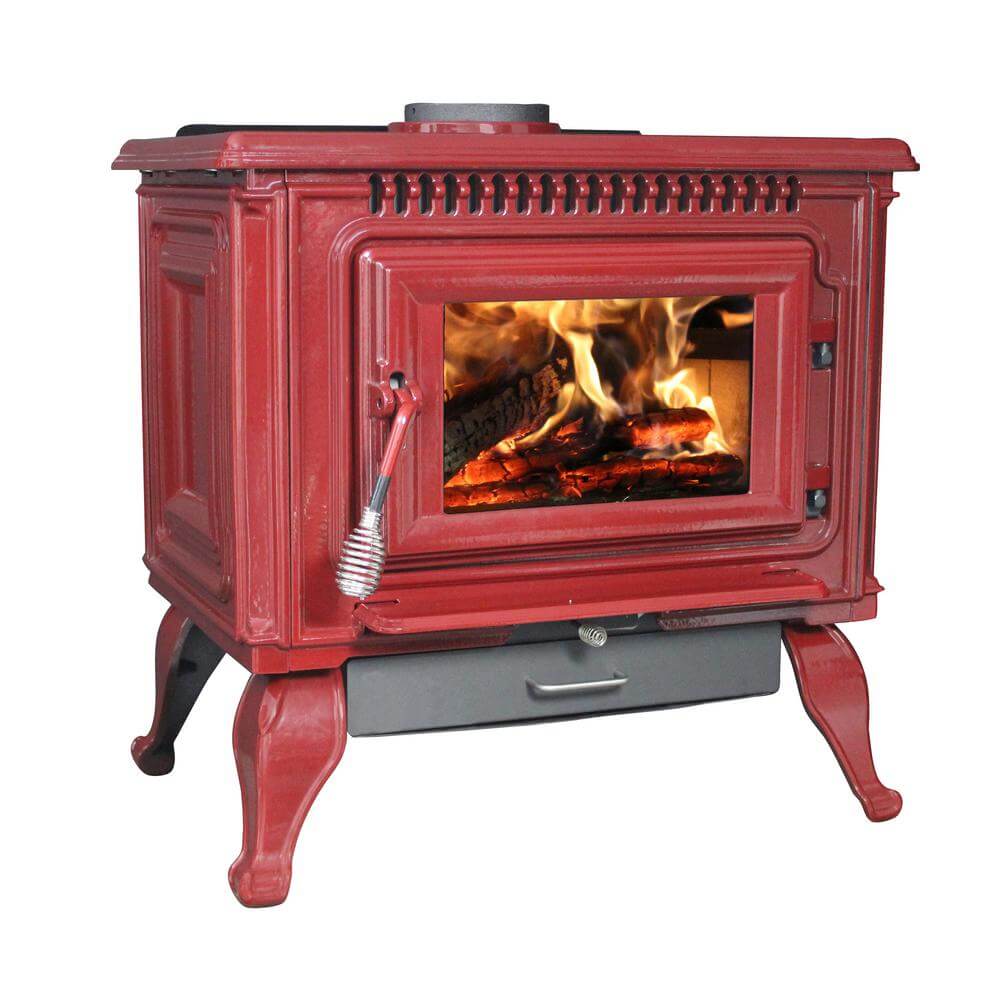 The Ashley porcelain enameled stove is French inspired with flowing curve styling, nice crisp moldings, and fluted columns.
It can easily heat up to 2,400 square feet in a contemporary well insulated building or home.
To get the most of your heat output, even in these modern times, it's important to use good hardwood firewood if it's available.
It is okay to use the softer woods when you first build your fire, but hardwood creates a lasting warm fire.
The beautiful red Ashley is capable of holding a fire for up to 8 hours as you sleep, or attend to your shopping and other outings. 
The manual damper slide to control your fire is a taste of the old, for easy control.
There is no need to mess with a bunch of push buttons to adjust how high or low your fire is.  
At night, or when you go out, just fill it with hardwood (as mentioned earlier) and close the manual control damper.
When you get back, or wake up, all you have to do is open the damper and your fire will be ready to go.
This stove is capable of holding a fire for approximately 8 hours.
Of course after you open it up you might want to add a couple of more logs of firewood to it.
Combine the past and the present for the best in ultra modern and contemporary wood burning stoves.
Contemporary Wood Stoves - Overall
The most amazing change in wood stoves has been the introduction of the secondary burn unit, which gives a complete burn to all of the wood. 
In the old stoves of the past, you lost a lot of heat and harmful pollutants could escape into the environment and your home. 
This is not so with the new contemporary models.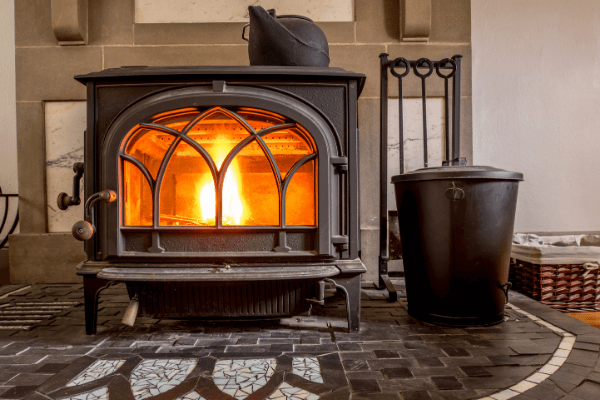 Taking it a step further, many of the newer wood burning stoves are introducing the "triple burn" system, or the "tertiary air system." 

The triple burn creates an almost smokeless fire in your wood stove, unlike the wood stoves of old which bellowed out black smoke.
The way this works, through advance technological discoveries, is the air is drawn in (1) beneath the wood (2) above the wood (3) behind the wood, thus creating a triple burn from three different air sources creating more heat.
This also allows for a total burn of your wood.  
Advanced technology contributes to mega savings in using all of your wood capacity, plus clean air output into the total environment.
There are many advantages in contemporary wood burning stoves that you will not want to miss.