Sierra Wood Stove
This post may contain affiliate links so I earn a commission. 

The Sierra wood stove was originally produced by Sierra Manufacturing based out of Harrisonburg, Virginia. 
In the late 1970's and early 1980's they produced the very popular Sierra Hearthstove Classic Turbo-Burn Model 2000.
This small but mighty stove was well received by people who wanted to save money on their energy bills by heating with wood.
The mid 1970's through the 1980's were a very popular time for a lot of new wood stove companies due to the energy crisis. 
In the early 1970's Americans were becoming more and more dependent on oil.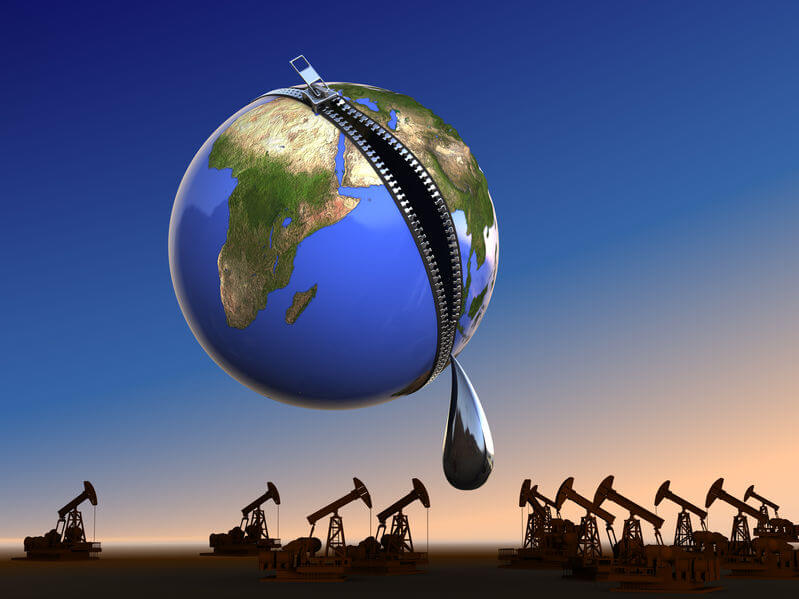 In its early stages, no one was worried about our oil dependency and Washington believed Arab exporters would never risk loosing the revenue generated by shipping oil to the United States. 
Then, in 1973 an oil embargo led to skyrocketing fuel prices. 
These high prices lasted until the mid 1980's when oil finally settled back down to reasonable prices.
It was during this time span when many Americans turned towards wood heat as a viable way to save money. 
Sierra produced stoves through the 1980's until it unexpectedly closed its doors and sent its employees home after showing up for work. 
A California based company bought the Sierra name over 30 years ago and is still producing modern EPA certified stoves today.
Original Sierra Wood Stove
The Sierra Hearthstove Classic Turbo-Burn Model 2000 was a great little stove and many are still being used. 
They were well designed with great craftsmanship which is why many are still functioning nearly 40 years after being produced.
These pre-EPA free standing stoves were relatively small. 
They're a side loading non-catalytic stove with double hand operated air control knobs on the side loading door and a steel baffle in the top of the firebox. 
The air control knobs are very similar to the style found on Fisher stoves.
Sierra Hearthstone Classic Turbo-Burn 2000
The front of the stove has a viewing window which worked okay, but there was not a lot of airwash inside the firebox so the glass is hard to keep clean. 

Although they're part of the "smoke dragon" stoves of the past, I would not hesitate to use one of these wood stoves. 
Yes, you'll burn more wood compared to an EPA certified stove, but the model 2000 will work great for heating a majority of homes found throughout the country.
New Sierra Wood Stove Options
Approximately 30 years ago Sierra Products, Inc. bought the original Sierra brand and consolidated several product lines to create this new company.
Now based out of Carson City, Nevada they produce a wide variety of products including both wood and pellet stoves.
Sierra 8000TEC Classic Wood Burning Stove

The Sierra 8000TEC is an EPA certified catalytic stove that offers low overall height, rear or top flue outlet and both a front and side loading door for easy fire maintenance.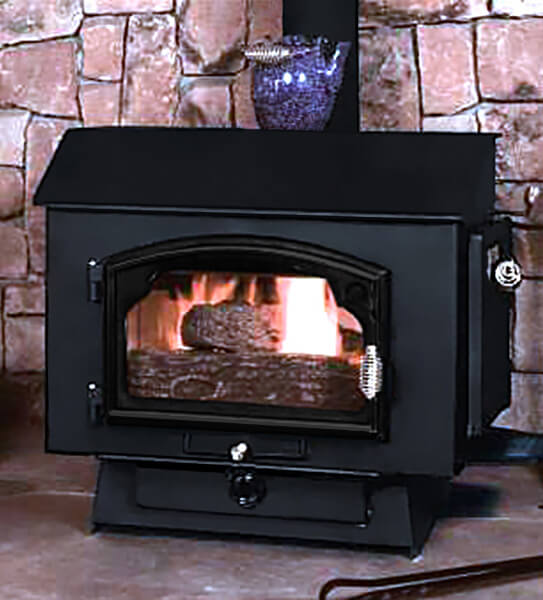 Sierra 8000TEC Wood Burning Stove
The 8000TEC is a heavy duty stove weighing 433 pounds.  
It's constructed with 1/4'' plate steel and uses stainless steel combustor components for years of durability and performance.
Designed to heat homes up to 2500 square feet the 8000TEC has a large firebox and can handle logs up to 28 inches in length.
If you're looking for a large, EPA certified stove that's built to last, the Sierra 8000TEC is worth consideration.
Sierra Wood Stove - Overall
Although ownership has changed throughout the years, Sierra wood stoves have evolved and succeeded in this ever changing sea of wood stove regulations.
From the pre EPA certified Turbo-burn model 2000 to the new and improved 8000TEC with emissions of only 2.1 grams per hour, thoughtful and quality designs have made Sierra stoves easy to operate, easy to maintain and enjoyable to use.