Firewood Rack Brackets
This post may contain affiliate links so I earn a commission. 

Using firewood rack brackets can make building a firewood rack quick and easy.  
Overall, building a firewood storage rack is relatively simple, but it can involve cutting angles, proper reinforcement, and general knowledge about construction.  
To make things easier and still ensure that you build a strong, stable firewood rack, pre-made brackets can be purchased.  
The steel pre-made brackets allow you to easily construct a firewood rack using 2x4's purchased from your local hardware store.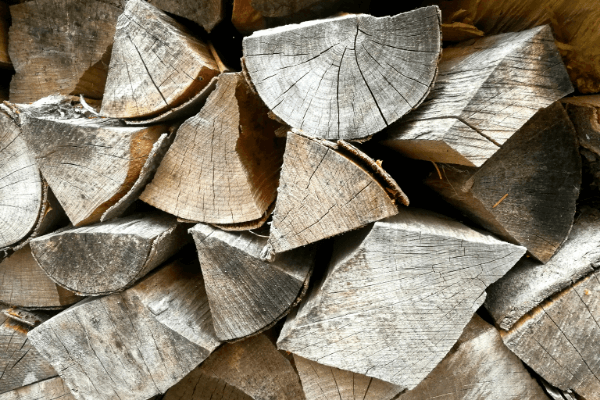 What's the best thing about these brackets? 
They are adjustable. 
By cutting the 2x4's to your desired length and height, you can build the rack as big or small as you want.
Why Use Brackets to Build Firewood Racks?
Firewood rack brackets are simple to use. 
Plus, they are cheap. 
They make your firewood rack adjustable in length and they are also easy to assemble and disassemble.
Using firewood brackets is particularly great when you need multiple racks. 
It is cheaper to buy numerous bracket kits and assemble a few racks than to buy new, factory built racks.
There are three types of firewood rack brackets that you can purchase to build an attractive and strong firewood holder quickly:
Tie Connectors
Tie connectors are utilized by homeowners every day. 
They are proven to offer strong and long-lasting articulations. 
Purchasing the right firewood rack bracket can save you a lot of time and money on building an outdoor rack using 2×4's. 
18-Gauge 2 by Rigid Tie Connector
Tie connectors are easy to use, strong, and put your firewood high off the ground. 

Disassembling and storing them is uncomplicated and you don't need to worry about making any angled cuts.
If you use longer 2×4's, you can stack up a large row of firewood.
High Upright Metal Brackets
High metal uprights are the easiest and quickest wood racks to build, and their appearance is more decorative than the other types. 
They are simple but amazingly functional.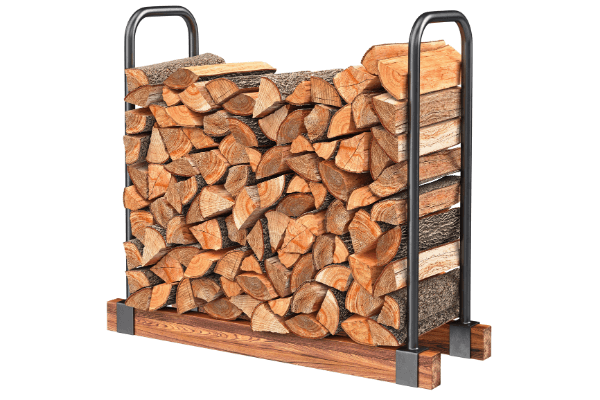 What makes these firewood rack brackets functional is that the length is very easy to adjust. 
You can make your rack any size you want, depending on the length of your 2×4's. 
The long rails should not affect the rigidity because the weight of the woodpile is equally distributed throughout the length. 
Compared to other firewood rack brackets, high upright metal brackets could be the best value for quality, price, and ability to expand.
Simple Firewood Rack Brackets
You can easily build a strong firewood rack using simple firewood rack brackets, even without tools.
Here is how to do it:
Choose the size of your rack in advance – 16 feet, 8 feet, or 4 feet. These will be your rack's horizontal length.
The design can be built with a few cuts and with a few or no screws. These ideas should take about an hour to build on your own.
For long-lasting results, it is recommended that you use pressure-treated lumber only.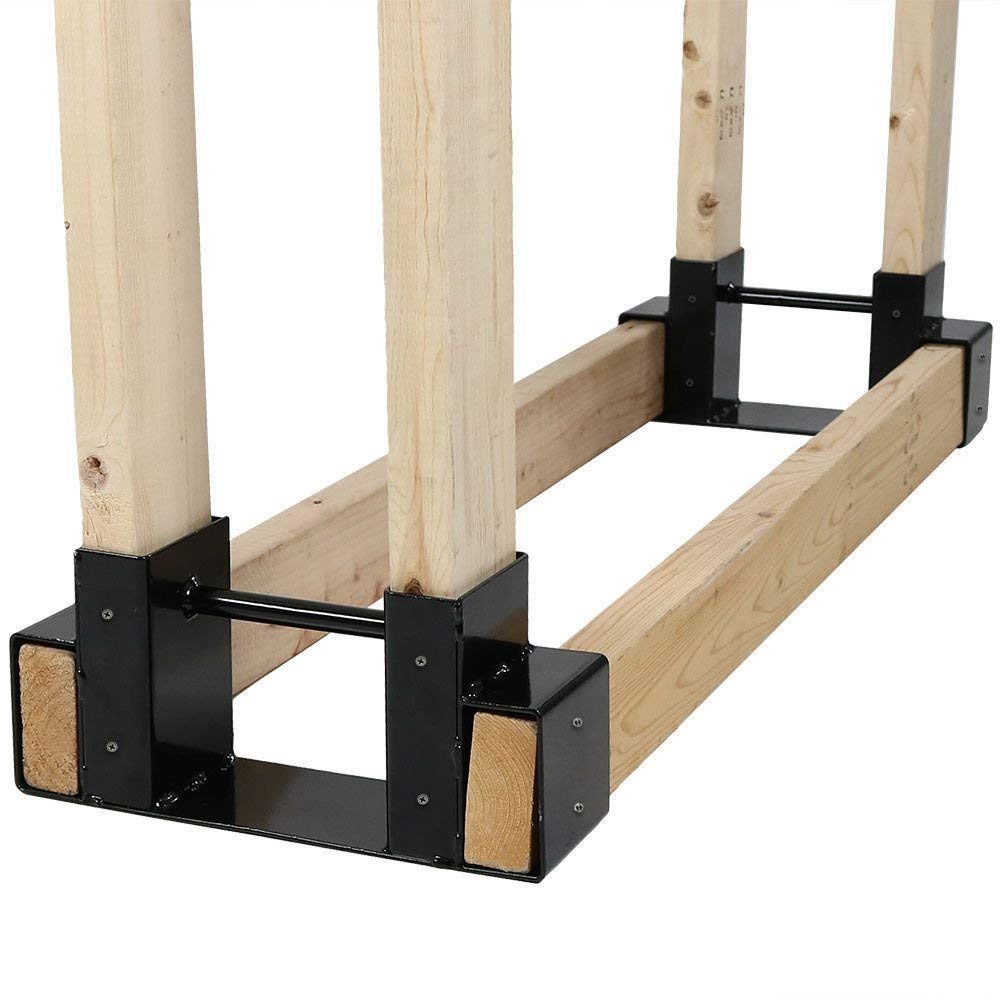 Firewood Log Rack Bracket Kit
To get the best firewood rack bracket, you should check the brand value, features and specifications, customer ratings and reviews, and quality and strength. 
Therefore, it is crucial that you conduct some research about these products before purchasing them for yourself.
You can get information about these products online. 
Sources might be anything from online forums, product reviews, buying guides, rating websites, and word of mouth. 
Ensure that you are looking for information from highly reliable, trustworthy sources or websites that provide unbiased and genuine information.
How They Work
Firewood can be very heavy, and building a rack to handle the weight can be tough.  
The weight of the firewood pushing out against the vertical uprights of the rack can cause the joints to become loose and fail over time.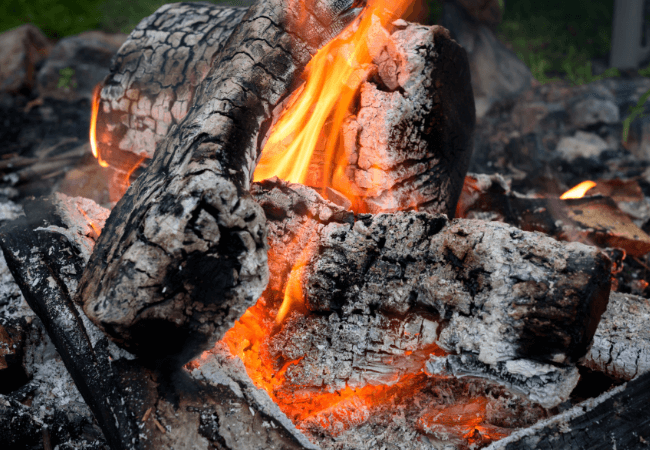 The pre-molded steel brackets allow you to slide the pre-cut 2x4's into the brackets, creating a strong 90-degree angle.
To add more strength and stability, most brackets have pre-drilled holes, which allow you to add screws or nails to hold the 2x4's in place.
The 2x4 construction elevates your firewood off the ground, increasing airflow and reducing the chances of insects or rotting firewood.
Tip And Ideas - Firewood Rack Brackets
Use treated lumber to ensure your rack won't deteriorate from the weather.
Treated lumber also tends to be slightly larger than untreated lumber.  
The extra width will ensure the lumber fits tightly into the brackets, eliminating a sloppy joint.
Some users recommend placing a cross brace on the vertical uprights.
Without the brace, the vertical uprights might not be perfectly plum.
Scrap lumber left over from the construction can work great for this.
The brackets can also be used to construct shelving, a workbench, or anything that requires a 90-degree angle.
Firewood Rack Brackets - Overall
Overall, if you're looking to build your own firewood rack, a pre-designed bracket makes it really easy.  
You can make the rack as long or as short as you want, plus it takes all the guesswork out of constructing a sturdy 90-degree angle.
A firewood rack bracket will help your stored firewood season faster and make your firewood storage area look great.